Top 7 features to look for when buying a business laptop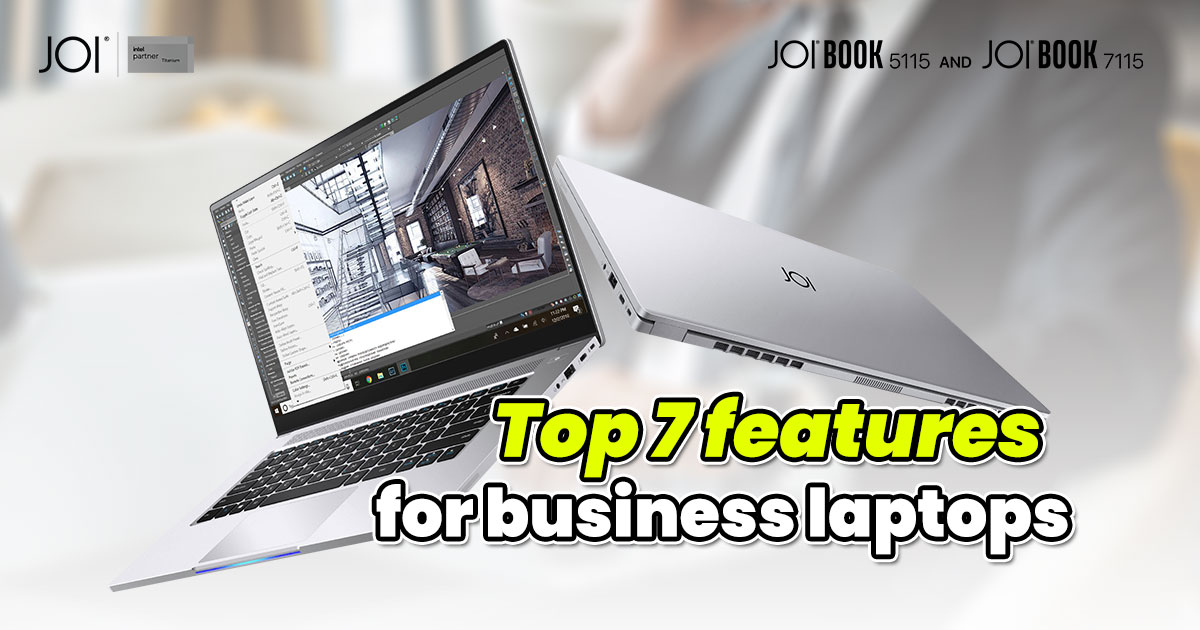 Ever since the COVID-19 pandemic caused a global lockdown, the demand for equipment to work from home has drastically increased. This includes the need for laptops, which can be used for gaming, entertainment, education, and work productivity. Of course, some laptops are suitable for multiple categories.
But if you're a business professional and your priority is work productivity, what kind of laptop should you get? Obviously, you should get a business laptop. After all, these laptops have characteristics and features that are useful for work. Today, we'll discuss the top 7 features to look for when buying a business laptop.
#1 Fast performance, great reliability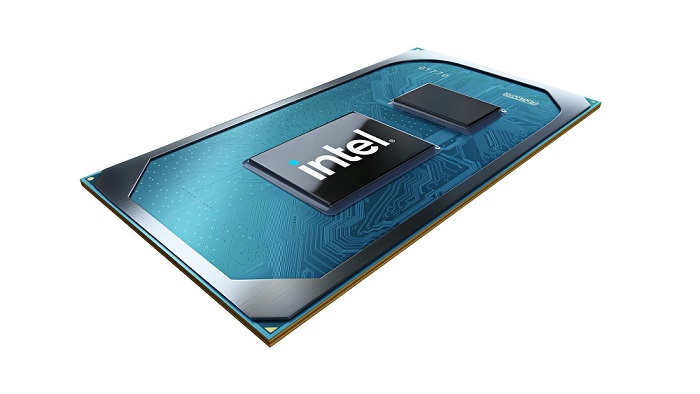 The CPU should ideally be an Intel® Core™ i7, for faster and more reliable performance
When it comes to business, speed and reliability are important. A business laptop should deliver a certain level of performance, allowing users to complete their tasks without unnecessary hiccups. It also has to be reliable enough to not hang on the user when he/she needs it the most.
Basic specs are enough if all you do is create spreadsheets and write documents. But you'll need higher specs if you plan to multitask. At the very least, it should have an Intel® Core™ i5 CPU. If you conduct Zoom presentations or do a lot of photo editing, an Intel® i7 CPU would be better. Besides that, 8GB of RAM should be the minimum, while 16GB is recommended.
#2 Tough, portable, and elegant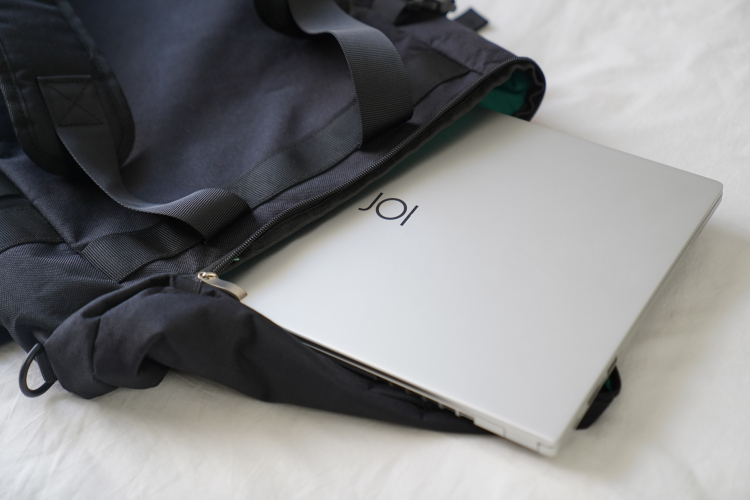 You'll want a laptop that can fit in bags like this easily
Before the pandemic, business executives would be running around daily for meetings and business deals and even now when most of us work from home it's great to be able to do your work at your desk or from the couch. That's why a business laptop should be durable and portable.
With that in mind, users should go for an ultrabook, as they tend to be relatively light (below 2kg) and are usually compact and easy to carry about. It should also have a metal chassis that can safely take some knocks without damaging the internals. If you can find one that looks good, that's a nice bonus!
#3 Battery endurance and fast charging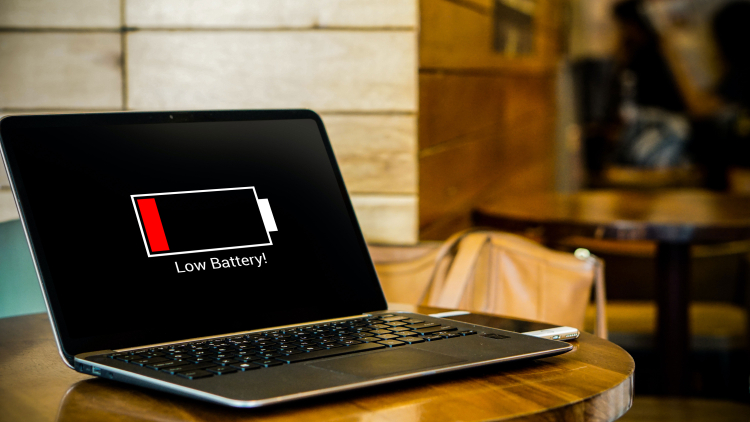 Long battery life is good because you don't want this to happen!
If you have to rush to places often, you're probably used to not always having access to a power outlet but working from home can also have blackouts and other unavoidable disasters. That's why you should get a laptop that can deliver enough battery to last you most of a workday.
A solid 6 to 8 hours on battery should be enough for most people. But if it isn't, having a fast charger can be convenient, as it can keep the machine charged up while you have a break between meetings.
#4 The latest connectivity
There are plenty of devices that connect wirelessly and equally as many apps that need Internet connectivity. That's why we recommend going for a laptop that provides the best connectivity, such as the latest Bluetooth version to ensure device compatibility. For wireless connectivity, it would be preferable if it also has WiFi 6 for faster wireless speed.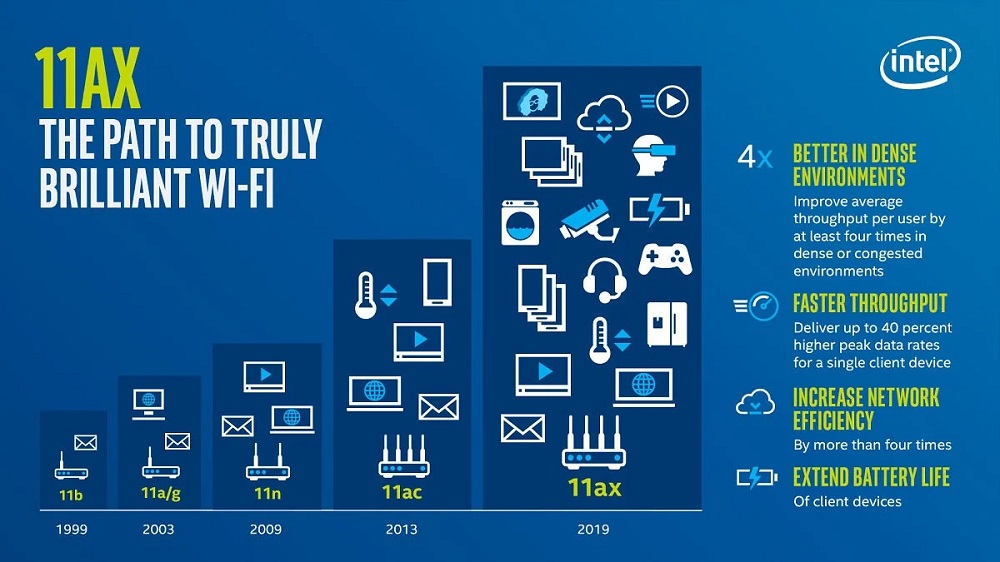 Laptops with WiFi 6 are becoming more common

#5 Plenty of Ports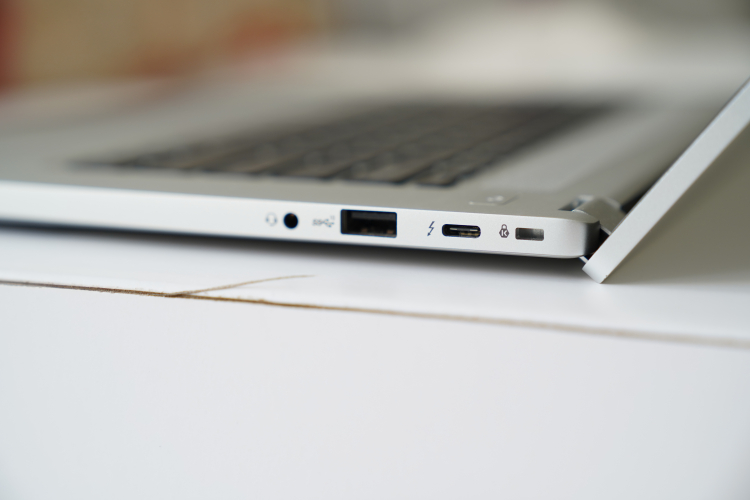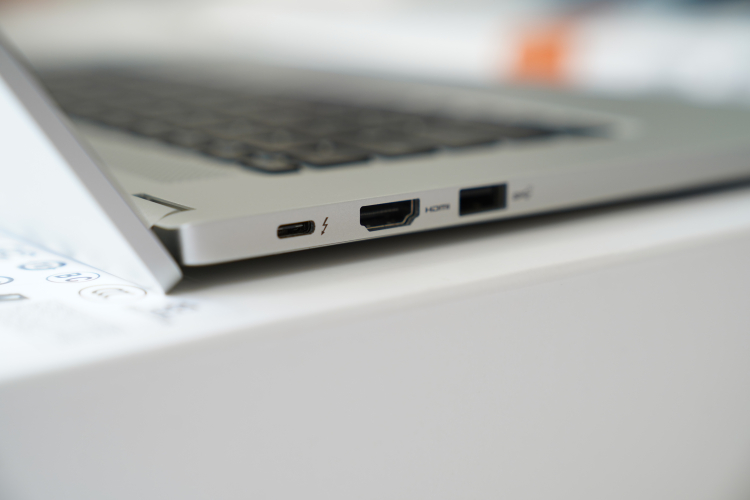 If you often do presentations or need a second monitor, an HDMI port would be useful
OK, now that you've found a device with good specs and wireless connectivity, does it have enough ports? Portable laptops tend to sacrifice the number of available ports to stay thin, but you should strike a good balance between the two.
Depending on your needs, you may want to have more USB-A than USB-C ports so there's a port for external hard disk drives or a mouse. And if you're the one in charge of presentations or need a second monitor, you'll even want ports like HDMI and so forth.
#6 Security
Got confidential work documents? Then you might want some security to go with your business laptop. A basic one you can get for many Windows PCs would be Windows Hello, which uses a laptop's webcam to authenticate access to the machine via face recognition. At the very least, you'll ensure that nosy colleagues can't see your secret marketing plan while you're in the washroom.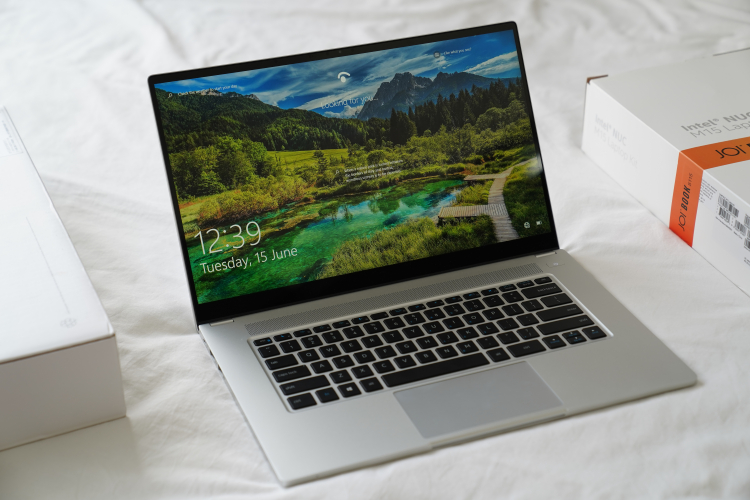 Windows Hello using the webcam for face authentication
#7 Work in the dark
A backlit keyboard will let you see the keys even in the dark
OK, you're probably thinking, "why would I work in the dark?" It sounds weird, but what if you need to work while your partner is ready to sleep or if there's a sudden blackout? In the first scenario, you'll have to switch off the lights off and try working in the dark, especially if you don't have an extra workroom. In that case, your laptop should have backlit keys so that you can see what you're typing. Also, it would be great if the display has a Bluelight filter or anti-flicker. These would help reduce eye strain, even if you work in the dark.


And that's about it, the 7 features we think you should look out for when buying a business laptop. For example, you can consider the JOI® Book 7115. It's equipped with an Intel® Core™ i7-1165G7 CPU, up to 16GB of RAM and a 512GB SSD. On top of that, it has plenty of ports, Windows Hello support, WiFi 6 connectivity, and more.
If your needs aren't so heavy then there's also the JOI® Book 5115 which has almost exactly the same features except that it is powered by an Intel® Core™ i5-1135G7 and at least 8GB of RAM with affordable prices starting from RM4599. Both are packed into chassis that weighs abot 1.65kg, making them highly portable laptops and there's even up to 24-month instalment plans too. Head over to the official product page to find out more!
With that said, what's your ideal business laptop, and what features do you hope to see in future models? Do let us know in the comments below! For more articles like this, stay tuned to TechNave.com.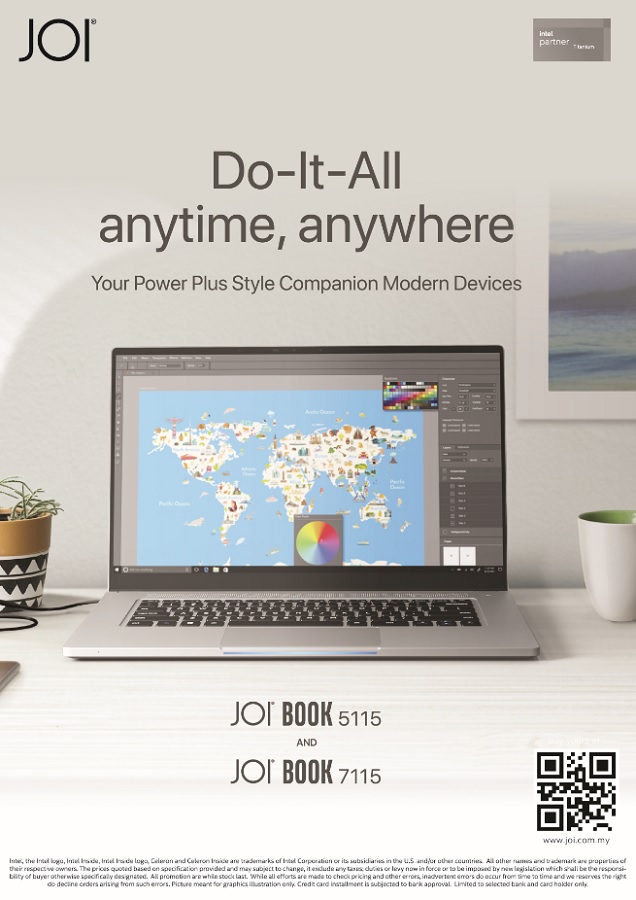 JOI® Book 5115 Specs & Price >