Top 7 hidden features inside the vivo V7+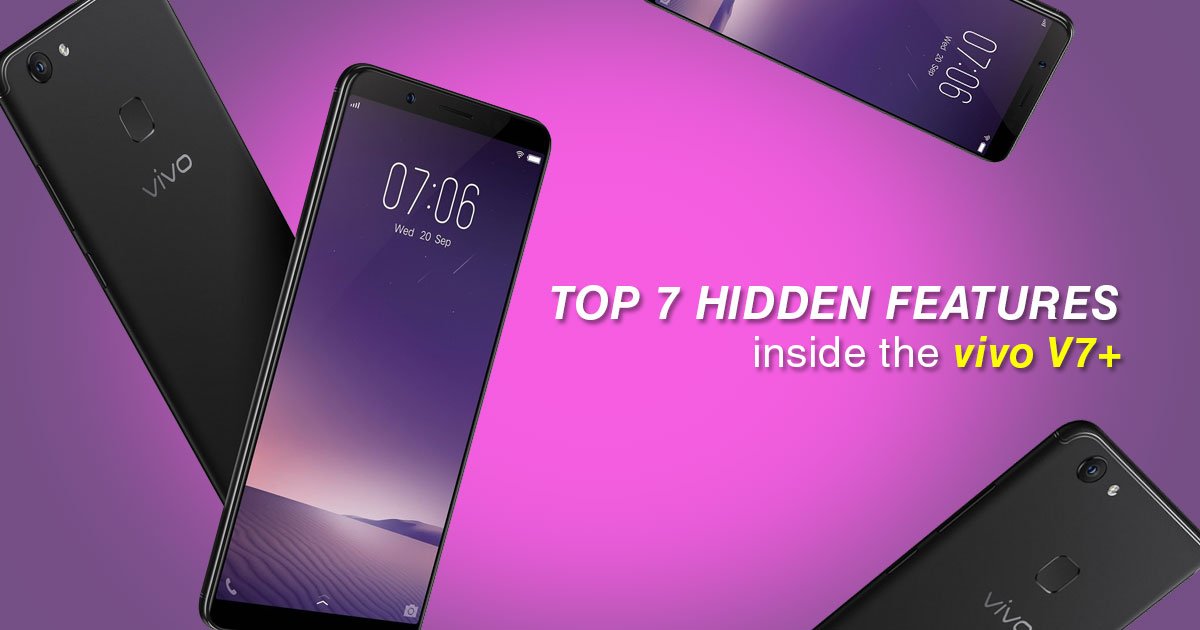 How are you enjoying your vivo V7+? If you are on this page, chances are you are searching for some online tips about your smartphone. Aside from having the biggest front 24MP camera sensor on the market, this smartphone is more than just a selfie snapper. Here are the Top 7 hidden features inside the vivo V7+ that you might not know.
Hidden Selfie Features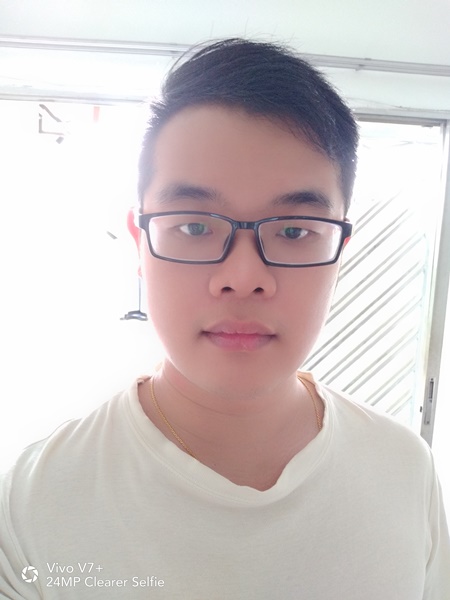 Portrait Bokeh + Face Beauty adjustments
Right off the bat, if you enter the camera mode you will surely see the Face Beauty on the user interface. Okay, that's not so hidden, but did you know that you can now take pictures with your palm? This is not the first time as Samsung already has that, but this is surely very convenient instead of having to press the digital shutter or the fingerprint sensor behind. You can take a picture with a voice too in the camera settings which I prefer more.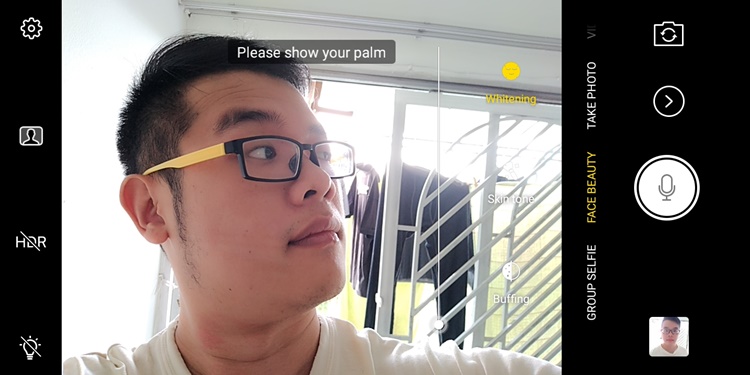 The camera interface
Aside from that, the Face Beauty is another one and it serves as a digital makeup kit. You can adjust how much smoothness you want on your face, skin tone from fair to rosy, even whitening your face. This is applicable to both front and back camera. Vivo has also integrated Live Photo which you can create gif images (rear only), as well as Portrait Bokeh on the front camera.
Portrait Bokeh mode, before (left) and after (right)
Face Access
Face Access, Face Recognition, Face ID. Basically, this is a relatively new biometric security feature that some smartphones are adapting. Following the blooper demonstration by Apple showing off its Face ID last month, many questioned the authenticity or practicality of it, is it even needed? Well, why not? Besides, the Face Access on the V7+ works marvellously. I really mean it.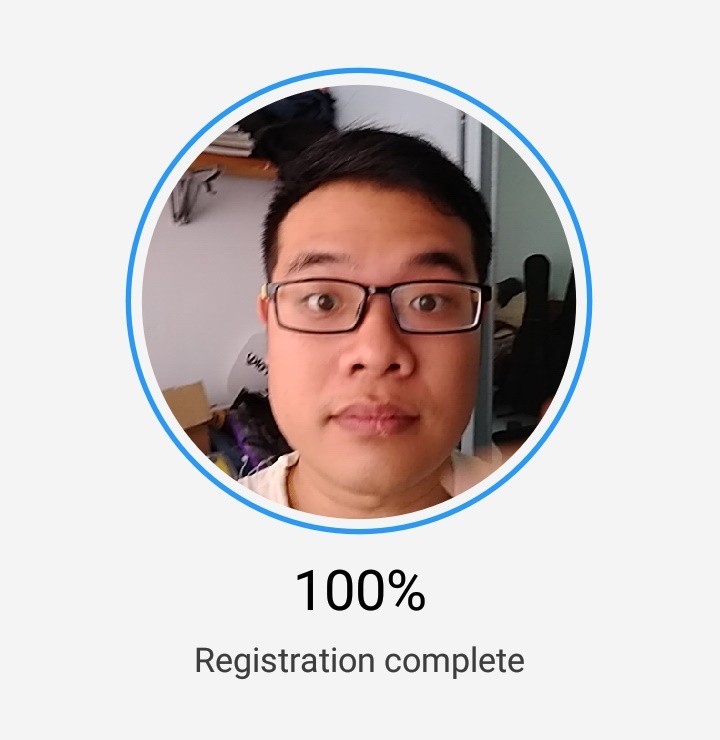 Setting up Face Access, took less than 5 seconds
Setting up Face Access doesn't take long, all you have to do is go into settings -> Fingerprint, Face and Password -> Face -> then set it up. Imprinting your face is fast, but unlocking your device with Face Access is even faster. You can even unlock it in a dark environment (not in a completely dark room, of course), with or without glasses, with a cap. Face Access gets a +1 score here.
HiFi Audio
This track in the phone is in FLAC format
Another particular feature highlight is the HiFi audio chipset, it's not the first time that vivo did this but it seems that many users tend to overlook it for some reason. Anyway, the model of the chip they integrated is the AK4376A Hi-Fi audio chip, which by the way, sounds great as long as you have a headphone.
To describe the sound quality, it does sound louder but not as in terms of just simply increasing the volume which most smartphones usually do, but rather becoming more surround and crisp. If you have a FLAC file format, you will have a "blast" and eargasm listening to it.
Smart Split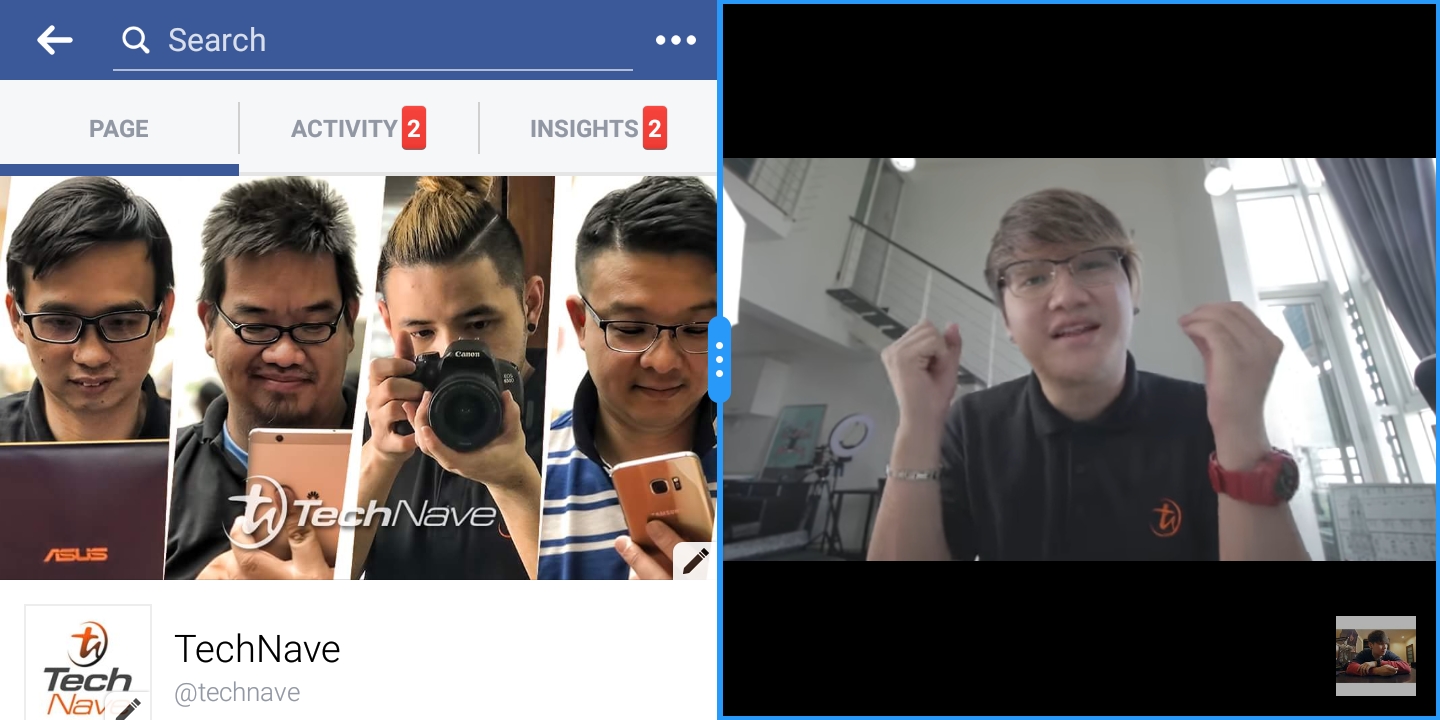 To utilize the 5.99-inch FullView display, vivo has implemented Smart Split feature and it comes pretty handily. Activating is easy and you can do it with your eyes closed, all you have to do is choose the selected apps that are eligible for it (Facebook, Whatsapp, YouTube, Google Play Movies & TV, Video, Calculator, File Manager and Messages), then use three fingers to slide down to make it happen. Say goodbye to switching between apps!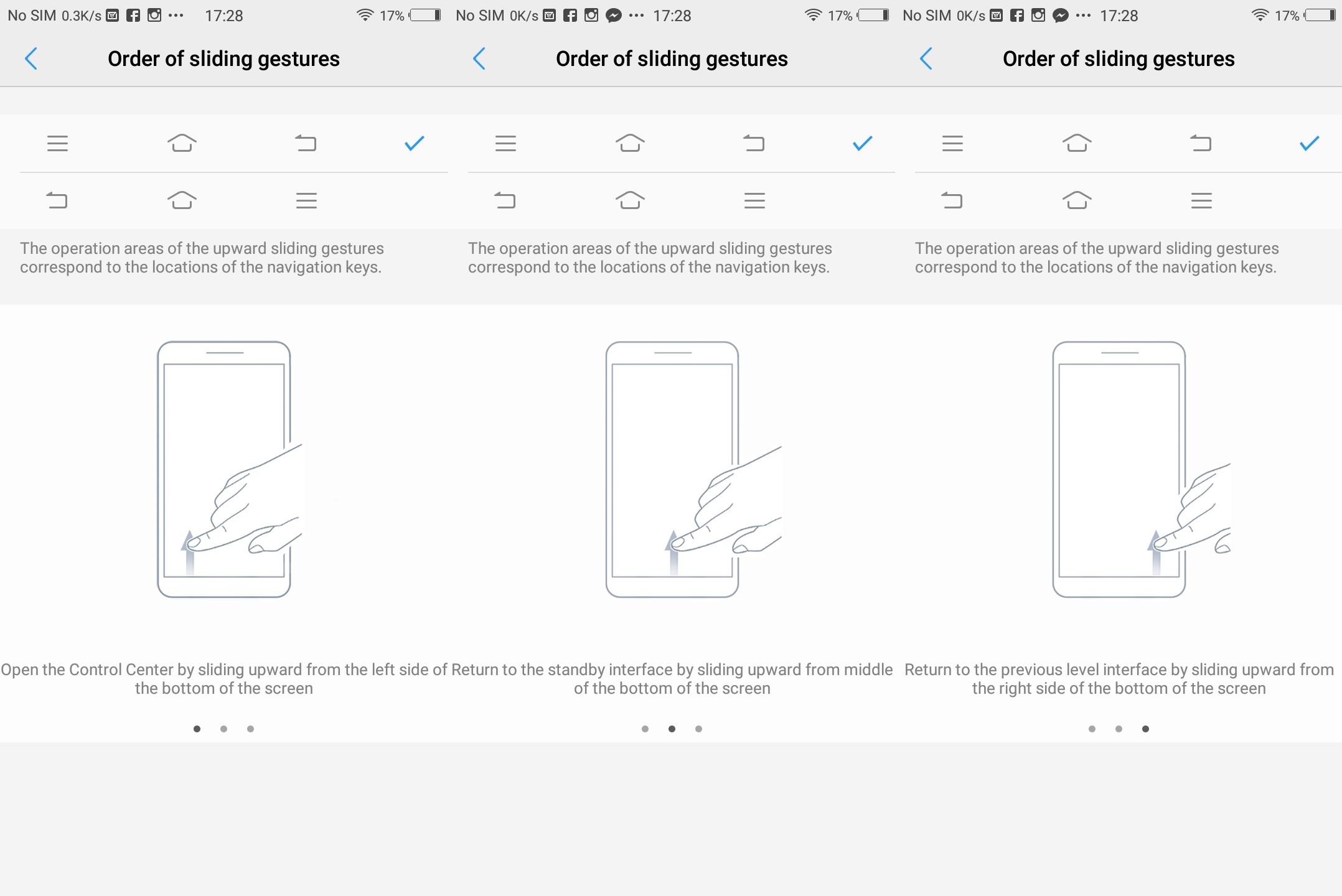 Sliding gesture tutorial
Another small feature that's worth mentioning is the fact that you can hide your navigation keys and use sliding gestures to manoeuvre around. I find this very convenient and didn't miss the original navigation keys at all.
Gaming Performance
Speaking of making use of the FullView display, playing games on it is great as well. But on paper, using the Snapdragon 450 chipset doesn't seem ideal especially for intense games like Asphalt 8: Airborne, which can run quite well on Snapdragon 625 nowadays and logically, it should have been on the V7+. Well, although that's the fact, the V7+ actually can handle it nicely. What's more, the battery performance did well so vivo gets a pass this round.
Heat testing after gaming, trust me it's not that hot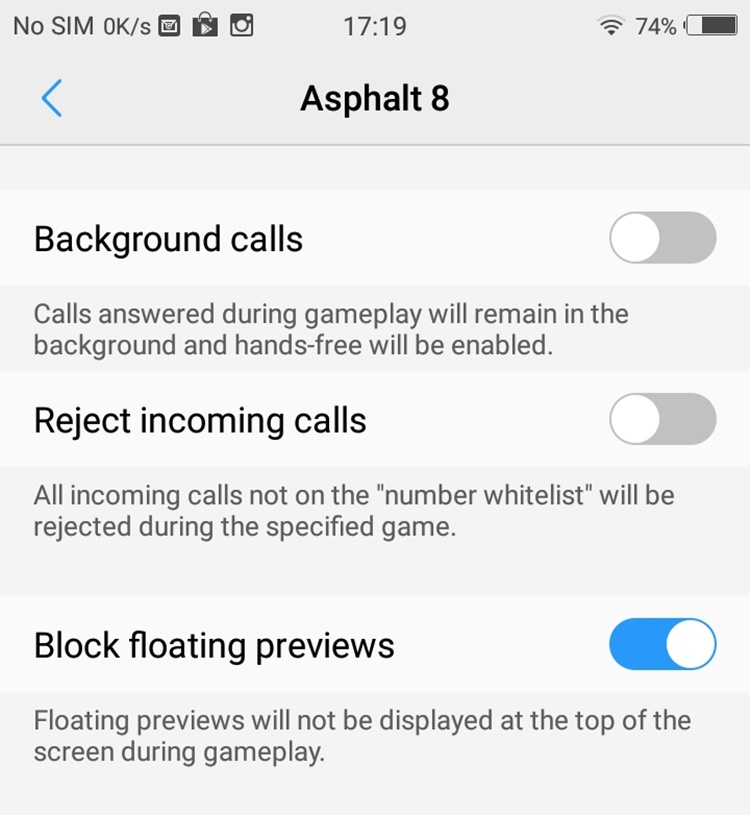 There's also a Game Mode feature in settings which allows you to block incoming calls and messages, so that's nice
Dual SIM with a dedicated memory card slot
Lastly, this may not seem like a big deal but nowadays, not many smartphones have a dedicated memory card slot within the SIM tray. Most of them are just sharing with another nano-SIM slot or placed on the other side of the phone. Anyway, vivo made it convenient and simple to have all your SIM and memory card in one place.
Pretty cool features huh? Did we miss out anything else? Let us know in the comments below and stay tuned for more nerdy articles at TechNave.com.
vivo V7 Plus Specs & Price >