Top 8 features we're looking forward to in the honor 7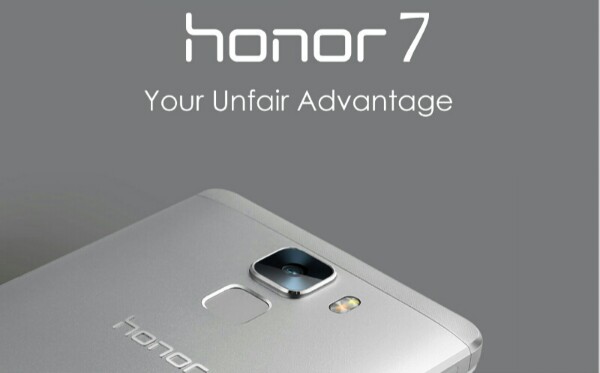 The honor 7 was launched just a bit more than a week ago and it looks like we'll be getting the review unit soon. Priced at a competitive RM1399 the honor 7 looks to bring a number of upgraded tech specs and existing features from previous Huawei and honor smartphones like the honor 6 and even the recently launched Huawei P8 flagship. We're certainly looking forward to it but while we wait for it to arrive, here are some of the various features we are looking forward to in the Honor 7.
Improved voice recognition: We first saw this feature in the Huawei P8 but at the time, the only things it could do well was make calls and play music while saying "I'm here!" if you called out to it. Featuring the ability to listen and respond to your voice even on standby you have the option to customize how you call it, so it can be "Honey bear" or "Jay Chou" or just the default "Hey Emmy". Supposedly this time around you can use it much like your personal assistant, asking it for reminders and to order foodstuffs.
High resolution cameras

: Featuring a 20MP rear camera and 8MP front camera with LED soft light, this is the first time we've seen a camera go higher than 13MP in a Huawei and Honor smartphone. Since we actually use cameraphones like the honor 7 professionally, we're looking forward to the higher resolution rear camera as it will help when taking pictures from far away, ensuring that zoomed in pictures retain sharp clarity. The 8MP front camera also looks to be from the Huawei P8 but has received an upgrade with a soft light LED flash to help make your selfie shots even beter.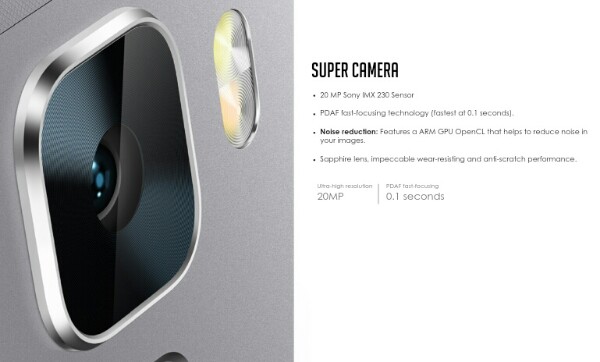 Fingerprint-locked security: Featuring one of the fastest single scan or one touch fingerprint sensors from the Huawei Mate 7, the honor 7 now offers faster and more secure security verification with an even faster fingerprint scanner. Located on the back beneath the rear camera, we're looking forward to even deeper integration with other apps and more than just a way to unlock your smartphone.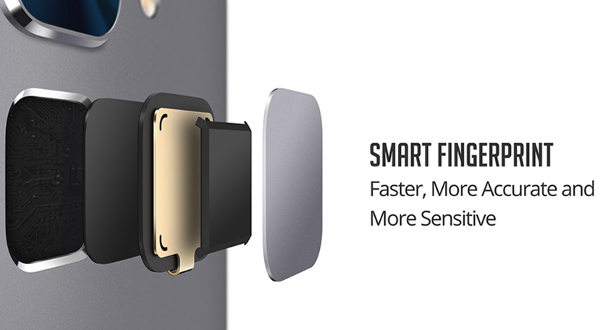 Tough full metal body: Taking a page from the full metal Huawei P8, the honor 7 will be the first Honor smartphone to feature a full metal body and we're interested to see if the design is up to par with the more expensive Huawei P8. The full metal body on the honor 7 will also have a ceramic finish so while it will be as tough and premium as other full metal phones it will also feel better in the hand.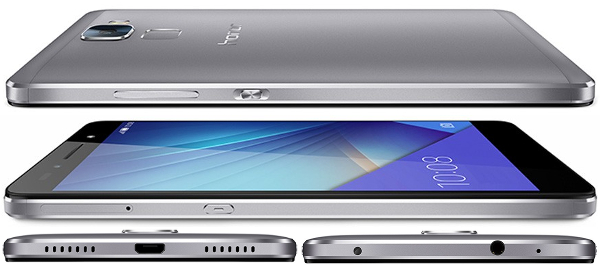 Quick charging

: While the Huawei P8 offered plenty of premium features, one of it's major flaws was that it did not support quick charging. The honor 7 offers a battery supercharge with a full 100% charge from 0 in just 1 hour and 26 minuttes and 50% in just half an hour, something which would definitely be useful for those of us who don't have much time to stay in one spot.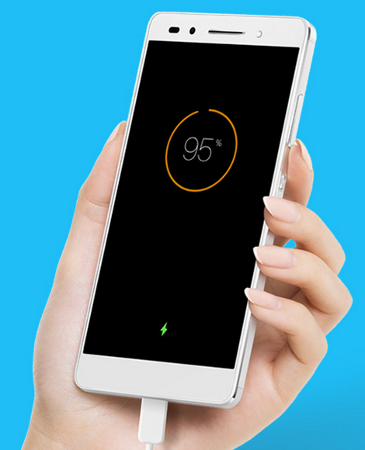 Universal Infrared remote control: Like the previous honor 6 and honor 6 Plus, the honor 7 will offer an infrared blaster which can turn your smartphone into a universal remote control. We found this helped eliminate the need for multiple remote controls as we could then turn on and adjust the air conditioner, TV or media player and other remote controlled devices from a single device, which is certainly useful and isn't always found in today's latest smartphones.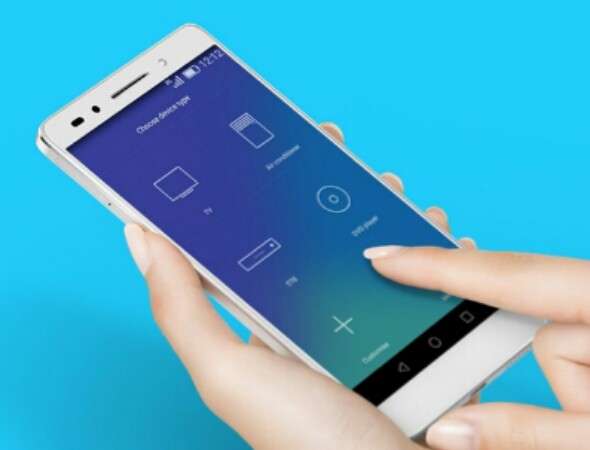 Customizable Smart Key

: It isn't the first time we've seen a customizable button on a smartphone, but the Smart Key on the honor 7 offers several app shortcuts depending on how long you press the button. We're interested to see just how much we can customize said button and what would be useful as a quick shortcut in everyday use.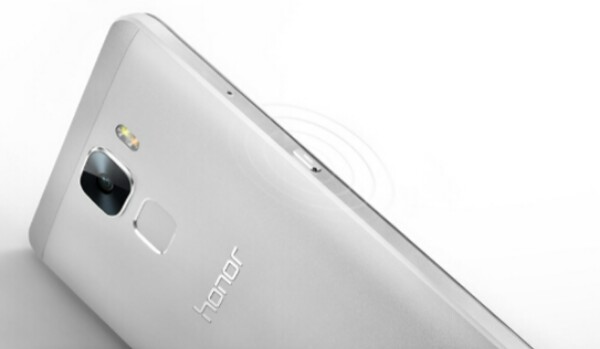 The latest Kirin 935 processor: The honor 7 will pack in the latest HiSilicon Kirin 935 processor and hardware from Huawei. This is even higher than the previous Huawei P8 flagship smartphone which had the HiSilicon Kirin 930 processor. We're looking forward to how much better the games and apps will be on the new honor 7.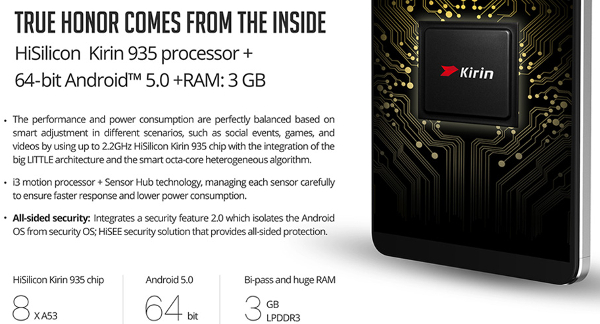 While we're certainly more interested in the features above, there are still many other features on the honor 7 that we will explore when it comes our way. However, if you can't wait, it looks like you can register at VMALL.my for an RM20 discount voucher and there is also news of an upcoming promotion on 20 October 2015. Stay tuned for more details.
Honor 7 Specs & Price >