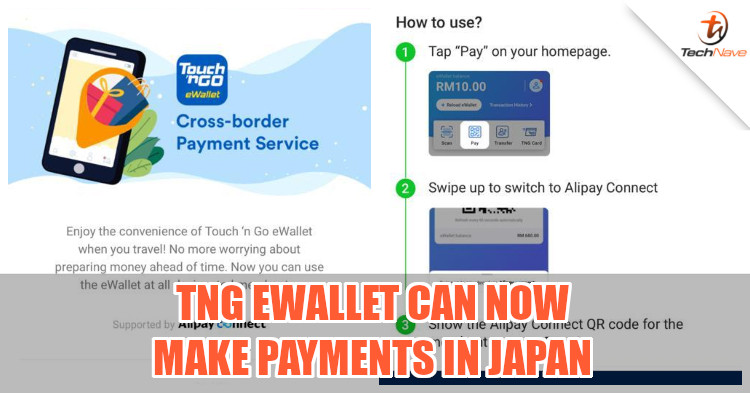 Once the Movement Control Order is lifted - and assuming it's not extended - many people could be looking to resume previous travel plans. For those of you who are doing so, you might want to look into using Touch 'n Go (TnG) eWallet during your trip. The company has just launched a cross-border payment service and it's going to be available first for Japan.
The service is powered by Alipay Connect and will gradually be rolled out to other countries besides Japan. With it, you'll be able to use TnG eWallet to make payments at all participating merchants in Japan. There are supposedly over 1 million participating stores, so you'll probably be able to enjoy a large portion of your trip without having to use cash.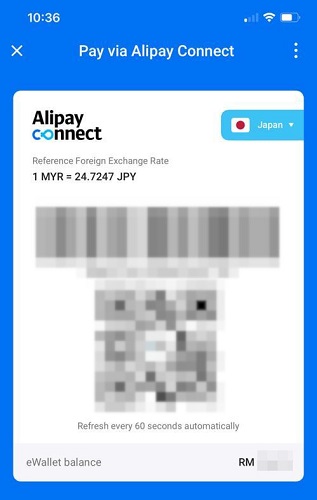 To use the service, tap 'Pay' on the app and swipe up to activate Alipay Connect. A barcode and QR code would appear, which the merchant can then scan to collect the payment. Of course, you will need to make sure you have enough balance in your eWallet account, but it's a simple process.
Although there may not be many people that can use this service during this time, there's no denying how convenient this new service can be for travelling. With that said, what are your thoughts on this and which countries do you want to see added to the service? Let us know on our Facebook page and stay tuned to TechNave.com for more news.