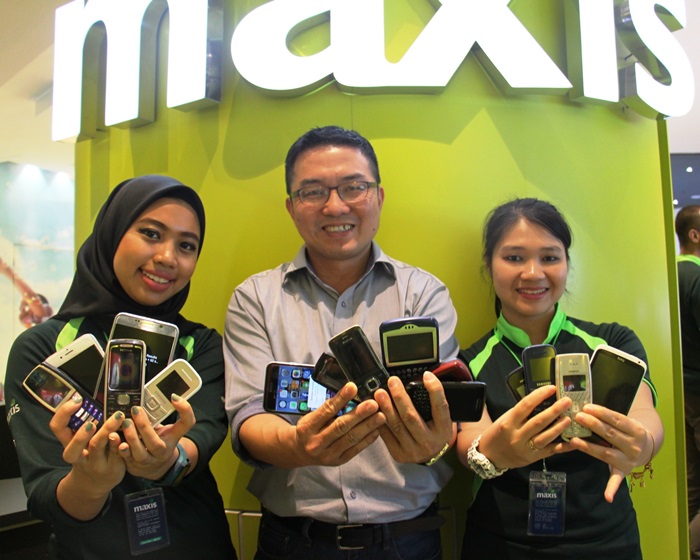 Have you been thinking of getting the Apple iPhone 6s or the iPhone 6s Plus, but your current smartphone is still in good condition? Well, you're in luck today. Maxis is offering a Trade Up program that allows you to trade your current device and save big on both the iPhone 6s and iPhone 6s Plus!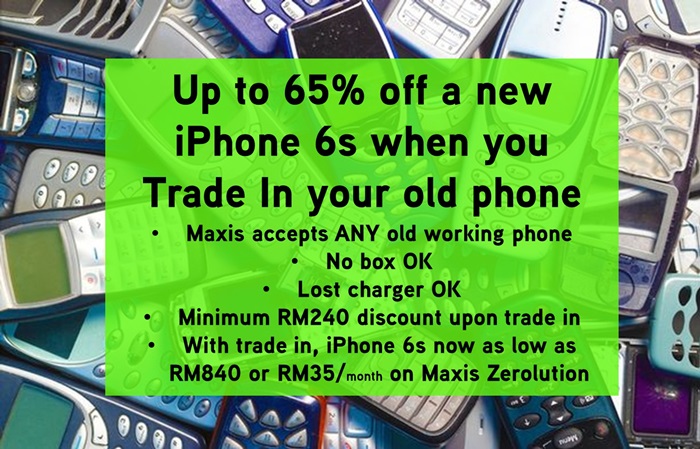 The steps are simple, as you only need to bring any old and working phones that are in good condition (damaged, dented or scratches don't count). Go to the nearest Maxis store and get it validated and after that, you will walk away with a brand new iPhone! Of course, since this is part of the Zerolution program, you only need to pay RM35 monthly.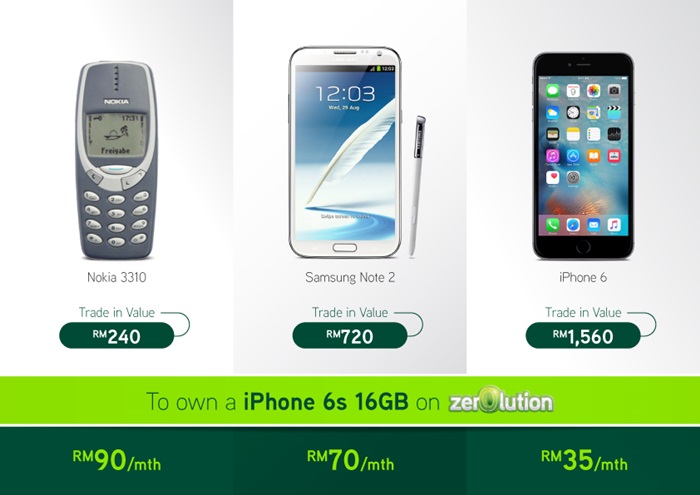 For more information about the trade, visit Maxis's Zerolution page to check it out.