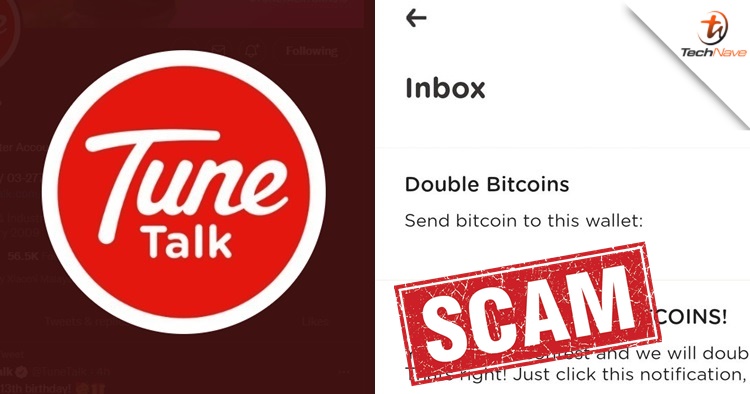 Today, several Tune Talk users received a weird notification from the app itself. If you don't use Tune Talk, the message is notifying users that they have won double bitcoins which would raise some red flags. This has led to many users to tag the company as a possible hack in the official app.
According to The Star newspaper, Tune Talk has already been notified of the scam and the app may have been compromised. The company also said that there's a dedicated team investigating the bitcoin notification as we speak and will update their users as soon as possible.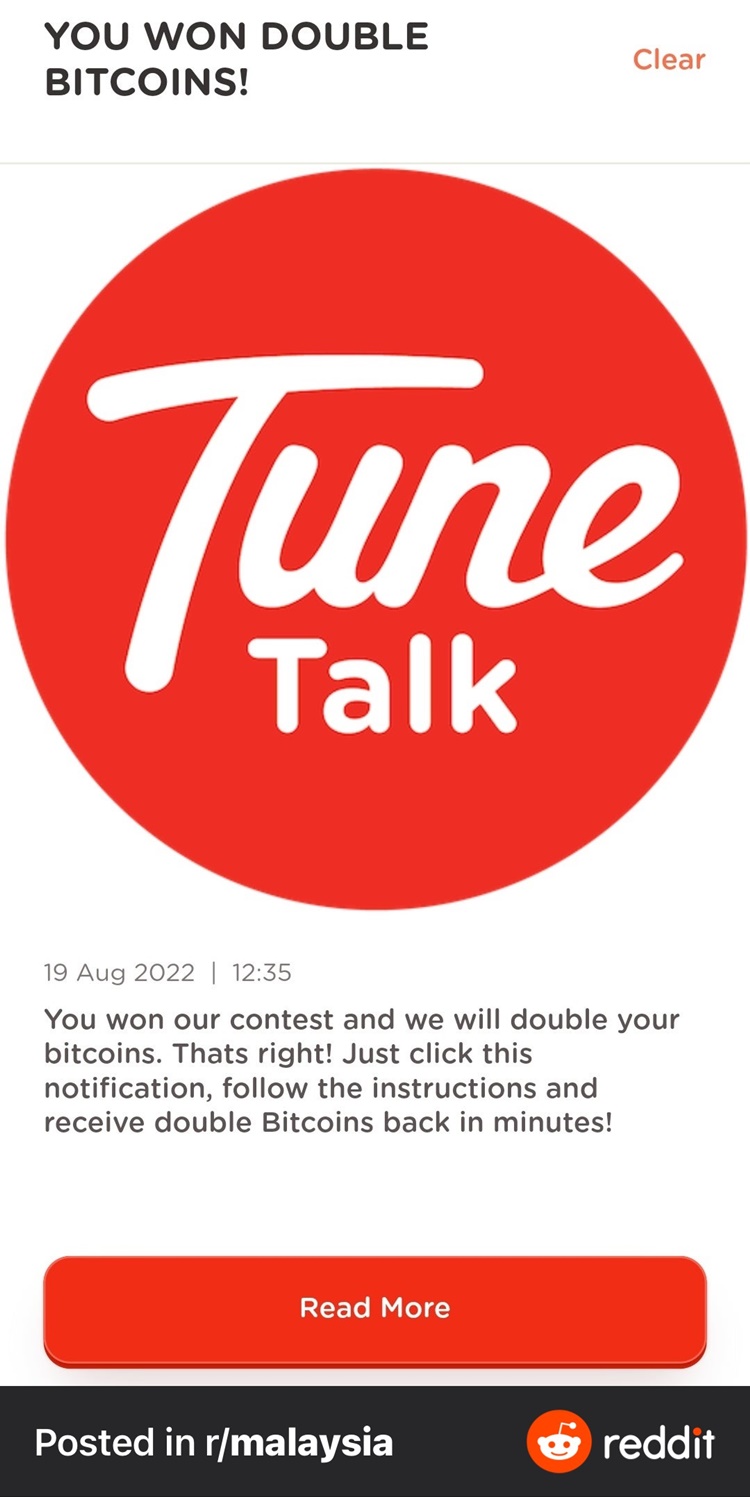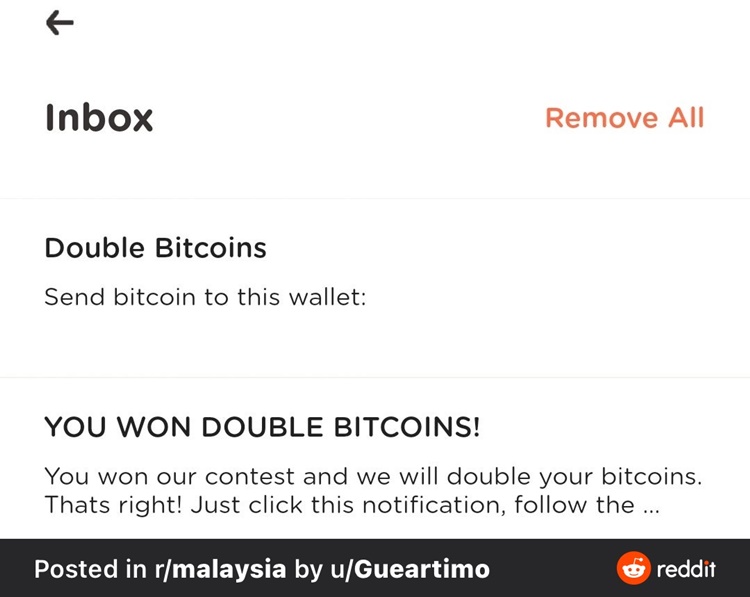 In the app, the notification is telling the user that he or she has won a contest and will double the number of bitcoins. It also asked the user to "click this notification and follow the instructions" to receive double Bitcoins even though there was no link to be seen. However, it did ask the users to send them to an ewallet with randomized letters.
The Bitcoin scam is already trending on Twitter, warning Tune Talk and each other of the potential hack. Furthermore, there was no contest held by Tune Talk recently and no relation between the company and Bitcoin as well. It doesn't take a rocket scientist to smell that this is obviously a scam.
We will be updating this page again when Tune Talk gives an official statement. Stay tuned for more trending tech news at TechNave.com.