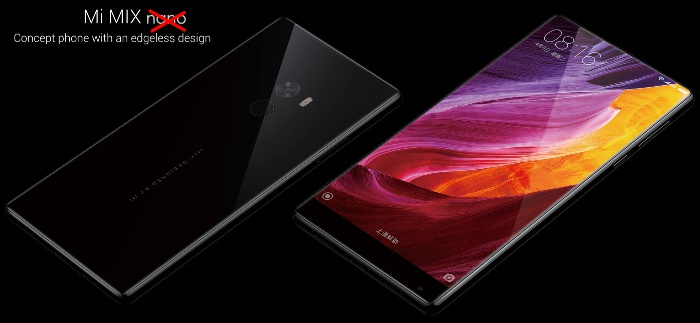 A few days ago we shared news on an alleged new product that set to be released by Xiaomi. The smaller sized Xiaomi Mi Mix could have been a darling to tech enthusiasts as it is smaller but still features the interesting edge-to-edge screen – but alas, it is not meant to be.
Xiaomi's marketing director, Zang Zhiyuan, said on Weibo that "there's no such product as Xiaomi Mi Mix Nano". The post in question seems to have been deleted in the meantime, so it's unclear exactly what's going on Xiaomi's side. Of course this can be interpreted as there is no such product exists, or there is no product exists that using the name, which then can be read as "something is coming in the pipeline"
Whatever the case is, we know that the Mi Mix is something that everyone would like to try at least once, and perhaps own it for themselves. What do you think. Stay tuned to techNave for more Xiaomi news.
[Source]