Twitter might let you react to tweets soon with this new feature being discovered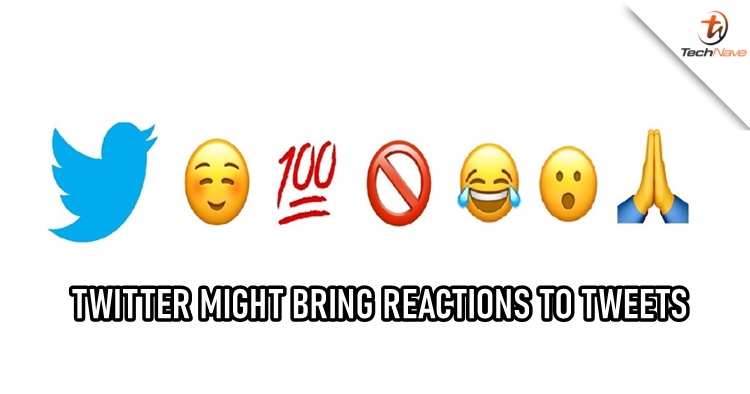 If you guys are having fun with the reaction buttons on Facebook, you're going to appreciate this newfound feature on Twitter. Jane Manchun Wong, a tech blogger who often discovers hidden code in apps, has found out that Twitter will be bringing different emoji reactions to tweets. Therefore, is Twitter finally letting us react to tweets instead of just pressing the 'love' button?
The discovery revealed that a total of six emojis including Smiley face, 100%, Strikethrough, Crying with laughter, Shock, and Thanks. It is unsure if those are going to be the final choice as the feature hasn't even been released yet. Other than that, a new 'React with Fleet' option has also been discovered. It is said that fleets will be the tweets that automatically disappear after 24 hours just like Instagram Stories and Facebook Stories. Despite the features being found, it is still unsure when is Twitter going to make them available for use.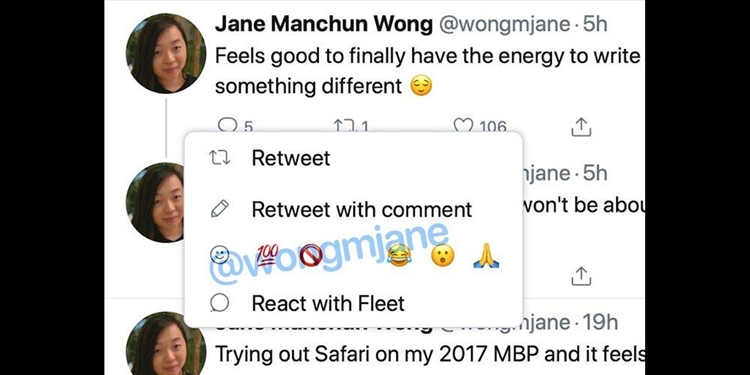 Twitter has been experimenting with new features to bring a better experience for their users. The platform has recently given users the ability to control who can reply to their tweets. Therefore, it is assumed that the emoji reactions will allow users to still able to express their opinions even though they're restricted to make a reply.
Let us know what you think about these features from Twitter on our Facebook page. Stay tuned to TechNave.com for more interesting tech news.