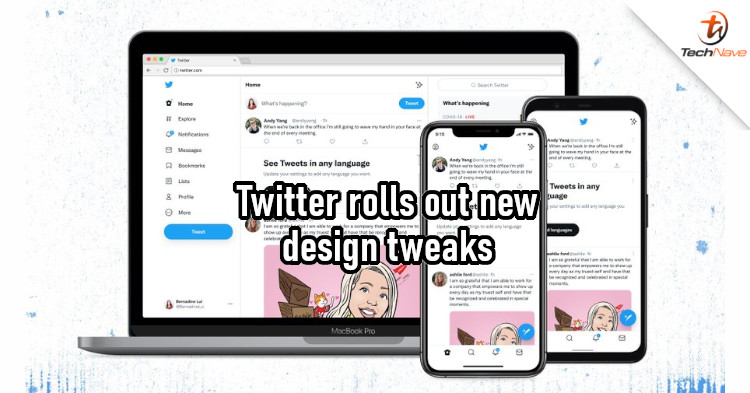 Most social media platforms exist for us to follow the activities of others. But Twitter is interesting in that it's based heavily on conversations. That's why it's not that surprising to see the company come up with a new font for its platform.
Earlier today, Twitter rolled out some tweaks to the design of its web and mobile app. The company outlined a few changes it has done to its platform, and one of them is the new font called 'Chirp'. Colours now have better contrast and there's less blue, which should be better for drawing attention to uploaded media content. Lastly, the redesign removed a lot of visual clutter and gave the buttons better contrast.
hey..quick update: now 50% of our iOS folks will be able to speak like , ,& more! https://t.co/pShfK3RYfG

— Spaces (@TwitterSpaces) August 10, 2021
But that's the only thing that Twitter has been busy with. The company has seen some success with its Twitter Space service, so it has decided to add some features to that too. Specifically, Twitter is rolling out a Voice Transformer to iOS users. This allows users to speak with a different voice, kind of like a built-in voice changer.
Have any of you spotted the new updates yet? What do you think of them so far? Share your comments below, and stay tuned to TechNave for more news like this.