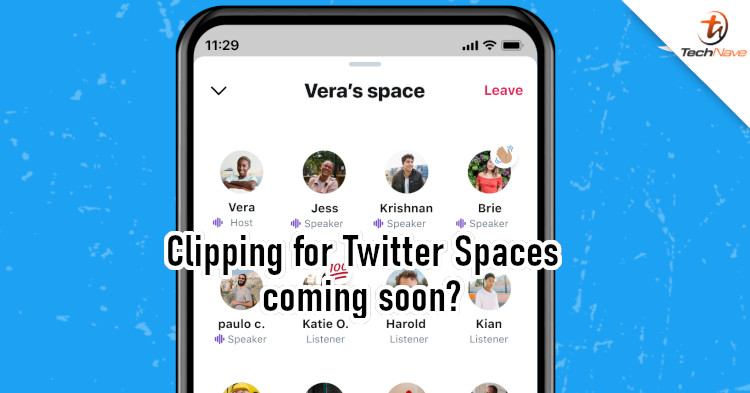 By now, some of you may have tuned in to a Twitter Space or two. If you haven't, it's essentially Twitter's answer to Clubhouse, an audio chat room feature that lets you host live podcasts. The features big downside is that there's no in-app feature to record it, but that could be added soon.
The app reverse engineer Allesandro Paluzzi found a new feature on Twitter called "Clip Space". As the name suggests, this feature allows you to record clips during a Twitter Space session. This makes it possible to keep or share memorable moments during a Twitter Space session. Moreover, it's a good way to promote your favourite content creator.
November 22, 2021
What's interesting is that clipping should be pointless if you don't know where to start or end the clip. In that case, Twitter could also be working on archiving for Spaces, which is currently unavailable. This is why fans have no way of listening to a session if they missed it unless someone used a third-party tool to record the session and share it.
If these features are implemented, Twitter could get more people to use Spaces. That's great for some creators who may want to do content like AMA (Ask Me Anything) sessions. Having said that, do you use Twitter Spaces yourself? What do you think about the feature? Let us know in the comments, and stay tuned to TechNave for other news like this.