Two MyDigi App users won a Samsung Galaxy S8 through Everyday MyDigi Rewards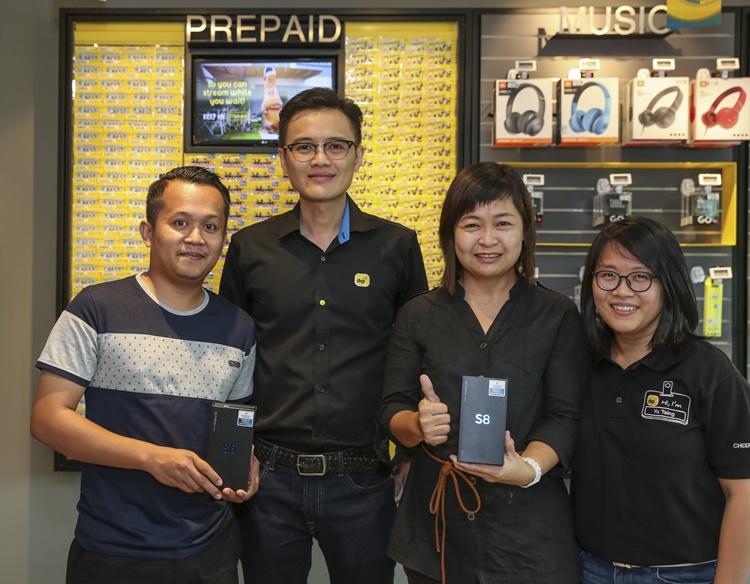 In conjunction with the recent MyDigi app Samsung Galaxy S8 contest, two lucky Digi customers found themselves winning their new smartphones at the D'House recently, the two winners are Mohd Aizzal bin Musa of Gemas, Negeri Sembilan (Prepaid Category) and Lu Kin Mee from Sandakan, Sabah (Postpaid category).
Both winners were given the opportunity to redeem MyDigi Rewards through the MyDigi app at pitstops, underlining the theme of Everyday MyDigi Rewards with MyDigi App. But how does this work? According to How Lih Ren, Head of iTelco at Digi, he said
"The new MyDigi app makes it even easier for Digi customers to enjoy everyday rewards from the MyDigi Rewards program. Digi customers can redeem rewards on the app to enjoy greater savings and pleasure at participating merchants nationwide, in addition to joining contests exclusive to the MyDigi app." he said, at the prize presentation ceremony.
Regular updates to the MyDigi app will be available every month and Digi customers should always use the latest version to access exciting giveaways and promotions. Good luck on trying and stay tuned for more Digi news at TechNave.com.
Samsung Galaxy S8 Specs & Price >