U Mobile 4G LTE coming to Malaysia 17 December 2013, prepaid users included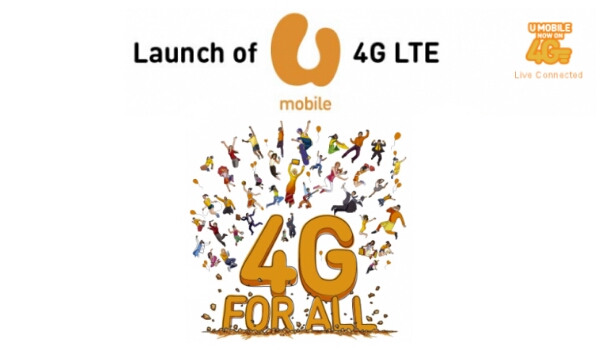 According to reports, U Mobile may soon be coming out with their own 4G LTE services. Instead of just offering postpaid plans, the U Mobile 4G LTE will also be available to prepaid users with a Malaysia release date set on 17 December 2013. While the reports don't mention them, it could also mean that U Mobile may also start selling 4G LTE devices as well. Here's what U Mobile had to say about it all:
Attesting to the telco's commitment to provide an elevated, seamless mobile experience to consumers; U Mobile is officially announcing the availability of its 4G Long Term Evolution (LTE) service to its subscribers, promising high-speed mobile internet experience that is ideal for internet browsing, video streaming, uploading and downloading content; and ultimately, staying connected with friends and family. U Mobile will also be among the firsts in Malaysia to offer LTE service to prepaid subscribers, giving more possibilities and high-speed mobile internet connectivity to its customers.
[Source]