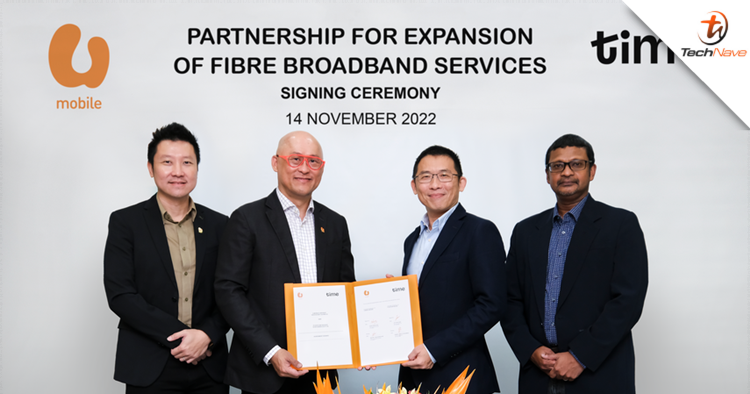 Today, U Mobile announced that it has signed a collaboration agreement with TIME dotCom (Time). The initiative is understood to be a long-term strategy for U Mobile's Home Broadband lineup, which will increase its Malaysian household reach by more than seven folds, especially those in high-rise residential areas in major cities.
Wong Heang Tuck, Chief Executive Officer of U Mobile, said that the company will be expanding their high-speed fibre broadband services exponentially across the nation. This is in line with Time's goal to expand the coverage across Malaysia as well. The partnership will enable even more Malaysians to enjoy U Mobile's high-speed Ultra Unlimited Home Fibre Broadband plans featuring connectivity speeds of up to 1Gbps.
U Mobile's partnership with Time comes after its partnership with Allo Technology, a subsidiary of Tenaga Nasional, which took place last year. For more information about U Mobile's Ultra Unlimited Home Fibre Broadband and on how to register, visit www.u.com.my/fbb.