U Mobile opens up Samsung Galaxy S4 / S IV Pre-registration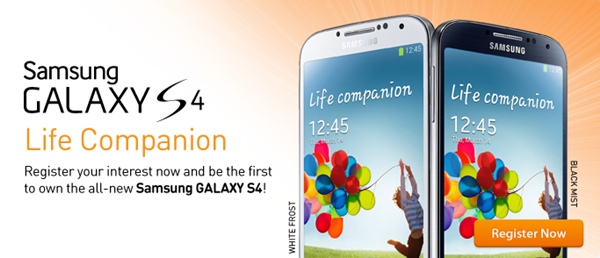 U Mobile recently opened up their Pre-Registration page for the Samsung Galaxy S4 / S IV here. Their pre-registration closes on 30 April 2013 but they say that they will contact you starting from 24 April 2013. If you're interested about getting a Samsung Galaxy S4 / S IV under U Mobile then you should definitely try it out. Details include your name, IC number and other personal details but it does ask if you're an existing U Mobile customer. No details on whether this gets you anything special but this may just be the case when 24 April 2013 swings about.
For more U Mobile telco plans click here.