U Mobile's GoPayz #GiveBack campaign to aid Malaysians with a total of RM1 million and COVID-19 Relief Fund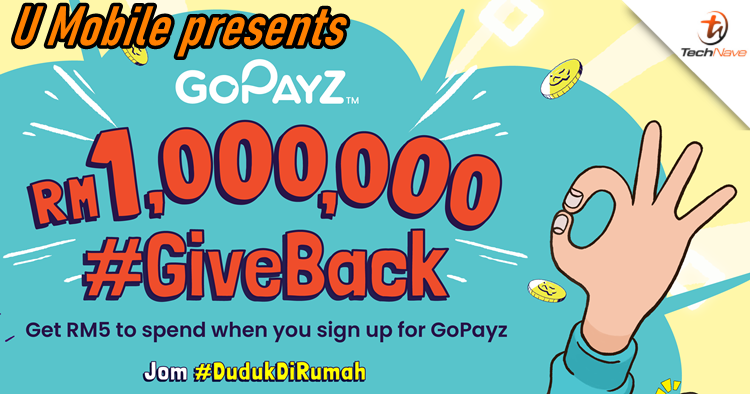 Today, GoPayz, a universal e-wallet platform by U Mobile have joined the fight against the COVID-19 outbreak. From now on until 30 June 2020, GoPayz will be giving away a total of RM1 million worth of cash throughout their #GiveBack campaign. So how does that work? Read on below to find out more.
According to the company, new users will need to sign up for the GoPayz after the successful registration, they will receive RM5 cash within 3 working days. Even better, if the new user is also a U Mobile customer, they will receive an additional RM3 e-voucher from 7-Eleven. Jasmine Lee, the U Mobile's Chief Marketing Officer, hopes that this initiative can help some Malaysians to purchase various essential products and services via the app, from micro-life insurance, mobile top-ups and food deliveries to making zakat contributions.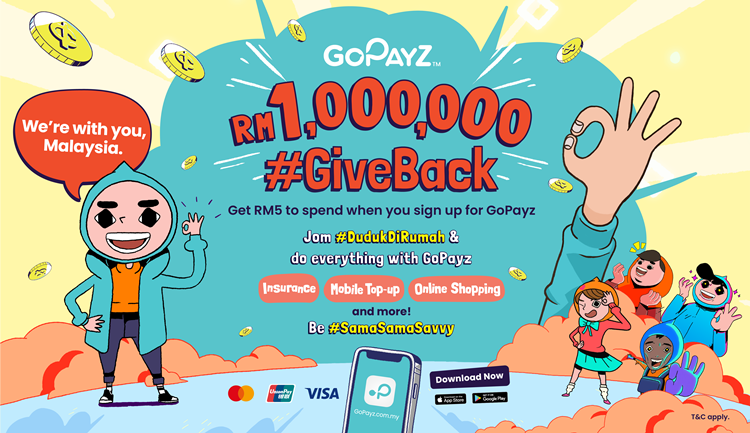 Wait, what about for current GoPayz users then? Well to add on, there is also a promotional price for those who subscribe to GoLife Plus. For just RM2 per month for the first 2 months, it is a micro-life insurance plan underwritten by SunLife Malaysia, who has recently set up a special COVID-19 Relief Fund for customers who have been impacted by COVID-19. Quite an affordable package at this uncertain time, if you ask me.
To get yourself started, you can download the GoPayz app at the Apple App or Google Play Store for free. For more information, you can check out gopayz.com.my. Stay tuned for more tech news at TechNave.com.