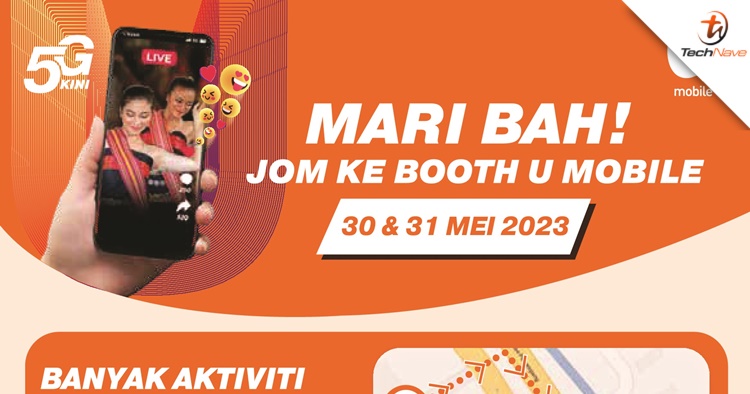 If you are in Sabah, you're in for a treat from U Mobile. The orange telco is part of its Kadazan Dusun Cultural Association (KDCA) campaign, thereby offering plenty of freebies and gifts if you stop by and visit its booth there on the 30th and 31st of May 2023.
For starters, Sabahans may redeem a RM5 GrabCar voucher* for their rides either to or from the venue simply by using the promo code '5GUMobile' on the Grab app. Once at KDCA, Sabahans who visit U Mobile's booth during the festival between 30 to 31 May 2023 are invited to experience 5G as it's now available in Kota Kinabalu.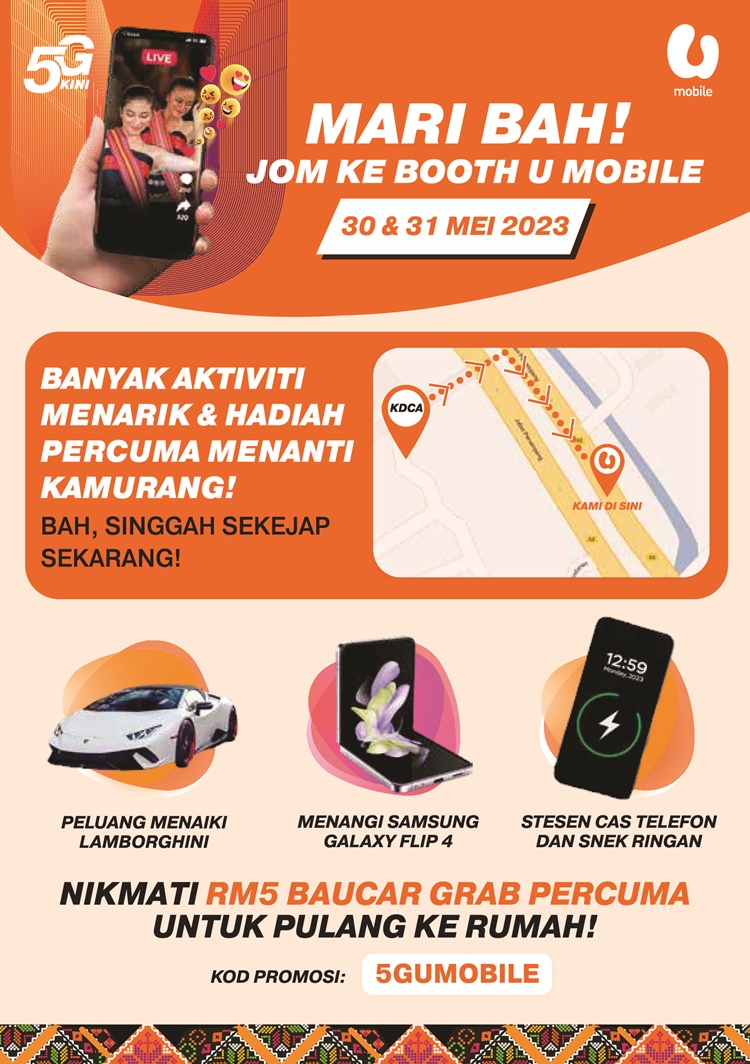 There are also various activities such as VR gaming experiences and prizes to be won with the latest Samsung Galaxy Z Flip 4 5G phones or a ride home in an ultra-fast Lamborghini supercar when they purchase a U Prepaid Starter Pack for RM10. By the way, the U25, U35 and U40 prepaid unlimited data plans have 4G/5G connectivity.
That being said, the 45/5G connectivity (where available) has no extra cost via Daily Speed Boosters for an hour (for Prepaid U25), or Unlimited 5G Weekends (for Prepaid U35 and U40). Prepaid U40 subscribers also enjoy Unlimited Hotspot with their plan with no device restrictions, whilst Prepaid U25 and U35 subscribers may add Unlimited Hotspot for an additional RM5 per month.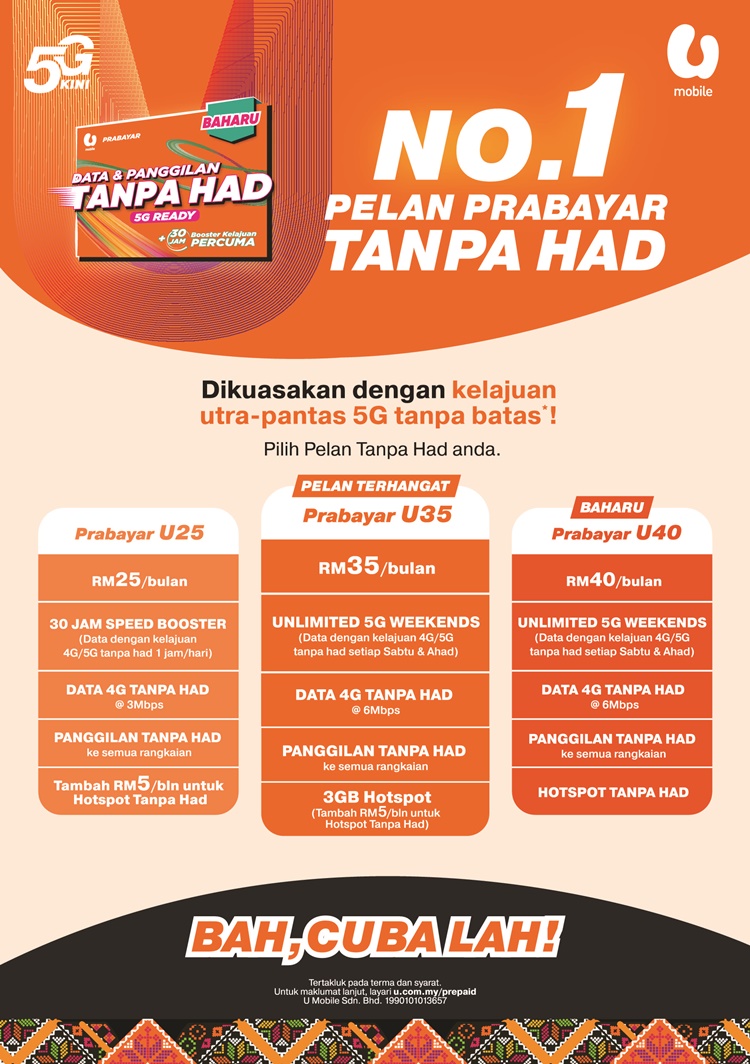 For more information, visit www.u.com.my/prepaid to check them out. Also regarding the RM5 GrabCar voucher, it's on a first-come-first-served basis with up to 1000 redemptions and only one redemption per account.