US President Donald Trump is not happy with Apple for refusing to unlock iPhones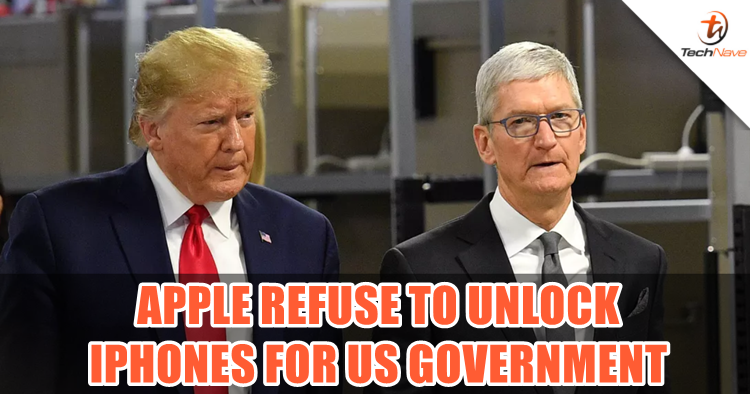 From all the YouTube ads promoting how secure are Apple's devices (nope, not skippable), we might already get the idea that the company values privacy very much. However, what we don't know is the tech giant actually does not have the ability to access data that is being encrypted on an iPhone. From there, they have dissapointed the President of the United States, Donald Trump, as Apple refused to decrypt the data from criminals' iPhones to assist the government.
Today, Trump has posted a tweet to express his dissapointment towards the company. In the tweet, he mentioned that the US Government has helped Apple with tradings and many other issues, but the company refused to return the favor just by unlocking phones used by criminals. Also, he used his favourite quote at the end which is "Make America Great Again" by implying Apple is not doing enough for their country.
We are helping Apple all of the time on TRADE and so many other issues, and yet they refuse to unlock phones used by killers, drug dealers and other violent criminal elements. They will have to step up to the plate and help our great Country, NOW! MAKE AMERICA GREAT AGAIN.

— Donald J. Trump (@realDonaldTrump) January 14, 2020
Apple didn't stay silent regarding the issue as well. They have released a statement saying that the company is unable to access the encrypted data from their consumers. By doing so, they would be required to create a 'backdoor' to retrieve the data, and this 'backdoor' has never existed as it is contrary to Apple's virtue.
This is not the first time for the US Government to request data from Apple. In the past, the company had been asked to unlock criminals' iPhones as well, but they refused to do so. It seems like Apple is doing a really good job when it comes to protecting their customers' privacy, but with situations like these, the moral dilemma is what the company has to face.
Let us know what you think about this issue on our Facebook page! For more viral news, stay tuned to TechNave.com.