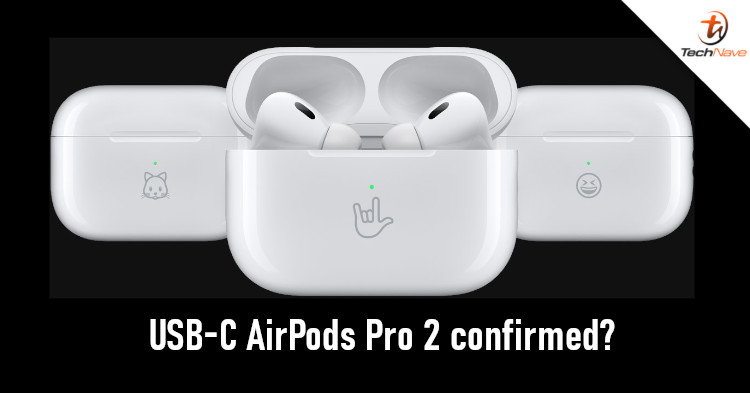 While most mobile devices use USB Type-C ports, Apple has stuck to its Lightning ports. This is because it's a proprietary format, so Apple gets to set higher prices. But the AirPods Pro 2 could be the first Apple device to get a USB-C version.
Recently, a product bearing the model number 'A3048' was spotted in the upcoming iOS 16.4 update. A new AirPods case with the model number 'A2968' was also referenced. According to Kuo Ming-chi, the two products are likely the two components - earbuds and case - of the USB-C version of the AirPods Pro 2. The analyst also speculated that the new model could ship sometime between Q2 and Q3 of 2023.
I think this is likely the USB-C version of the AirPods Pro 2, with mass shipments expected in 2Q23-3Q23. By the way, Apple currently appears to have no plans for USB-C versions of the AirPods 2 & 3.

我覺得這應該是AirPods Pro… https://t.co/aWKJvGh1lW

— 郭明錤 (Ming-Chi Kuo) (@mingchikuo) March 24, 2023
However, it seems that Apple isn't about to switch all of its products to USB-C. Kuo claimed that Apple doesn't seem to have plans to release USB-C versions of the AirPods 2 or AirPods 3. Perhaps the company isn't ready to do that for most of its products yet. After all, transitioning a product's production lines to incorporate different parts likely requires time and money.
Mind you, this piece of news is highly speculative, so take it with a grain of salt. Having said that, do you prefer having future Apple devices with USB-C ports or should they stick to Lightning ports? Share your thoughts on our Facebook page and stay tuned to TechNave for more news like this!