Unlimited HERO P139 users can now enjoy 50GB hotspot data for just RM1 per month.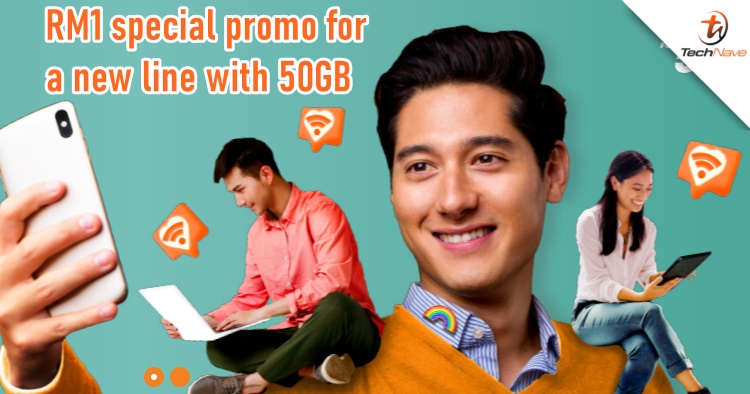 Today, U Mobile just suddenly announced a new Unlimited HERO P139 plan feature for their customers. According to their website, the postpaid feature now allows customers to register up to three (3) Share 20 postpaid lines to share P139's 50GB hotspot data at just RM1 per month and per line!
To understand further how this feature works, it should be noted that this promo is only available for customers who are subscribed to the P139 plan only. On top of that, the promo is also applicable for new Share 20 line users which can be activated up to a total of three for RM1 monthly each. Once that is all said and done, the Share 20 lines will be able to share the 50GB hotspot data from the P139 plan.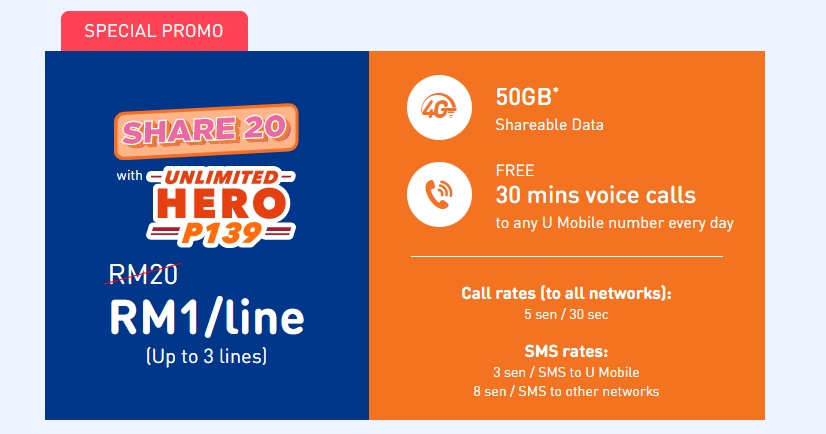 Moreover, the Share 20 line users can also opt for either a physical SIM or an e-SIM and it's applicable to smartphones, tablets, smartwatches or as a mobile hotspot or home broadband. U Mobile is also offering an RM0.99 Device Bonanza promo as well, which customers can get a new phone for just RM0.99.
If this is what you're looking for, you can read more about it at their official website right here. Stay tuned for more trending local tech news at TechNave.com.