Up to 54 Square Enix games now available for a total of RM109.35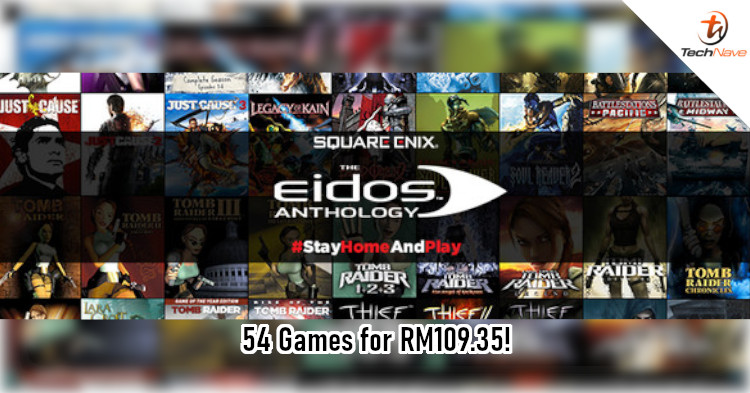 If there are any Square Enix games that you are interested in purchasing, now might be a good chance to get them. The publisher is running a Stay Home & Play campaign to encourage gamers to practise social distancing (not that we really needed the prompt!) by releasing a huge Steam bundle. This bundle is a huge one as it contains 54 titles from Square Enix's collection of published games.
The Square Enix Eidos Anthology Bundle has games not just from Square Enix but also Eidos Interactive. There's an impressive selection of games here, from more recent ones like Rise of the Tomb Raider and Deus Ex: Mankind Divided, to old games from the Legacy of Kain series. What's great about this bundle is that it will only cost RM109.35, compared to the total original retail cost of RM2077.61. That's a whopping 95% discount!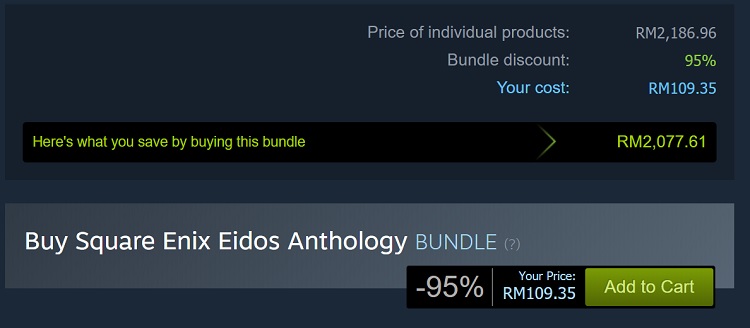 For those who have never bought some of the titles in the bundle or just like to collect games like Steam users are prone to, this is a deal you might not want to miss out on. Having said that, are there are any other major publishers you are hoping would do this? Let us know on our Facebook page and stay tuned to TechNave.com for more news like this.