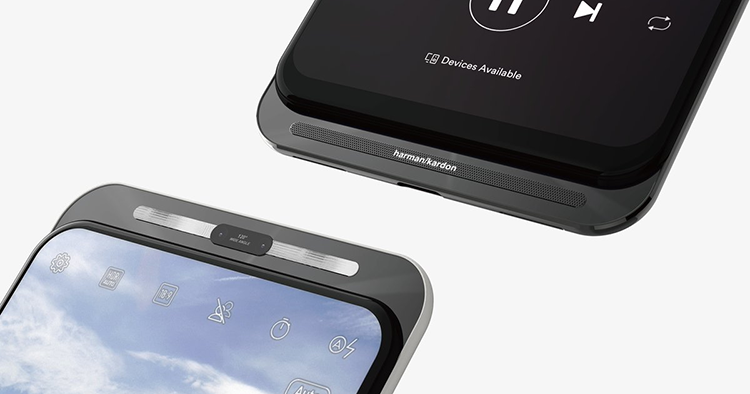 Things are getting pretty interesting in the war against the notches and this time the latest innovation comes from ASUS. From leaked renders by Twitter leaker @evleaks show that the upcoming ASUS Zenfone may sport a dual slider. It was not specified which model of the ASUS Zenfone this could be but it might just be the ASUS Zenfone 6 as the team who created these renders are the same people who designed the ASUS Zenfone 5.
Two different renders were shared by the Blass, both showing a smartphone that could slide downward, showing off a selfie camera at the top and slide upward, revealing a Harman Kardon speaker. From what we can see, the rear comes with a dual camera setup, similar to the front but the front comes with a 120 degree wide angle lens. In addition, the absence of a rear mounted fingerprint scanner may indicate an in-display reader.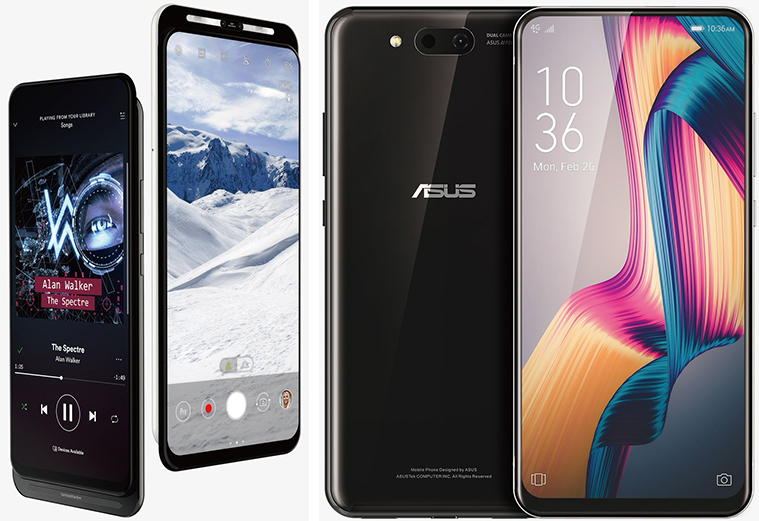 The first concept render of the upcoming ASUS Zenfone with a speaker at the botton and a dual selfie camera at the top
The second concept render of the device showing off some virtual controls at the bottom
The second render shows a more boxy design for the device, still sporting the dual sliders. This time, the top side of the slider show off a dual selfie camera with dual flash and the bottom show something that resembles a display with some virtual buttons and controls. With the camera app open in the render, the buttons show a shutter button, among other things. It could be that the button slider might have different functions depending on what the user is doing. This particular render comes with a rear fingerprint scanner, though.
Personally, I'm not a huge fan of moving parts. Though, one slider smartphone did catch my eye, which is the Xiaomi Mi Mix 3 but without the cover, the back slider does get a little loose. Would it be even worse for this device? Also, not a big fan of having to slide down the phone just to listen to music. And the chin is looking pretty #thicc, I might add. What do you think? To keep up with the latest infinity screen innovations, make sure to check out TechNave.com!