Users reported that their Apple's M1-powered Macs are facing severe SSD degradation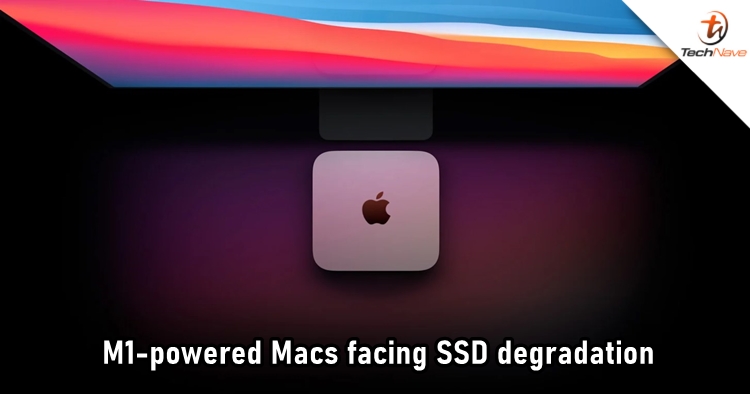 The Apple M1 chip has been claimed to be a rising star in the industry with its impressive performance. However, it looks like it's not all perfect with the new in-house processor as users have reported that they are facing severe SSD (solid-state drive) degradation after using the Macs for just a short period of time.
It is reported that the Macs powered by M1 have ended up using 10 to 13 percent of the maximum warrantable total bytes written (TBW) value of the SSD storage. For those who have no idea, flash memory on SSDs is only capable of writing a certain number of times before they become unstable. Therefore, the software should be making sure that the load is distributed equally across the drive's memory cells. However, it looks like the M1-powered Macs are not doing a good job handling that and led to such complaints.
People with an M1 mac, please run `brew install smartmontools && sudo smartctl --all /dev/disk0` and report back (and what kind of usage you make of the machine, especially RAM).

I'm at <600GBW on my MBP, but I don't use it heavily. https://t.co/LbhE9p7FiK

— Hector Martin (@marcan42) February 15, 2021
As you can see from the picture shown above, the user's Mac has consumed one percent of the SSD after just two months of usage. Another user also mentioned that its 2TB SSD has been used up to three percent as well. It is said that there's no fix for the current issue, and we can only wait for the next update to arrive to find out if Apple has a solution.
Let us know what you think about this news on our Facebook page. Stay tuned to TechNave.com for more PC news.