Vivo V7 Plus Review - FullView Display with 24MP Selfie Camera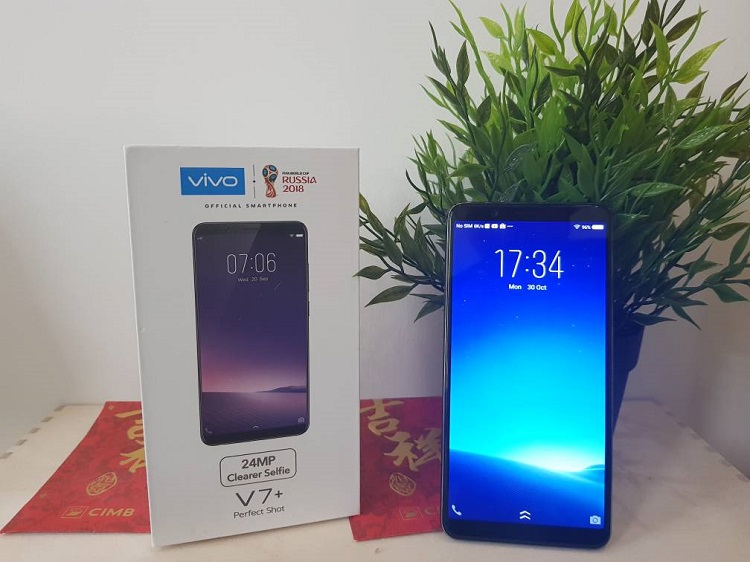 As usual, Vivo is back again with a smartphone that offers higher resolution for the front camera compared to the rear. But they have now joined the trendy FullView family with their new Vivo V7 Plus. It is amongst the first phones to offer a 24MP selfie camera but no dual selfie camera. Find out how it performs in our review below.
Design - "Finally something fresh"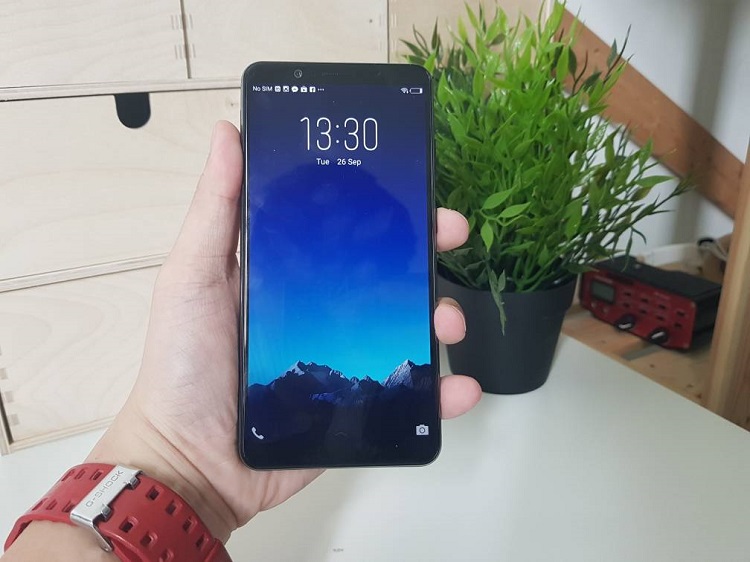 While it still looks similar to their previous smartphones, the FullView display makes the Vivo V7 Plus look sexier and more up to date now. The fingerprint scanner has now moved to the back.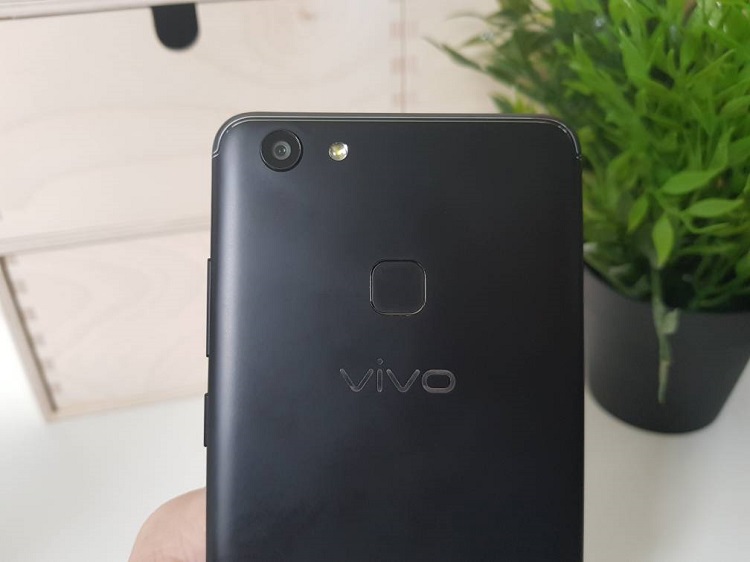 On the back, it looks like a Vivo 5 Plus with a fingerprint scanner.

The new design feels rather sharp to grip at first due to the thin body but you get used to it after a while. It feels fairly solid with good build quality and fairly premium metal back. While it is quite lightweight at least it doesn't feel like a toy.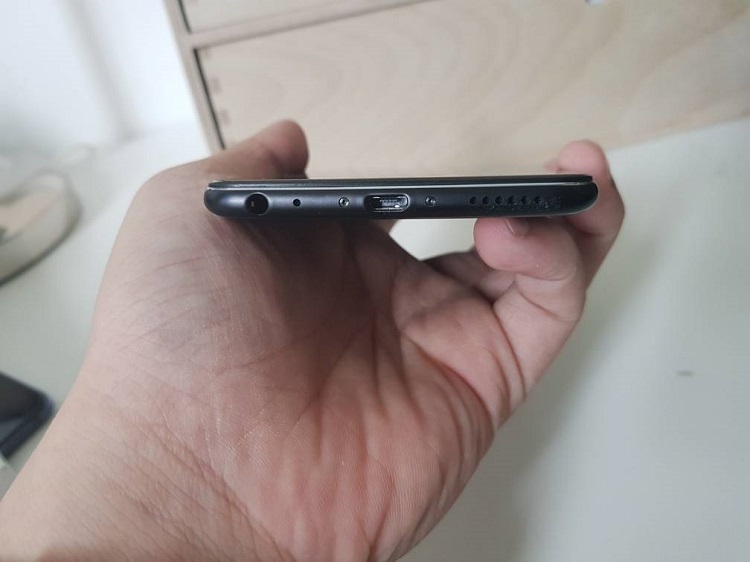 Headphone jack, USB 2.0 and speaker grill
Dual Nano SIM + SD Card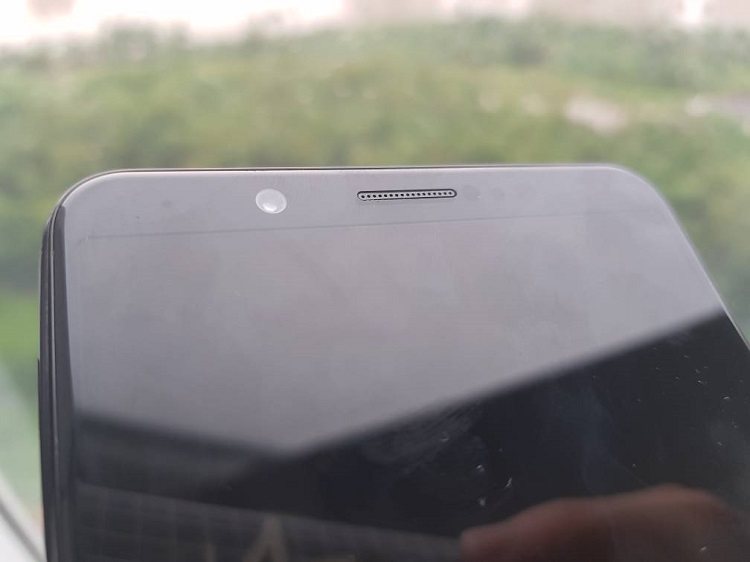 24MP Selfie Camera
Tech-Specs and Features - Is Snapdragon 450 good enough?
Here are the Vivo V7 Plus specifications:-
Qualcomm Snapdragon 450 octa-core processor
4GB RAM
64GB storage (expandable memory up to 256GB)
5.99-inch HD Display (78/4% screen to body ratio) 720 x 1440 pixels
Measures 155.9 x 75.8 x 7.7 mm, weighs 160g
16MP Rear Camera + 24MP Front Camera (Live beautify video, wide selfie, Moonlight glow)
Features FullView, fingerprint sensor, AK4376 Hi-Fi audio chip,
Supports connectivity
FunTouch OS 3.2 based on Android 7.1.2 Nougat
3225 mAh battery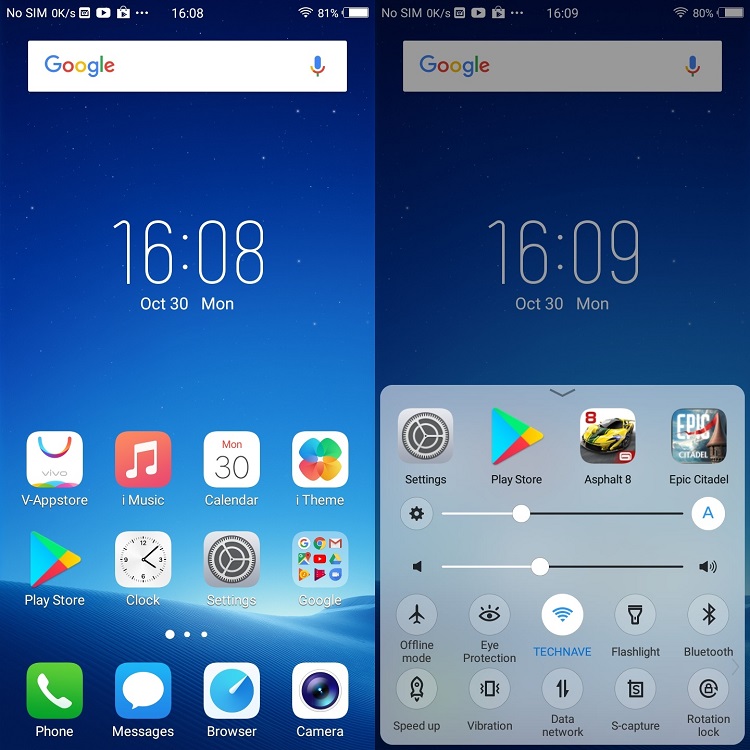 Overall, it seems to be slightly upgraded in terms of specs compared to the Vivo V5 Plus. But it's a bummer that it only runs on a Snapdragon 450 Soc but the 4GB of RAM, and 64GB of storage with expandable memory up to 256GB makes up for it somewhat. Features-wise, there still isn't much else that we could see. It has similar app icon designs as the old iOS 10 user interface from the Apple iPhone. Other extra features include duplicating messenger apps like Whatsapp or Wechat to log in with separate accounts, long screenshot, and smart click to assign different functions. We could also hide the navigation key now and use sliding gestures.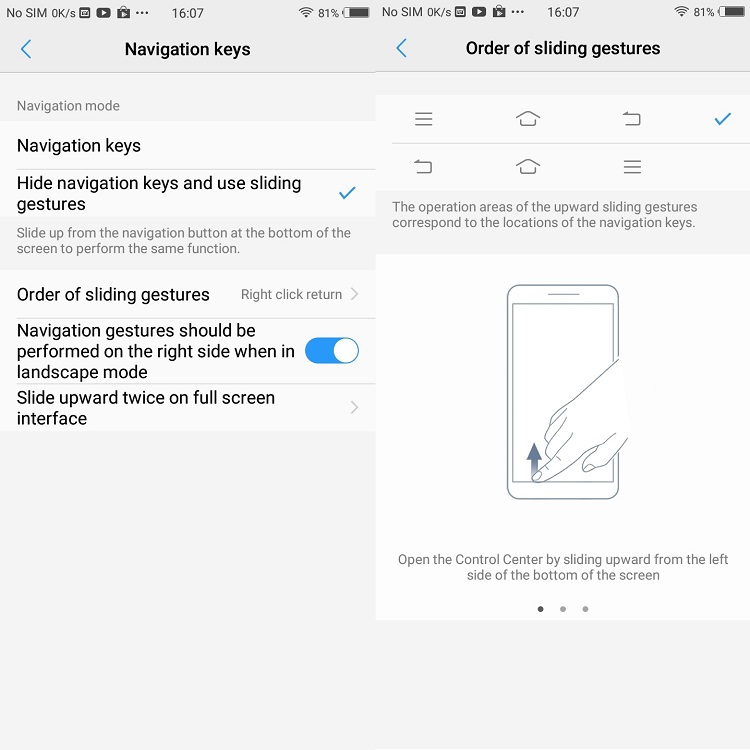 Hiding Navigation Key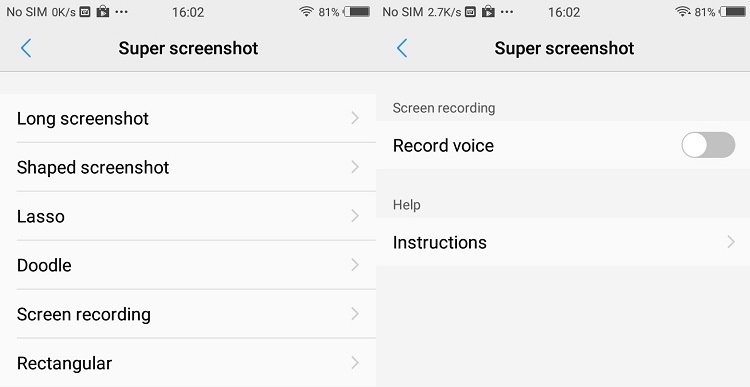 Tons of Screenshot functions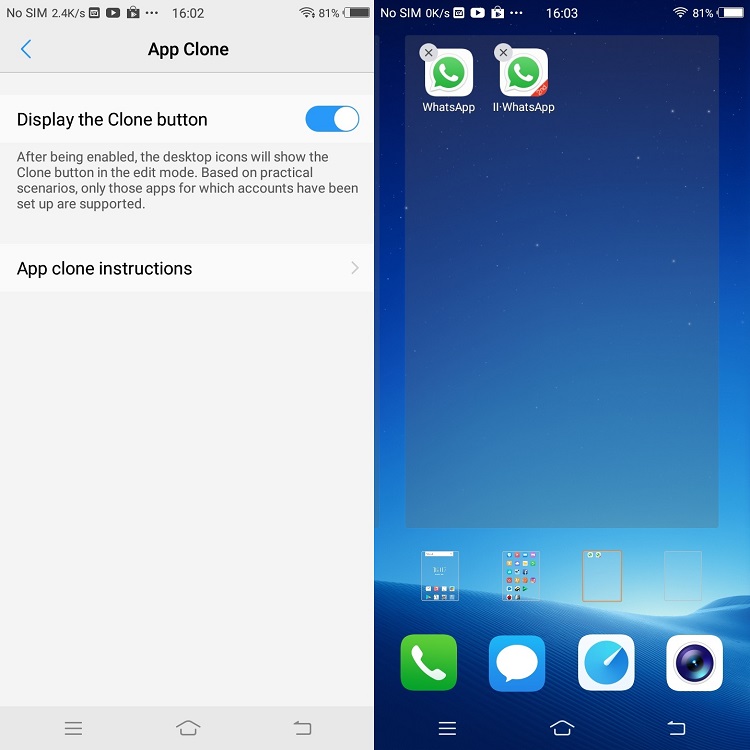 Cloning Messenger Apps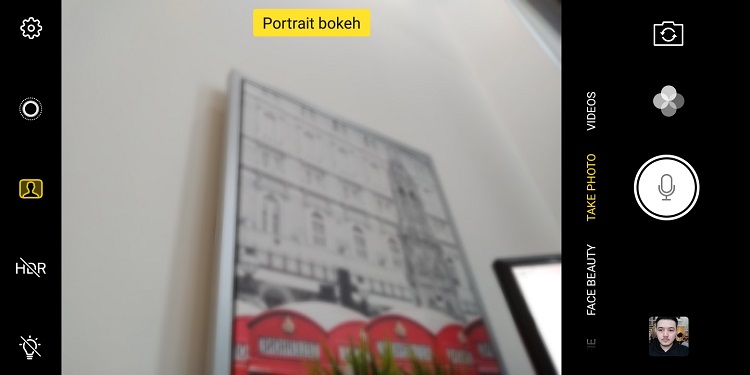 Camera Interface with Selfie Portrait Bokeh Mode On
In terms of camera features, the front camera remains the star of the show. The Vivo V7 Plus uses a 24-megapixel sensor with a f/2.0 aperture. Unlike the V5 Plus that has dual camera setup, the V7 Plus still supports Portrait Bokeh mode but it blurs the background using the software. With that being said, no post focus point adjustment was found in the V7 Plus so you can adjust the focus after you take the shot. The UI looks simple as usual. It has all the basic settings and it also features functions like taking photos with voice and palm. Users can also add Photo Watermark like most higher-end smartphones. There's also a new Live Photo Mode that works exactly like what we get on the iPhone.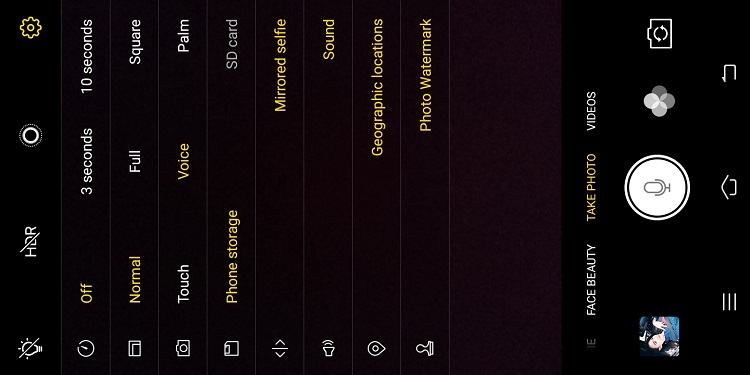 Basic Camera Settings with Photo Watermark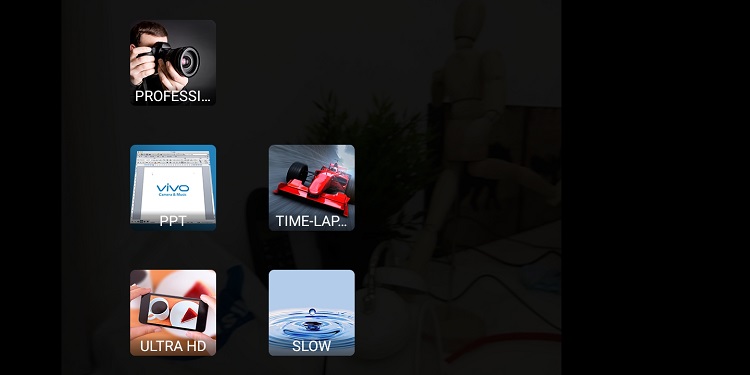 Camera Modes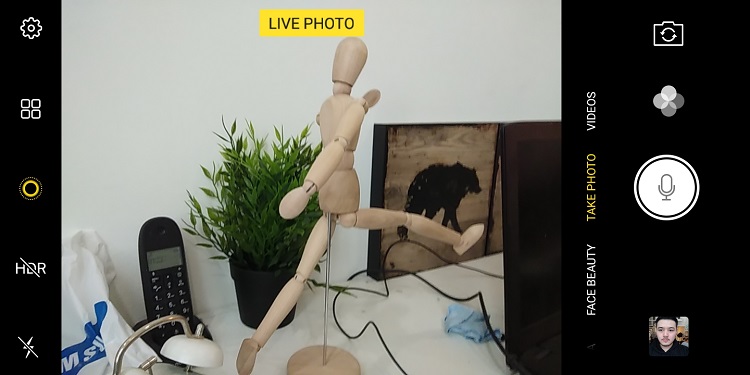 Live Photo Mode On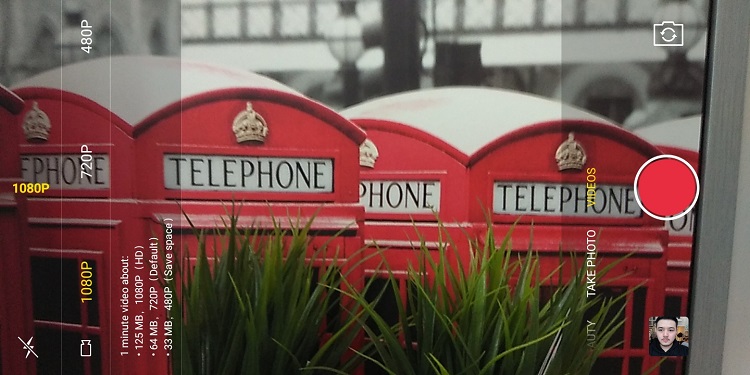 1080P Video Recording but doesn't have stabilization
Performance - Still Smooth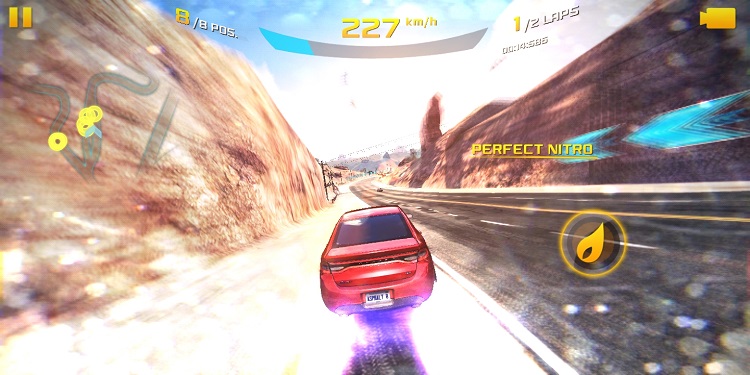 With a Snapdragon 450 powering the Vivo V7 Plus, users may doubt the performance but so far it has been pretty smooth for daily tasks despite Vivo's heavy android Skin. Multitasking is handled well and we didn't notice any major stuttering in animation. The fingerprint sensor is pretty quick at authentication. Playing a demanding graphic game like Asphalt 8: Airborne still feels smooth as it doesn't require much power to run on an HD display. Other benchmarks like AnTuTu and Epic Citadel are pretty average, placing it around most other midrange devices.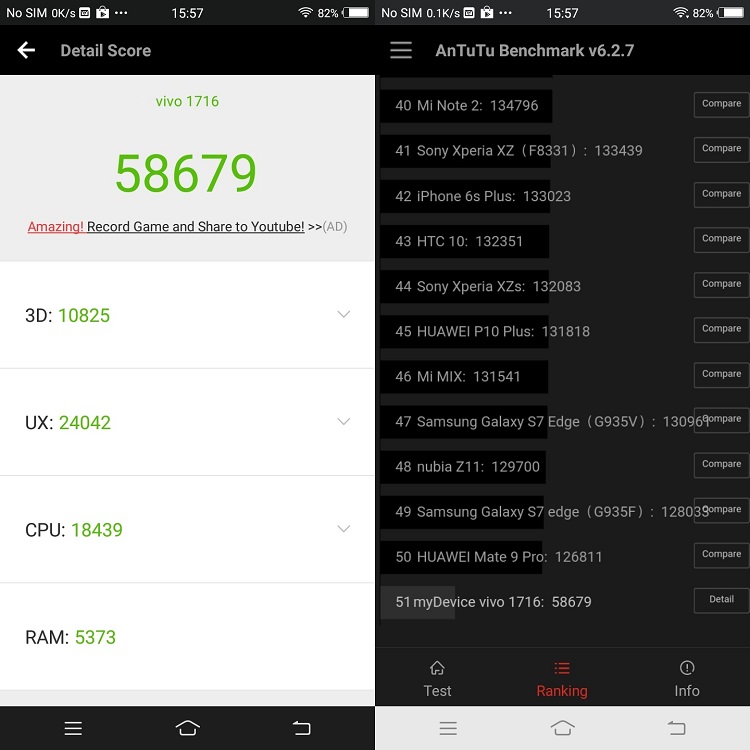 AnTuTu Score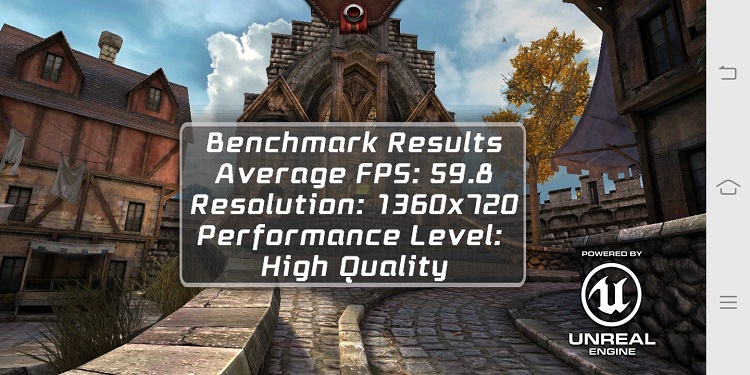 Epic Citadel Score
The phone doesn't really get warm after playing games for more than 10 mins due to the lower processing speed from the Snapdragon 450. The 5.99 Inch HD FullView display enhanced the viewing experience when it comes to playing games. It also handles movies well despite only having a HD display. Video quality looks sharp enough but you'll still get black bars on the side on third-party apps like Youtube or Facebook. Audio quality is pretty average in terms of sound clarity. Volume is loud but lacks bass.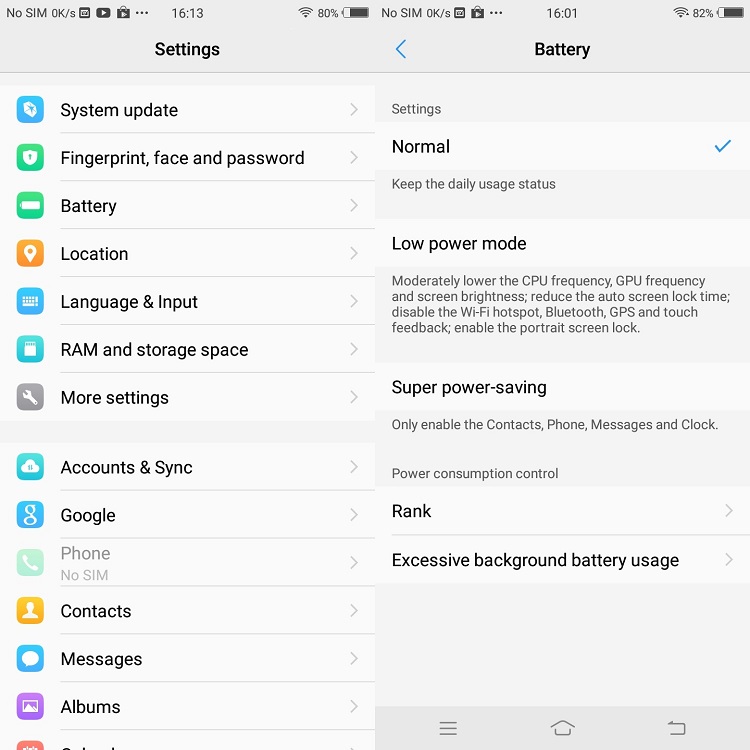 No battery chart can be found in Vivo V7 Plus
The Vivo V7 Plus has a non-removable 3255mAh battery which easily goes a full day on a single charge. No fast charging is supported but it should be fine as not much power is required for the lower-end processor and lower screen resolution.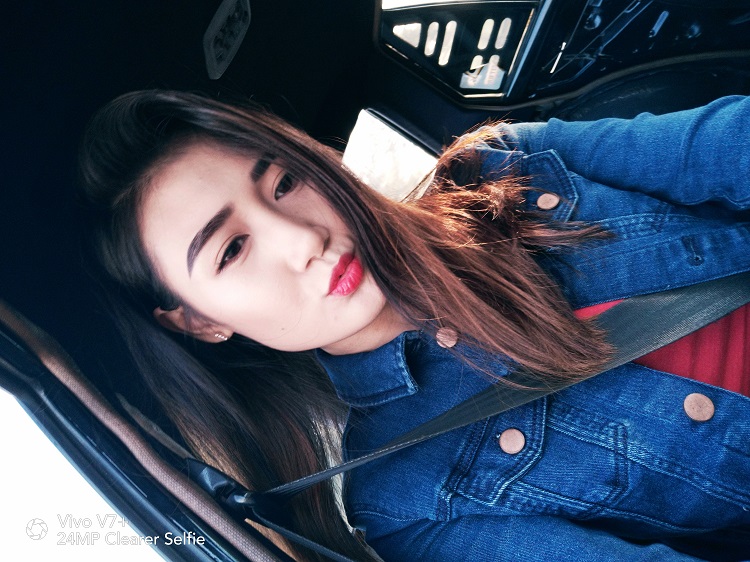 As for the camera performance, this phone also focuses on the selfie camera rather than the rear camera. Image quality may look bad when you're taking a selfie, but it is due to the lower resolution screen. Seeing the image from a PC, images turn out to be sharp and have a similar skin tone to the iPhone when taking a selfie with the 24MP camera. The Portrait Bokeh Mode makes the subject pops by a bit but not as much like the V5 Plus with Wide Aperture Control. It also supports basic EIS (Electronic Image Stabilization), so taking a sharp selfie is much easier to achieve too.
The Beauty Mode does work very well as it smoothes out your image without making it look fake. As for the rear camera, the 16MP isn't as good as the front. Clarity and sharpness aren't as good as the front due to the lower resolution. The lack of any kind of image stabilization may be its weak point so the image gets blurred easily. Autofocus on both front and rear are quick but isn't as snappy, it takes around 1 second for it to focus.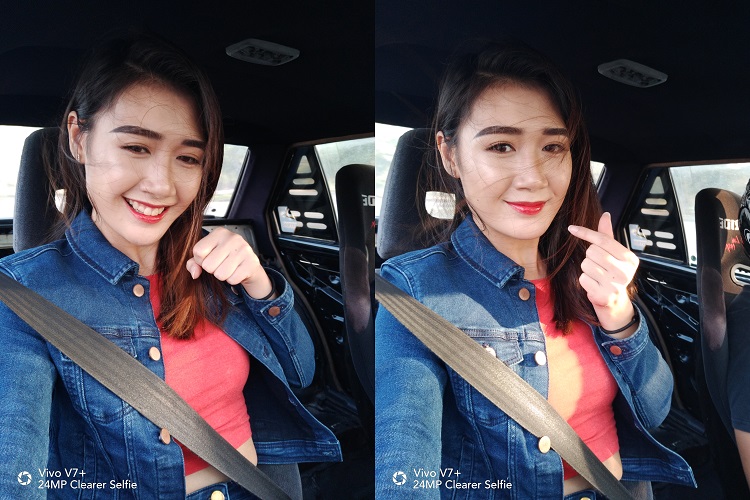 Outdoor - Normal Mode Selfie in a drifting Car Unedited

Portrait Bokeh Mode Selfie

Lowlight Selfie - With and without front filling light

Rear Camera - Almost freeze the water

Rear Camera - Well Balanced Color

Panorama
Conclusion - Great Selfie Camera with FullView Display Experience
The Vivo V7 Plus comes with an RRP (recommended retail price) of RM1499 in Malaysia. It may be somewhat more expensive than other similar smartphones, but the 24MP camera selfie image quality is still slightly clearer than the rest on the market. However, in contrast, the rear camera isn't nearly as good as the front camera. The FullView display is great but still required more optimization from third-party apps. Performance is slightly lower than the standard for the price, but for casual mobile gamers it is still acceptable.
For those who are looking for a true selfie camera smartphone, you should probably pick up the Vivo V5 Plus with dual selfie camera setup but it lacks a FullView display. The closest competition would be the slightly higher performance Huawei Nova 2i at a price tag of RM1299 or the Xiaomi A1 with Snapdragon 625 at a price tag of RM1099.
So what do you think? Could the high 24-megapixel selfie with FullView display make you want to get this smartphone? Let us know in the comments below, thanks for reading and stay tuned for more reviews at TechNave.com.
vivo V7 Plus Specs & Price >