Vivo Xplay 3S officially announced as world's first 2k display smartphone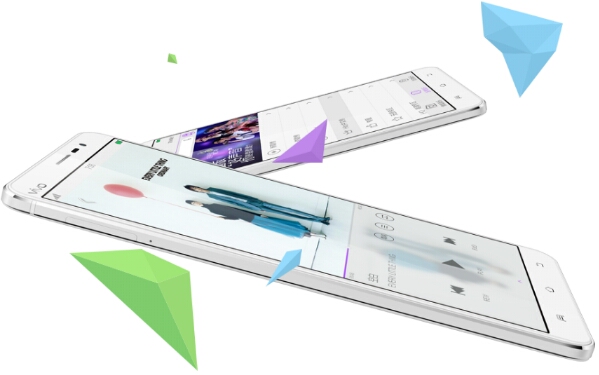 The recently announced Vivo Xplay 3S has been teasing for quite some time now but has finally come out of hiding with the world's first 2K display on a smartphone. The 6-inch screen has a massive 2560 x 1440 pixel resolution resulting in a crazy 490 ppi pixel density. The other tech specs are equally top-of-the-line and include a 2.3GHz quad-core Snapdragon 800 8974AB processor and chipset, 3GB RAM, 32GB storage, stereo speakers, DTS sound, dual-mode 4G LTE, 13MP f/1.8 aperture rear camera, 5MP front camera and fingerprint sensor. In addition, it also has a dedicated audio chip in the form of the ESS Technology ES9018 DAC and Texas Instruments OPA2604 amplifier for loud and good sounding audio.

It is 4.5mm on the tapered ends and also offers a solid 3200 mAh battery making the Vivo Xplay 3S a truly uber smartphone. So far, it will be available in January 2014 in China for an impressive 3498 yuan (RM1887). No specific Malaysia release dates were available but it should go global soon after. Hopefully it will reach Malaysia with the price tag not changed that much where it would definitely make a big bang. For now check our local sellers like those on MobileMegaMall.com for the Vivo Xplay 3S in the next few months.
[Source]