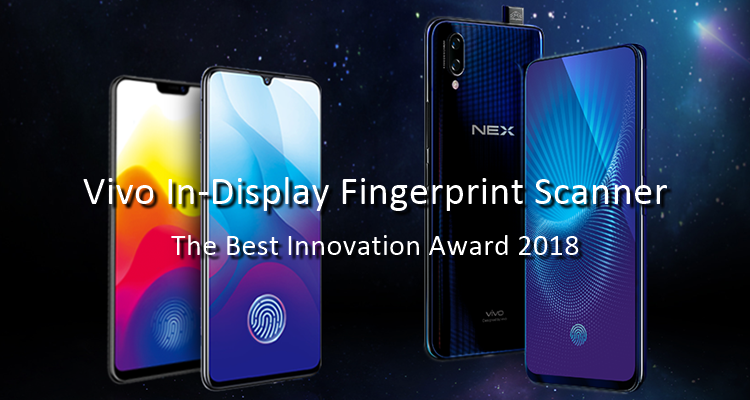 2018 has been quite an interesting year so far, as a few smartphone brands have been coming out with some new innovations (and Apple isn't one of them). One of the newest innovations would be the in-display fingerprint scanner which vivo did, this led the company to receive The Best Innovation Award 2018 from Android Authority.
Coming from the Best of Android 2018, the media commented that "Vivo remains the biggest proponent of the Android in-display fingerprint sensors technology". Kind of a big deal as Android Authority is one of the top-tiers international tech media in the world. To give you a brief history of the technology, it all started as a demo feature last year and it made its debut on the X20 Plus UD, followed by the X21 UD, vivo NEX and even made its way to the mid-range tier device, the V11.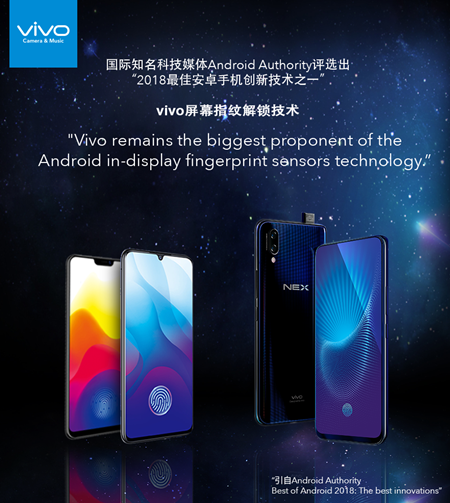 We have to admit, we never thought that the in-display fingerprint sensor would come from vivo but they really did it. Although it's not that perfect yet, that's just the first step and it will be improved in the coming years. Stay tuned for more vivo news at TechNave.com.