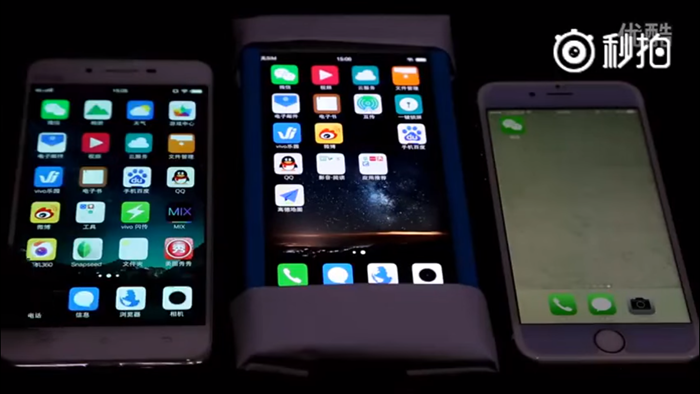 We're just one day away from Vivo revealing the Xplay 5, and it has caused quite a stir by announcing being the first in the world to feature a 6B RAM inside the hood. Vivo isn't done teasing us though, as they recently released a video showing how fast the smartphone can be by comparing it with an Apple iPhone 6s on the right and an old Xplay model on the left.
In the video, the three devices were tested by opening WeChat app at the same time to see which one is the fastest. WeChat users know how slow can the app be when opening, and the fact that the Xplay 5 opens WeChat in an instant is certainly impressive, all thanks to the powerful combination of the 6GB RAM and Snapdragon 820 processor. Aside from that, we also know the body will be dual-curved like the Samsung Galaxy S7 edge, and will feature Hi.Fi 3.0.
Stay tuned for tomorrow, as we will report the rest of the official specifications when Vivo unveils the Xplay 5 tomorrow.
[Source]