Want to stay productive? Here's how the HP Envy 13 and Spectre x360 could help!
Being stuck at home doesn't mean the world has to stand still. It's even more important now for us to stay productive and keep in touch with one another. Thankfully, we live in the era of high-speed Internet and modern computers!
Much of the things we do today are reliant on computers. In particular, laptop PCs enable us to accomplish many things remotely. Regardless of whether you are an office worker, student, or business executive, you will be able to continue to communicate, learn, and work wherever you are with a laptop. Here are 4 areas where the HP Envy 13 and Spectre x360 can be of use to you.
#1 Keeping you connected always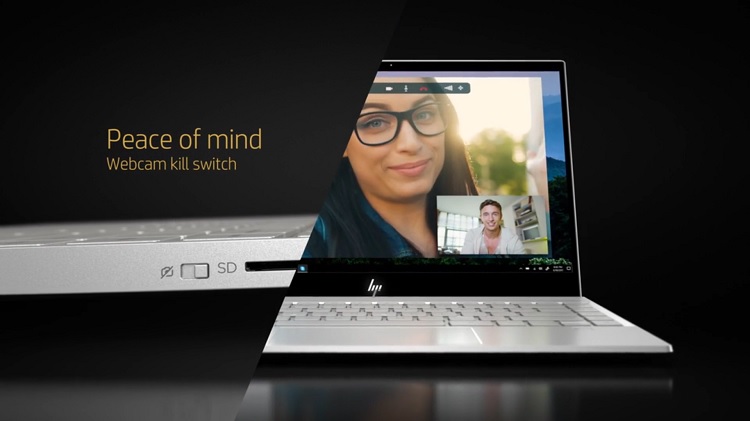 Kill switch to disable webcam
What's the best thing about computers and the internet? Communications, of course! Although this isn't anything new, one of the great things about a laptop PC is that it often comes with a built-in microphone and webcam. This means you'll be able to contact your friends, colleagues, and family wherever you are.
With the HP Wide Vision HD Camera of the Envy 13 and Spectre x360's HP TrueVision HD IR Camera, you'll be able to participate in video conferences using programs like Microsoft Teams or Slack. The webcam also comes with an integrated dual array digital microphone, ensuring that your voice will go through clearly. Thanks to this component, you won't have to buy additional accessories to have access to video calls. To ensure your privacy, there's also a kill switch to stop the webcam from recording.
#2 Teach or learn despite not having a class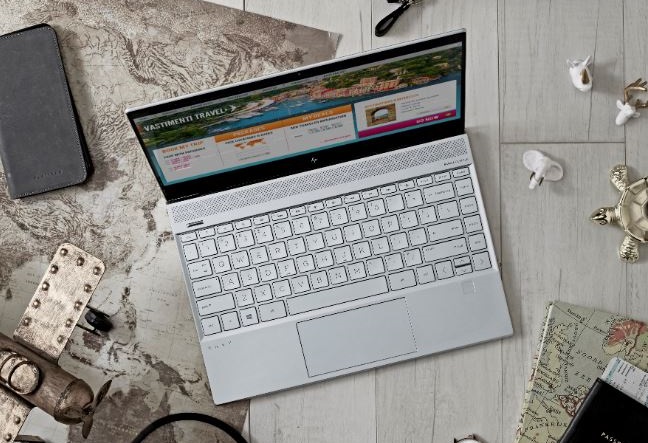 Being able to communicate also means you can use the laptop for many other things, such as learning remotely. With the use of a laptop and the use of Internet cloud services, school teachers and college lecturers can continue to hold lessons even if there's no classroom to meet in.
By using the webcam module on the HP Envy 13 and Spectre x360, you can conduct classes with video conferencing tools like Zoom and have students tune in. In addition, the Envy 13's Nvidia GeForce MX250 GPU is quite capable at video encoding. This means you can use programs like OBS Studio to record or stream both your face and laptop screen simultaneously. Students tuning in would find that it's not too different from a regular class, just that it's done remotely!
#3 Being productive no matter when or where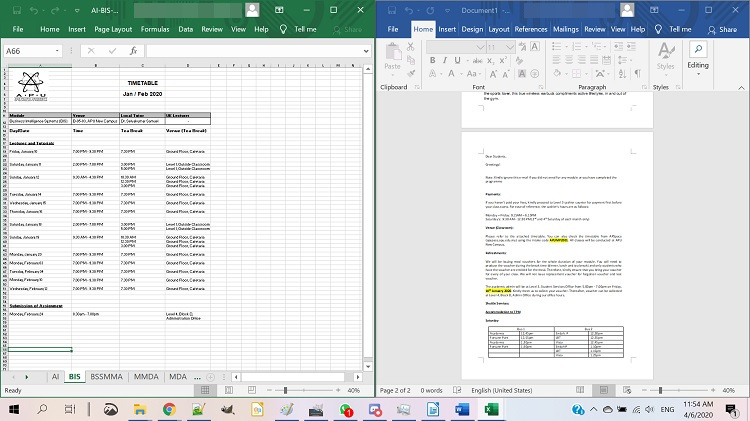 Run different productivity software side-by-side for easier multitasking
This is one area that smartphones still can't beat yet: Productivity. Having a laptop is great for both work and studies, especially if it's got good performance on top of being portable. After all, with the option of being able to move around, you'll be able to do your work whether it's in the living room or even your bedroom.
Another great thing about the HP Envy 13 and Spectre x360 is that both are on the list of devices that come with Microsoft Office Home & Student (worth RM529) pre-installed! In other words, you will be able to type documents, create spreadsheets, and use PowerPoint to cook up that proposal you were scheduled to present in your next online meeting.
Performance is not an issue here either. Both are powered by the latest 10th Gen Intel Core, up to 16GB of RAM, and up to 512GB of SSD storage. In particular, the Nvidia GeForce MX250 GPU in the Envy 13 will even be able to do photo and video editing work comfortably.
#4 Ultra-portable and borderless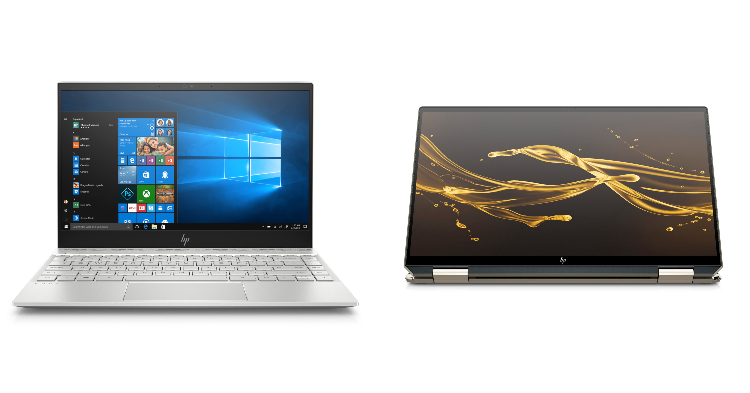 The workforce of today is full of people constantly on the go. Even if you're working remotely, you may not want to sit in the same spot for hours on end. If that's the case, having a laptop that's super light and easy to carry will make moving around easier.
With laptops like the HP Envy 13 and Spectre x360, you get ultra-portable machines that you can carry around with ease. Both laptops weigh less than 1.3kg, so you can carry them in one hand with no problems. They also come with edge-to-edge displays with minimal bezels, which allowed HP to fit 13.3-inch screens into much smaller bodies.
And those are the 4 main areas that a laptop like the HP Envy 13 and Spectre x360 could help in. For those who want a laptop with flexible form factors and a touchscreen, the Spectre x360 is the one to go for. Its screen is scratch-resistant and it even has support for a stylus. This one comes in two variants that sport either the 10th Gen Intel Core i7 or i5 CPU, with prices at RM5499 and RM6499, respectively. More details can be found on the HP Malaysia website.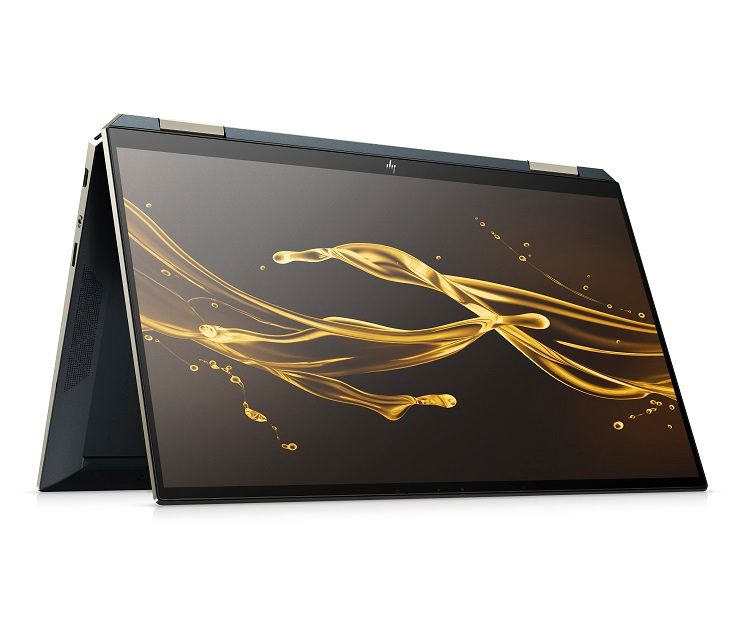 As for the HP Envy 13 for 2020, it gives you more performance for your buck. Like the Spectre x360, there are two variants to choose from with prices at RM4199 (10th Gen Intel Core i5) and RM5199 (10th Gen Intel Core i7). Those who are looking for a good productivity laptop that's relatively affordable should consider this one. You can head over to the product page for the HP Envy 13 to check out the details and specs.
The current situation is rough for many of us but with the right equipment like laptops from HP, we can stay productive, continue learning, and just keep going on. With that said, how have you been using your laptop to communicate, work, or learn during this time? Let us know of your tips and tricks on our Facebook page! And for more tech news or articles like this, continue to stay tuned to TechNave.com.
HP Envy 13 (2020) variants:
Intel Core i5-10210U, Nvidia GeForce MX250 (2GB DDR5), 8GB DDR4 RAM, 512GB NVMe SSD - RM4199
Intel Core i7-10510U, Nvidia GeForce MX250 (2GB DDR5), 16GB DDR4 RAM, 512GB NVMe SSD - RM5199
HP Spectre x360 (2020) variants:
Intel Core i5-1035G4, Intel Iris Graphics (integrated), 8GB LPDDR4 RAM, 512GB NVMe SSD - RM5499
Intel Core i7-1065G7, Intel Iris Graphics (integrated), 16GB LPDDR4 RAM, 512GB NVMe SSD - RM6499