Wash it off with the Sony Xperia Tablet Z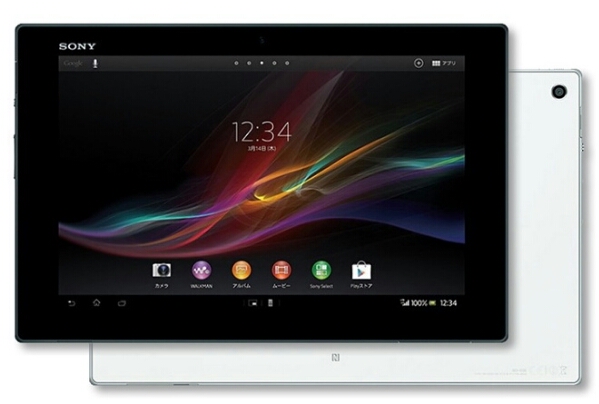 Since Sony did start this whole water-proof smartphone craze with their Sony Xperia Z, it makes sense that they'd also be the first to provide a water-proof tablet as well. The tablet in question is the Sony Xperia Tablet Z. Following the thin and OmniBalance design similar to the Sony Xperia Z, the Sony Xperia Tablet Z looks great with a flat and ultra-slim profile (at 7mm it is thinner than the Apple iPad). Tech specs for the Sony Xperia Tablet Z include:
10.1-inch display (1080p, 224ppi)
1.5GHz Quadcore Qualcomm S4 Pro processor
2GB RAM
16GB / 32GB RAM + microSD
8.1MP rear camera + 2.2MP front camera
6000 mAh battery
IP57 certification
Android 4.1.2
The IP57 certification carries with it complete water and dust resistance. So this means that you can wash it off if you spill anything on it. You can also probably drop it into a hotpot or encase it in melting chocolate just like the Sony Xperia Z. However, since it doesn't have a dedicated camera shutter button underwater usage is iffy unless you follow the usual workaround methods, which includes starting up the camera app before you take a dip and turning it off after you get out. The tablet is available from 14 June 2013 at around RM1999 for the 16GB version.
Sony Xperia Tablet Z LTE Specs & Price >