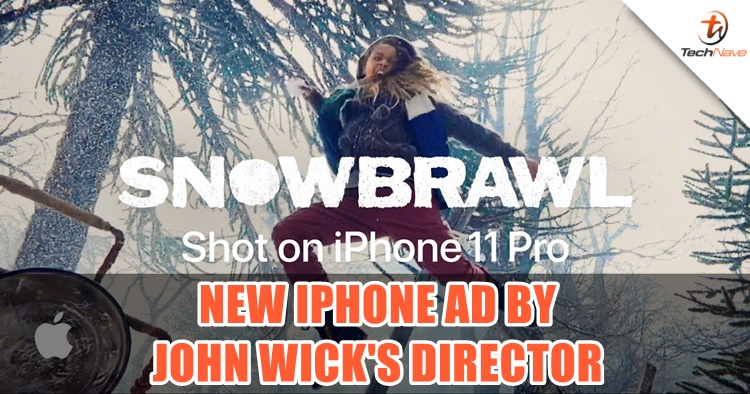 If you've seen movies like John Wick and Deadpool 2, you'll be familiar with all the impressive action scenes that happened on the big silver screen. Those scenes were shot using professional cameras and equipment and now the Director of those movies, David Leitch, is going to show you how is it going to be done using just iPhone 11 Pro with the new Apple's 'Shot on iPhone' ad.
The ad shows a bunch of action-packed kids running around in an epic snowball fight, all was filmed using just iPhone. Of course, there were also other filming equipment assisted in the filming process with a large crew as well, so don't think you can do all this with yourself and an iPhone you own. Check out this Behind the Scenes video before you watch the video!
As you can see from the video, Leitch fully expressed his creativity by using natural lighting and different angles to shoot the high-quality 4K/60p footage. The making of the video struck me as a brilliant work knowing it was done by using just iPhone 11 Pro. This proved the device does have great video-recording quality and deserved to be crowned as the best in the earlier DxOMark report.
Leitch also mentioned that the light and small iPhone 11 Pro makes some of the scenes easier to be filmed than using big cameras. You can see one of the ways like mounting a camera onto one of the props to film from its unique angle from the Behind the Scenes video. Now, you may enjoy the masterpiece titled as Snowbrawl!
When it comes to Shot on iPhone ads, Apple has always tried to make the pictures or videos as stunning as possible so that their publicity stunt doesn't come back with nothing. This is a really good idea for an ad by looking for a famous filmmaker to collaborate with.
Let us know your opinion about this iPhone ad on our Facebook page! For more tech news, stay tuned on TechNave.com.