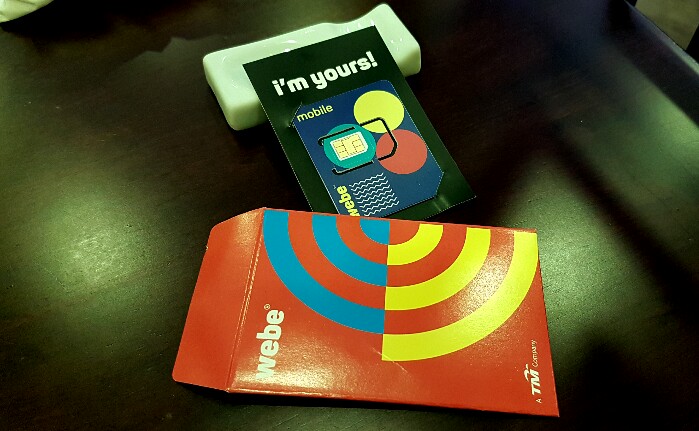 Webe digital is one of Malaysia's first 'unlimited' mobile Internet and voice plans available featuring unlimited data, SMS and calls for a conditional price of just RM79 (after discounts). Does it live up to the hype?
Is it really unlimited and below RM100 a month?
The short answer to that is Yes... but with conditions. For the long answer, read on.
To get the RM79 a month (actually RM85 with 6% GST) price you have to have a Webe certified phone (yes, they know what phone you're using) and you have to be a P1/TM user or else you pay RM199 a month. There is an RM100 one time registration fee (which you'll get back in your first payment) for Malaysians and RM300 for non-Malaysians but there is no contract. (currently, webe digital are waiving those 2 pre-conditions for a limited time, rumoured to be ending on 31 December 2016).
According to Webe themselves, Internet, SMS and Calls are all unlimited. There are no quotas or caps or throttling. The only limitation is that it is for individual use only, so you can't turn your phone into a hotspot (yes, they can tell if you're doing that too) or use the Webe SIM in a Mifi. If you insist, you'll be charged extra for it (RM6 per hour).
"Wait… didn't they say you could get it as low as RM49?"
Webe's solution to blocking sharing is to lower the price of extra lines which you can see in the breakdown below:
First line ~ RM79

2nd line ~ RM69

3rd line ~ RM59

4th and 5th line ~ RM49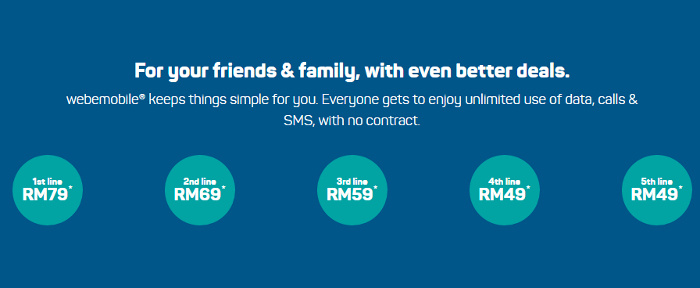 So you can get unlimited data for as low as RM49 (technically) but only if you pay a total sum of RM256 (RM79 + RM69 + RM59 + RM49) for 4 separate lines. You can get a 5th line for another RM49.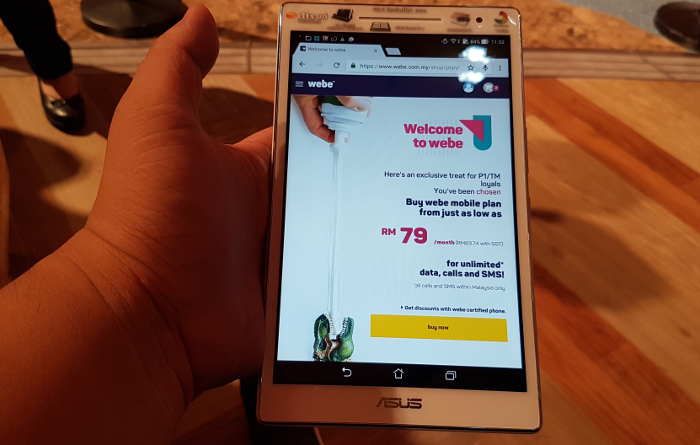 Everything is online, even the signup process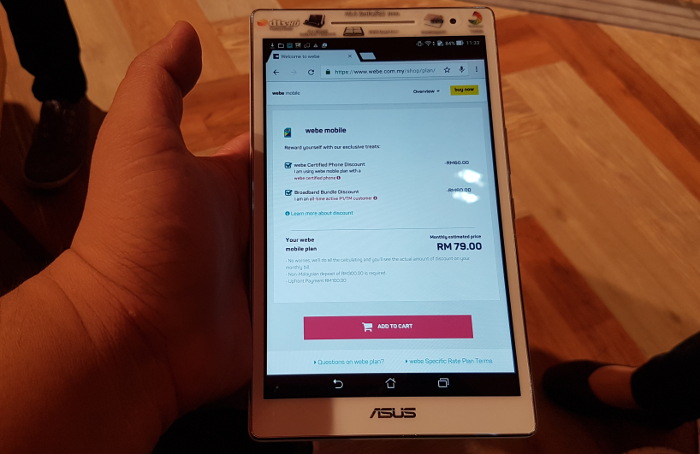 Here are the discounts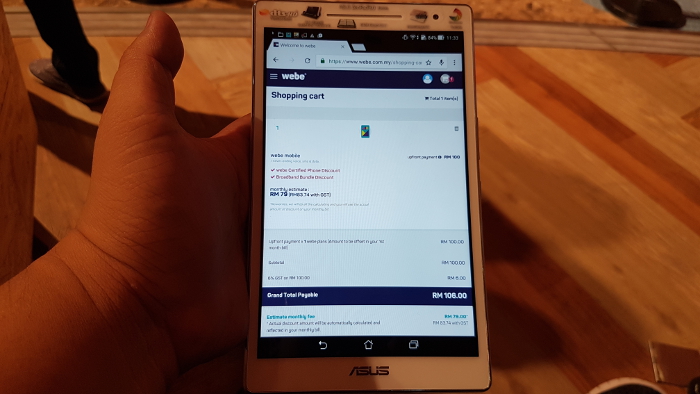 Total amount of initial payments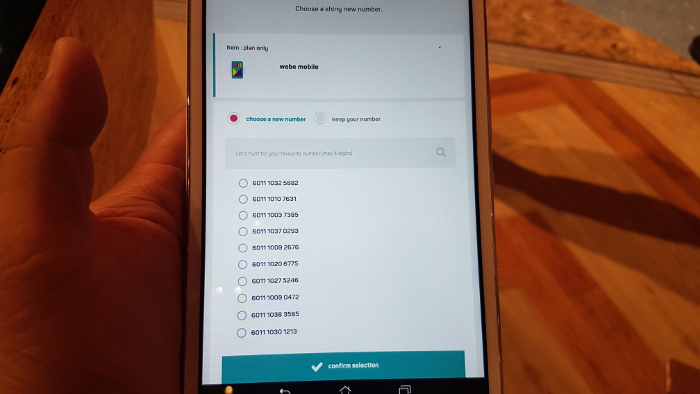 Choose a shiny new number or keep your old one (migrate)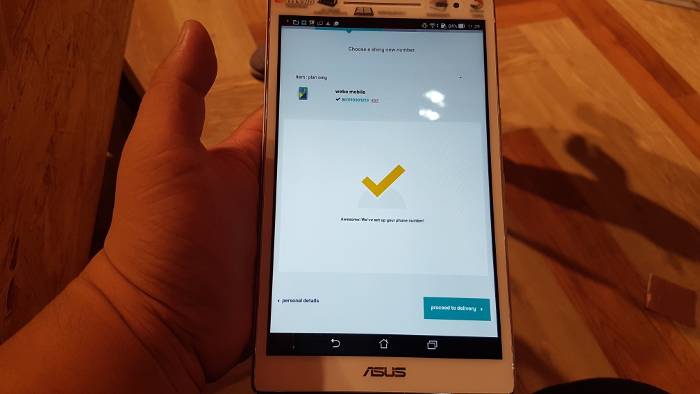 Registration takes less than 15 minutes
Signup and registration are all online as well as customer care and after services. In a show of efficiency, our webe SIM card arrived by courier within an hour later (during the launch event itself).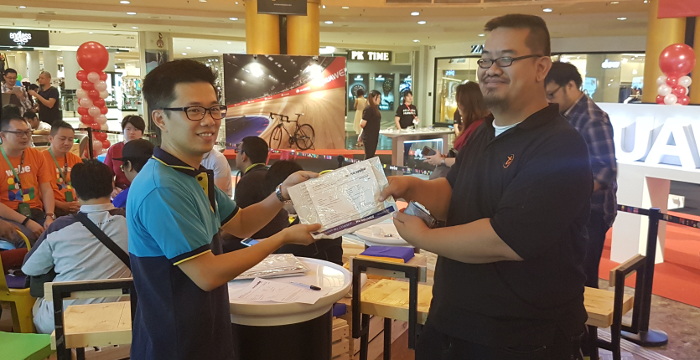 Delivery of your Webe SIM card is within the hour
How fast does it perform now?
In our previous comparison test we recorded speeds going as high as 50Mbps for downloads and 9Mbps for uploads but after a couple of weeks of testing the speed has steadied to around 8Mbps downloads and 3Mbps uploads. There are spikes up to 11Mbps downloads sometimes but we haven't seen the same speeds of 20 to 50Mbps as before.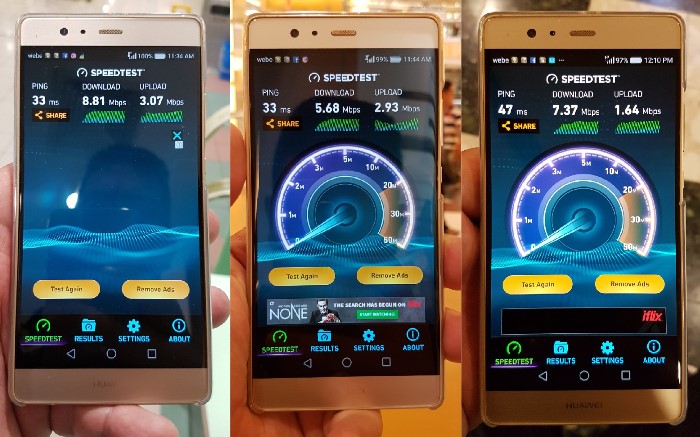 The Huawei P9 Plus is one of those phones which are webe certified
For the most part, this is enough to stream 1080p video on YouTube and listen to streaming music but Webe speeds also go down to about 1.4Mbps to 4Mbps for downloads and about 1Mbps and below for uploads. We have also gotten below 1Mbps speeds for downloads before as well, leading to buffering for any form of streaming. Coverage is quite widespread for 3G and not so much for 4G but you can check out your location at the site by yourself.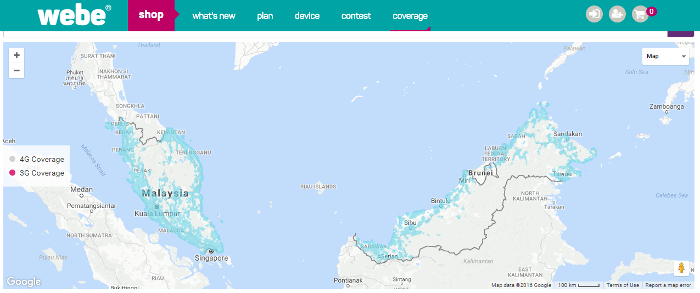 3G coverage for Webe digital in Malaysia is quite widespread
Does it work anywhere? Even outside of Malaysia?
Quite a few people have commented on the fact that the 850MHz FDD-LTE channel band that Webe is running on has better penetration and spread than other bands. For the most part, this is true as we got pretty good speeds in the basement car park while other mobile telcos simply went to 'E' or disconnected completely. This isn't to say that there aren't dead zones as we have found such areas where no connectivity is available for Webe or any other mobile telco.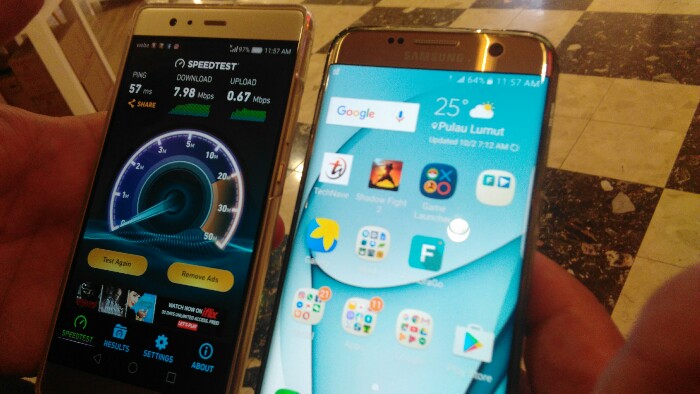 In some cases, Webe works even in locations where others don't
Roaming is also relatively painless and you get the same unlimited everything, but the connection relies on the supported partner of the country you are roaming in. This means if the partner's network isn't good, you won't get good roaming performance as you can see in our recent trip to Singapore with Webe.
Conclusion - Is Webe for everyone? Probably not… but maybe... for the future?
Overall, we really like the simplicity that the one-size-fits-all philosophy Webe's RM79 a month unlimited mobile Internet plan offers. However, not everyone needs unlimited amounts of mobile Internet and even then most 4G LTE mobile Internet providers offer speeds upwards of 20Mbps. Granted, Webe is steadier, more stable and works in more areas of Malaysia but you won't be able to download as fast as certain other 4G LTE mobile Internet providers or use it to share with other devices. We know Webe have done this to stop people from leeching off the network but there are many single users with multiple devices (phone + tablet + notebook computer).
The only users who actually need such an unlimited plan are those who find their quotas being used up halfway through the month despite paying more than RM100 every month. For these users, the RM79 per month Webe would be great if not for the fact that you will have to wait longer for your downloads. So, good for streaming and gaming but bad for downloads. And if you have multiple devices the extra lines still amount to more than RM100 a month.
Recent updates from Webe reveal that these speeds could improve dramatically next year in 2017. Currently, the network delivers an estimated maximum download speed of 110 Mbps but in Q1 2017 a second 2300Mhz TDD-LTE channel will be added on (via the 2CC CA method) for an estimated maximum download speed of 165Mbps. This speed will increase by up to 300Mbps via the 3CC CA method by the end of 2017. Webe customers should see these improvements next year, starting from the major city centers.
Quite a lot of heavy data users like myself who only watch YouTube periodically, use social media or the Internet for mostly work or to chat with peers don't actually need more than 1.5GB to 2GB of data a month. It is nice to have the option of nearly unlimited everything for below RM80 a month though but no, Webe is not for everyone. If you already have a mobile Internet plan that works for you, is below RM79 and gives you the coverage you need, you are probably not going to switch to Webe.
However, for that certain special mobile only user that stays connected endlessly, it might be just the right fit, so for those users go check out their site for more details. TM have indicated that the RM79 price tag is only being offered for a limited time only so for those who can wait for faster speeds, perhaps now is the time to sign up with Webe. Once speeds increase next year we fully expect the price to increase as well.