What is the reason behind "Remove China Apps" being so popular on Google's Play Store?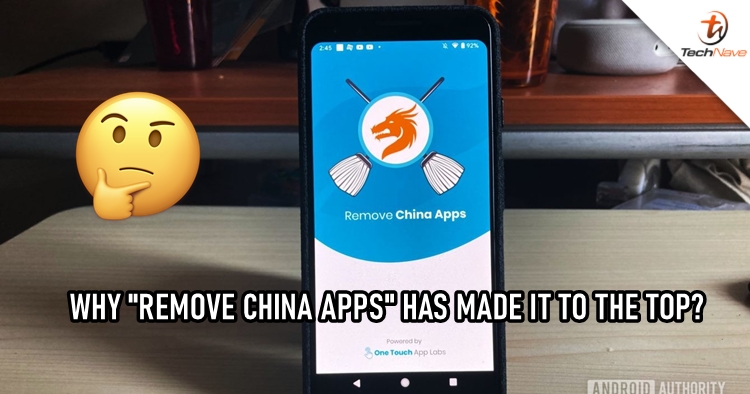 Does the country of origin of an app that you're using matter? These days, the apps that you're using are made by the genius from all over the world and they're pretty harmless to use. However, there are also some apps that would steal your private information and use it for who knows what. Therefore, we still need to be cautious when come across certain suspicious apps. Recently, an app called Remove China Apps has suddenly made it to the top of India's Google Play Store, claiming that it helps users to remove apps made by China.
The app, Remove China Apps, is developed by an Indian startup named OneTouch AppLabs and it already has over 1 million downloads in just two weeks after debut. According to its description, the app helps to identify the apps that are made in China based on market research, and it does not guarantee the accuracy of the information. To remove the apps suggested by it, users will have to decide themselves as it won't automatically delete the apps after scanning.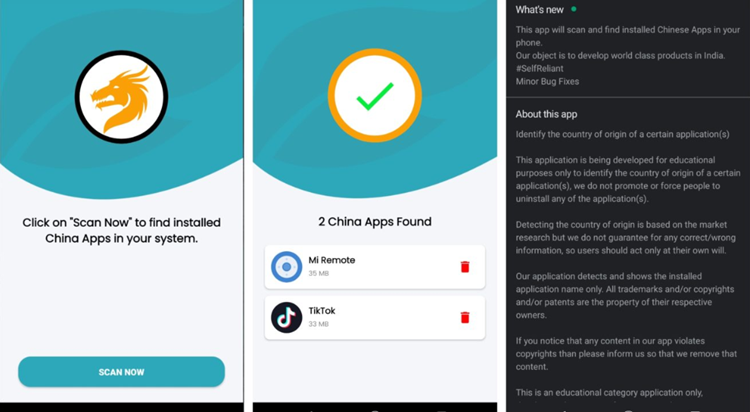 While using it, the app was able to detect apps like Xiaomi's Mi Remote app and TikTok as China-based apps, but couldn't identify the PUBG Mobile as one (game developed by Tencent). Therefore, it isn't that accurate after all. It is unsure why the Indian users are so keen to remove the apps made by Chinese developers, as TikTok has almost 120 million active users in India.
Let us know what you think about the Remove China Apps on our Facebook page. Stay tuned to TechNave.com for more interesting tech news.