WhatsApp is working on a 24-hours disappearing messages feature!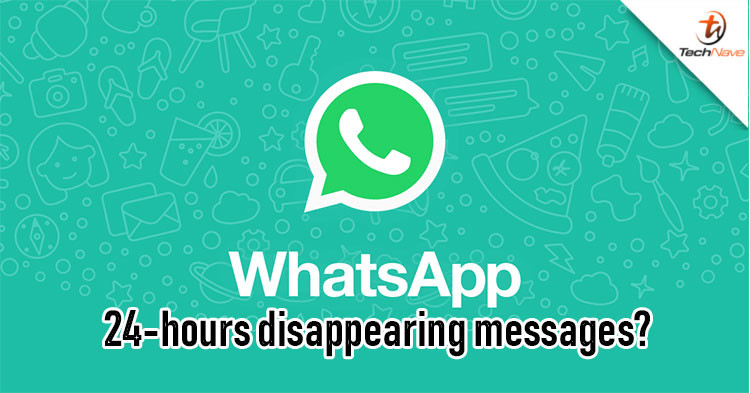 WhatsApp has got into a few troubles lately and one of it will be the absurdity of WhatsApp privacy. Although we notice that a lot of users have been moving to other alternative messaging apps, it still remains its popularity and it still continues to introduce and improve on their features. Today, the developer is working on the improvement of its disappearing message feature.
According to the source, WhatsApp is now currently working on a 24-hour disappearing option for its self-destruction message feature. This feature was introduced last year which has only one option, the messages will vanish after 7 days. This makes no difference as the messages still will stay on for 7 days before disappearing.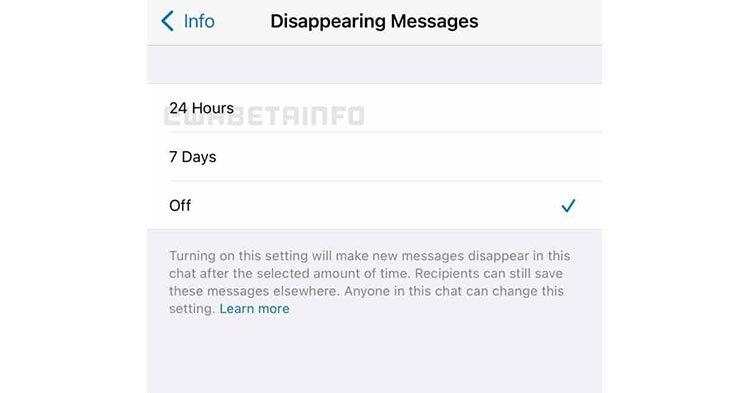 Self-Destruction Messages Options
With the new improvement, a 24-hour disappearing option will be added in so the user has the option to choose for it and make more sense now. Currently we are still unsure will the feature be available for both iOS and Android as we only got the screenshot on an iOS phone. Besides, there will be another feature which is focusing on the disappearing of photos and videos as well.
With that said, WhatsApp is really trying to work on its improvement on the messaging app, but will this feature be practical and put on good use? I guess we will need to see after it rolls out. So stay tuned for more tech news updates on TechNave.com.