WhatsApp new Reaction feature and Speeding Audio Messages feature is launching soon!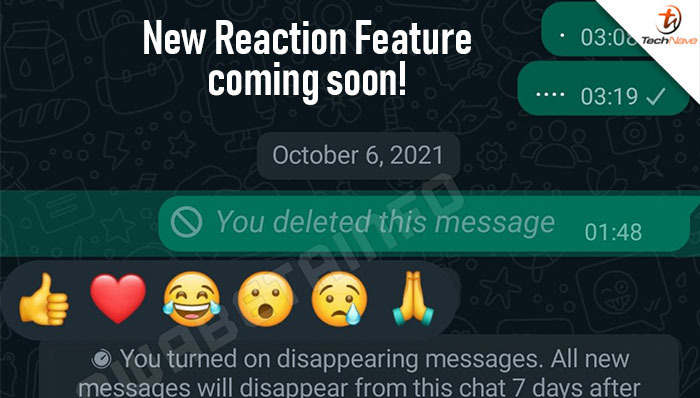 WhatsApp has been constantly working on new features recently and one of them is the new Reaction feature. The team has been working on this new feature for months now, although the reports shows the app is still trying to make improvements for this new feature, it seems the launch of this feature is near.

According to WABetainfo, the reaction feature will be available for both individual and group chats. Everyone will be able to see whoever reacted to a message by viewing the reaction info tab. Just like on the screenshot, there will be two different tabs for "ALL" and a specific emoji. Currently the emojis are limited to only six emojis such as "Like," "Love," "Laugh," "Surprised," "Sad," and "Thanks."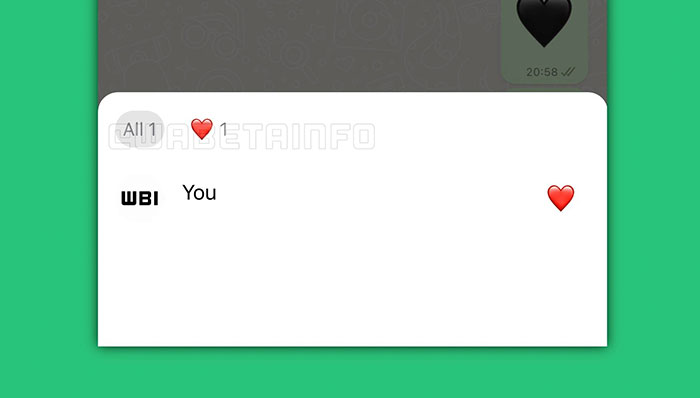 For now, WABetaInfo mentioned it is still under development and there isn't any clear info on the release date yet for this feature but there is another feature from WhatsApp that will be available soon which is the ability to play audio messages at different speeds just like the one on voice messages. The difference between audio message and voice message are the ones that are being forwarded as voice notes which for now, doesn't have any button to speed up the playback speed.
As of now, there's still no official confirmation on the official release dates for both new features, So do keep an eye for the upcoming news and stay tuned for more tech news updates on TechNave.com