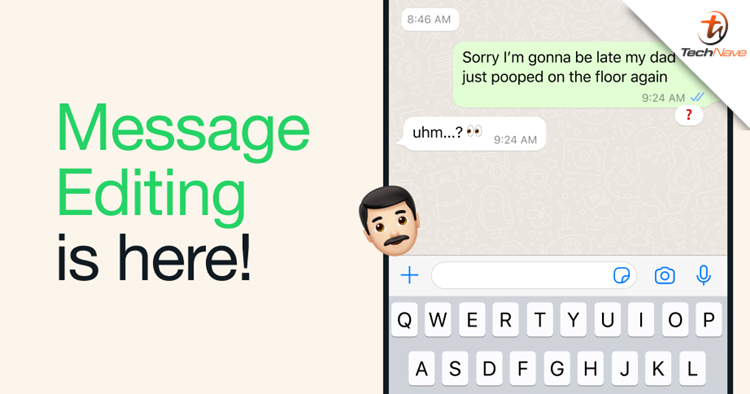 The update is finally here. Mark Zuckerberg has just announced that you can now edit your WhatsApp messages if there's a typo or mistake in your sentence. However, you can only do so for up to 15 minutes after.
What this mean is that, right after you have sent your message to the recipient, you will only have 15 minutes to edit it. The Edit feature won't be enabled after you passed that time limit so do keep that in mind. According to the WhatsApp team, this feature has started rolling out to users globally and will be available to everyone in the coming weeks.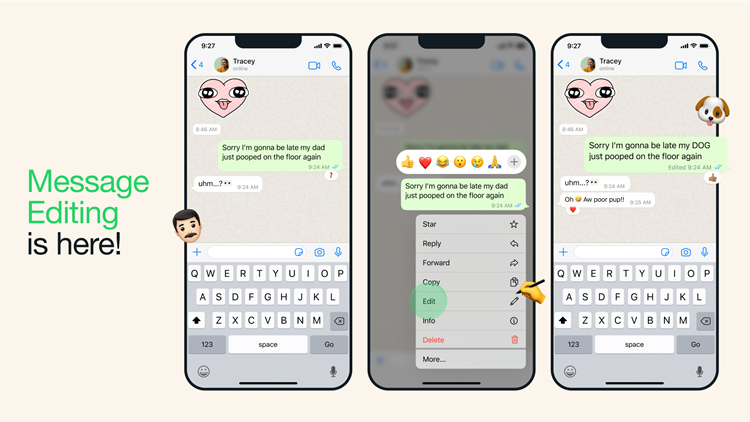 The new Edit button will appear just below the Copy when you press hold on a message. Edited messages will display 'edited' alongside them, so those you're messaging are aware of the correction without showing edit history. As with all personal messages, media and calls, your messages and the edits you make are protected by end-to-end encryption.
At the moment, the new WhatsApp update has yet to appear so we just have to sit and wait. After you have updated it to the latest version, you're all good to go to use the new Edit feature.