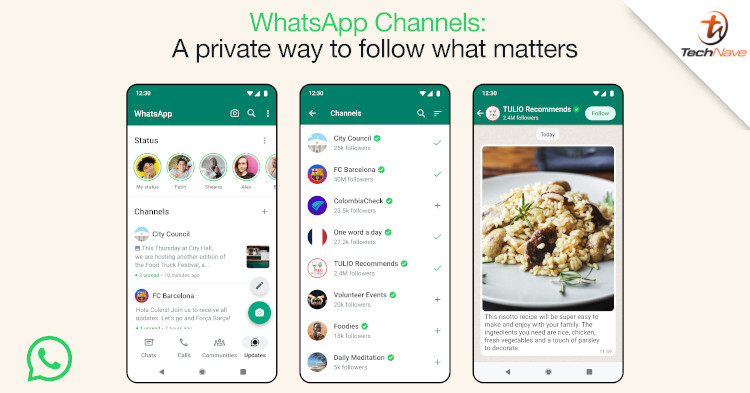 Sometimes, WhatsApp makes you wonder if it's trying to be another app that does everything. The developers have added all sorts of features over the months. And the next one to be rolled out is one called Channels.
Channels is a feature that will be rolled out to selected countries soon. Specifically, it'll be available first in Singapore and Columbia for WhatsApp on Android, iOS, and Desktop. Of course, the feature is expected to be released to all WhatsApp users in the future.
So, what is this feature all about? It's a one-way broadcast tool for individuals, groups, or companies to send content to WhatsApp users who choose to follow them. In a way, it's similar to how Twitter works. But it offers a strong level of privacy, as follower details like phone numbers or profile pictures won't be revealed to the channels. You can find out more from this WhatsApp blog post.
With that said, will you use WhatsApp's Channels? Or would you prefer to stick to Twitter and Facebook? Let us know in the comments below, and stay tuned to TechNave for more news like this.