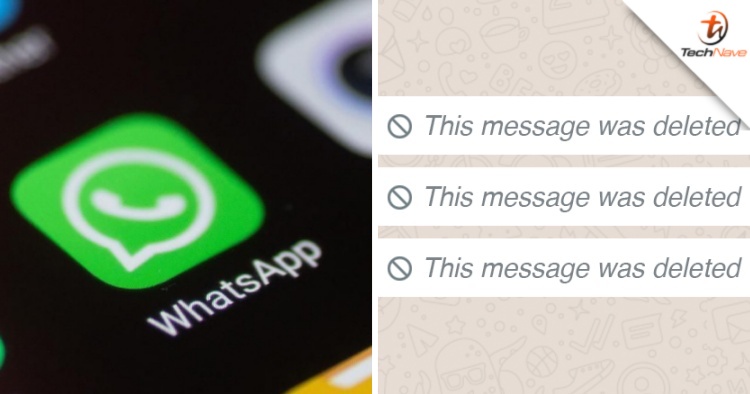 Popular messaging platform WhatsApp today announced an update to the app that would allow users to delete messages a little over two days after it was sent. Previously, the option to delete a sent message is only within an hour after it was sent.
Ironically shared by the Meta-owned company on Twitter, WhatsApp said that the option is definitely useful for those that are rethinking the message that's already sent. There is a caveat though to the new feature as all recipients must be updated to the most recent version of WhatsApp for it to actually work.
Furthermore, you won't actually get a notification from WhatsApp if the message wasn't deleted on other recipients, so you just have to take a leap of faith, I guess? In case you're not familiar on how to delete sent messages on the app, all you have to do is to tap and hold on the message that you want to be removed, click 'Delete' and select 'Delete for everyone'.
So, what do you guys think of this new update by WhatsApp? Share your thoughts with us in the comments below and stay tuned to TechNave for more trending tech news.