Why is now a great time to get yourself a Samsung Galaxy Watch4 series now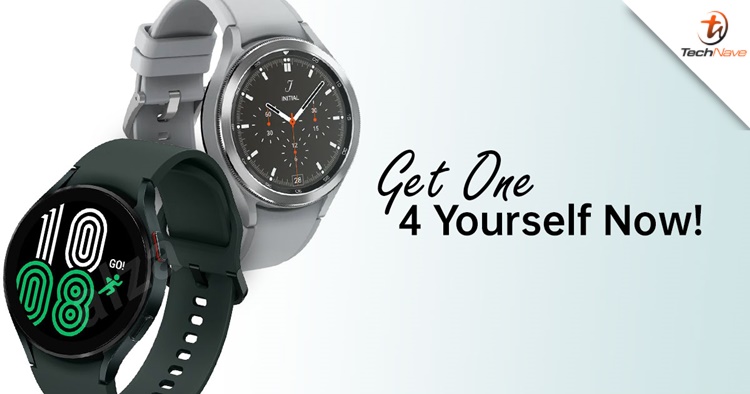 Now, more than ever, it is important that we look after our mental and physical health. You may be finding some ways to keep your health in check, but what should you get? A treadmill? A set of gym equipment? What about a more convenient and powerful device? A smartwatch like the new Samsung Galaxy Watch4 series.
The latest Galaxy Watch4 series comes equipped with new upgrades such as having a bigger memory, a new Wear OS powered by Samsung and much more. If you have been thinking of getting one and would like an opinion about the smartwatch, you have come to the right place. Here's why this is a great time to get yourself a smartwatch from the Samsung Galaxy Watch4 series now.
Watch4 Your Health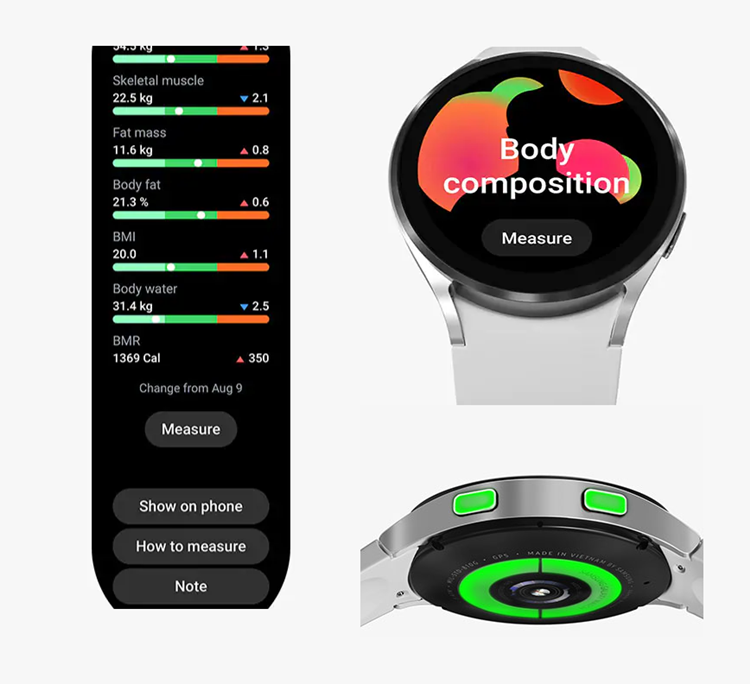 BIA technology for Body Composition reading
At its core, all the smartwatches like the Galaxy Watch4 series are designed to encourage a healthy lifestyle. Its predecessor does the same thing, but the Galaxy Watch4 series has a brand new BioActive Sensor that delivers advanced health tracking. How advance are we talking about? Get this - it can now measure your body composition, including your body fat percentage, skeletal muscle, and body water! Also, wearing your Galaxy Watch4 while you sleep and when paired with a compatible smartphone, it is able to detect the sounds of your snores! Not forgetting, the Galaxy Watch4 devices are also able to measure your blood oxygen level during your sleep!
With BioActive Sensor at your wrist, you will get a more holistic picture of your health and decide how to better live a healthier lifestyle. You can choose a wide range of fitness routines and over 90 workout modes to track your progress accurately. If you also happen to have a Samsung Smart TV at home, you could even do more. By pairing your watch with the TV, you can select training programmes and monitor your heart rate and calories burned in real-time on the screen.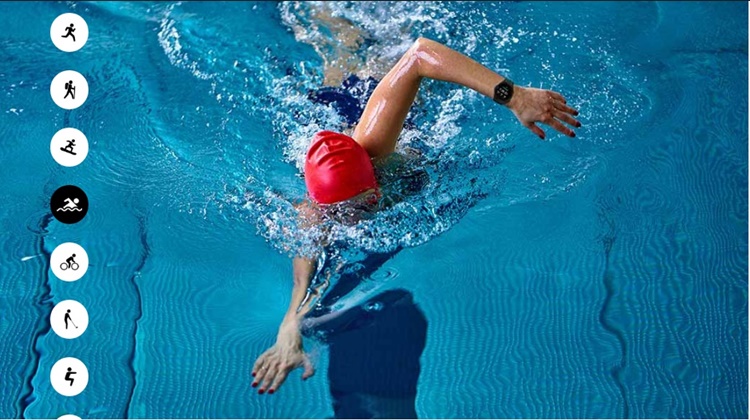 95 types of workouts to choose from!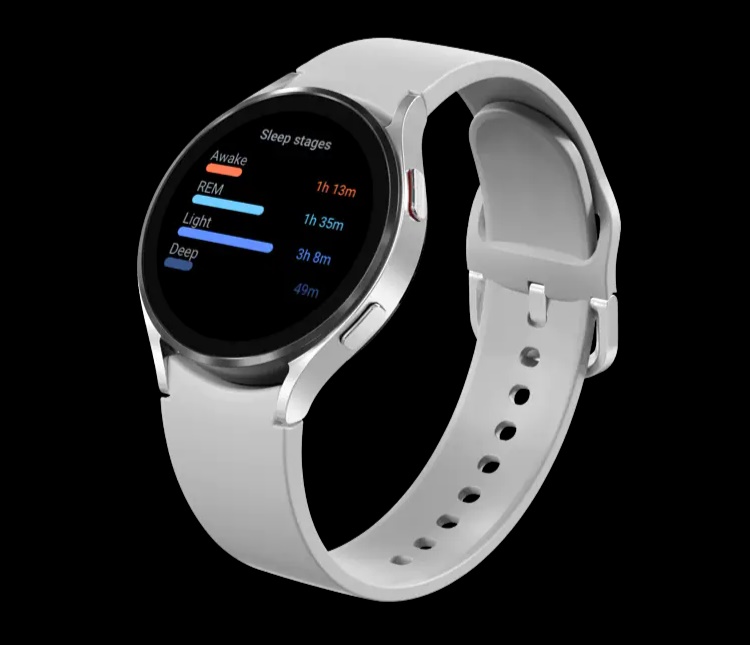 Manage your sleep schedule with the Galaxy Watch4 series sleep management feature
Of course, it's also important to get sufficient good sleep after a day's work so Samsung has built-in advanced sleep monitoring. As aforementioned, you can check out your Sleep Scores alongside a new snoring detector and blood oxygen level tracker that detects and monitors your blood saturation when sleeping. Plus, you can also arrange a group challenge with your friends and family to reach a shared fitness goal just for fun!
Make Your Life More Convenient
In case you missed it, the new Galaxy Watch4 series comes with a new One UI Watch that was introduced back at the end of June. One UI is an ecosystem based on the new Wear OS Powered by Samsung, in collaboration with Google which allows you to install selected apps automatically on the Samsung smartwatch if the smartphone has the same app. Meaning, not only will you get to enjoy the pre-existing Samsung apps like Samsung Pay and SmartThings but also have access to Google services!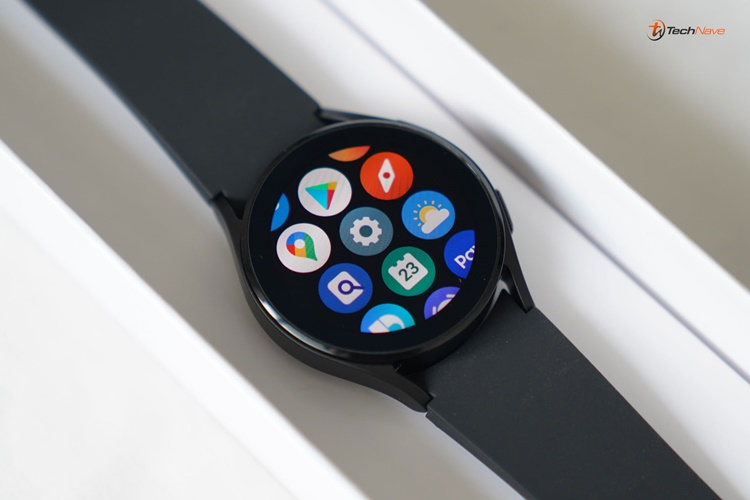 Clean and minimalistic interface and design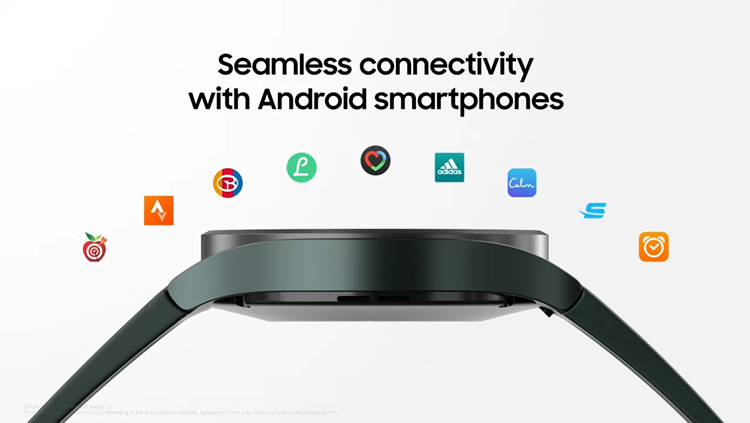 In other words, any other app or settings on your phone should appear on the Galaxy Watch4 series too. This includes Strava, Adidas Running, Calm, Spotify, YouTube Music, and Google Maps! That being said, you can also seamlessly auto-sync the settings and apps between your smartphone and smartwatch. Another device you can easily connect to is the new Galaxy Buds2.
One UI Watch makes sure that you can navigate through the smartwatch without much trouble. Thanks to the simple interface, you can get incoming notifications efficiently. You may also play around with the features and settings that offer a wide range of easy-to-use controls, such as Bixby and Gesture Controls via the smartwatch's rotating bezel for Watch4 Classic, and touch bezel for Watch4 bezel.
Look Your Best with Style

A wide variety of bands and straps to choose from!
Last but not least, Samsung didn't compromise the design from all the aforementioned features. There are two Galaxy Watch4 variants to suit your lifestyle - if you want a modern and minimalist look, you should choose the Galaxy Watch4 whereas the Galaxy Watch4 Classic offers a more premium style with the rotating bezel.
As always, you can switch out the straps or bands and go for the more eye-catching Hybrid Leather Band or Sport Band. From high-quality material to sweat-resistant straps, Samsung has a wide variety of them that fits everyone's needs. Let's also not forget that you can customise your watch face to fit your personality!

Personalise your watch face!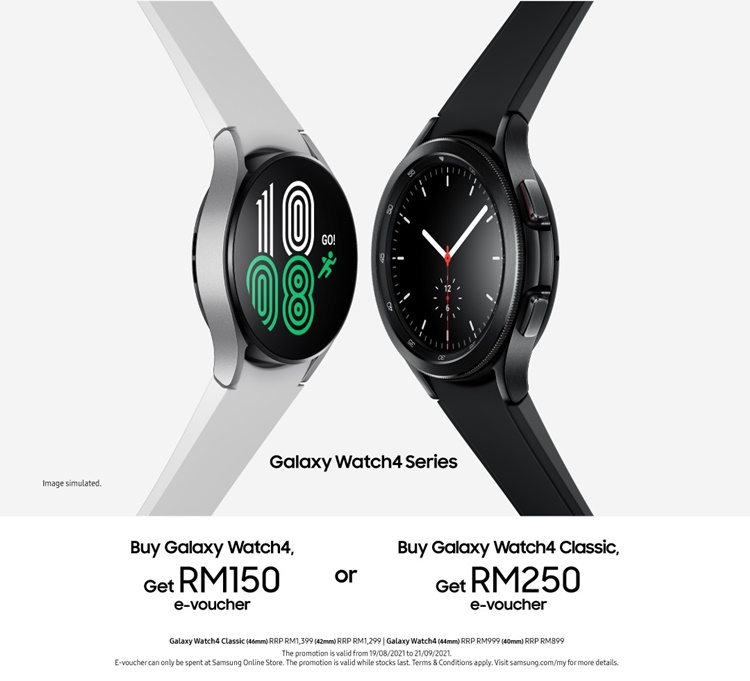 Before we end, we thought you should know some more details of the Galaxy Watch4 series. There are two variants for both the Galaxy Watch4 and Galaxy Watch4 Classic based on size. The pre-order is ongoing until 21 September 2021, and you'll get a free e-voucher worth up to RM250 by getting either one of them! You can refer to the details below:
Galaxy Watch4 Classic 46mm (Bluetooth)
RM1399
Black
Silver
- Samsung Online Store e-voucher worth RM250
Galaxy Watch4 Classic 42mm (Bluetooth)
RM1299
Black
Silver
- Samsung Online Store e-voucher worth RM250
Galaxy Watch4 44mm (Bluetooth)
RM999
Black
Green
Silver
- Samsung Online Store e-voucher worth RM150
Galaxy Watch4 40mm (Bluetooth)
RM899
Black
Pink Gold
Silver
- Samsung Online Store e-voucher worth RM150
So, what do you think of the Galaxy Watch4 series? Are you convinced? If you are, you can head over to the official Samsung Malaysia eStore right over here to get started. Stay healthy and stay tuned for more local tech deals at TechNave.com.
Samsung Galaxy Watch 4 Specs & Price >