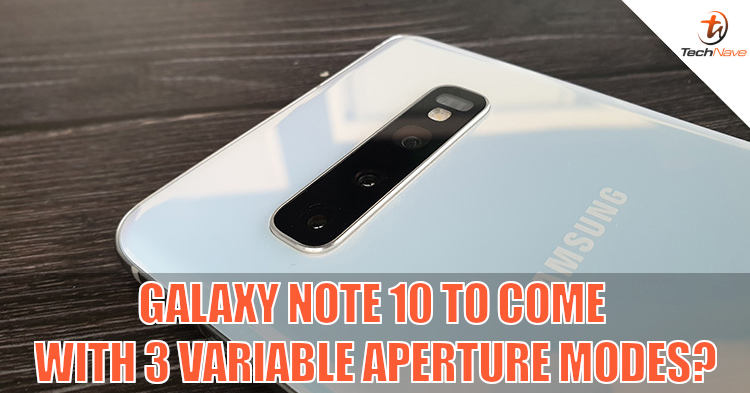 IceUniverse has recently tweeted on his Twitter account stating that the Samsung Galaxy Note 10, is expected to come equipped with up to 3 variable aperture modes such as f/1.5, f/1.8, and f/2.4. To the uninitiated, a lower value f-number will allow more light into the sensor, providing a brighter image while resulting in shallower focus which blurs out the background of the subject. A higher f-number value, on the other hand, allows less light into the sensor but provides a longer focal length that lets more of the scene, including the subject remain in focus.
The new f/1.8 aperture featured in the Samsung Galaxy Note 10, sits right in-between f/1.5 and f/2.4 aperture that is currently found on the Samsung Galaxy S10 series. As far as we know, the Galaxy Note 10 is expected to launch on 7 August 2019 in New York, USA. There is no confirmation regarding the tech specs and price of the device, as well as the confirmed dates on when the aforementioned device will be available in Malaysia.
Do take every bit of information with a grain of salt, as Samsung has yet to provide any confirmed information on the Galaxy Note 10. With the addition of the f/1.8 aperture, would it make a substantial difference when it comes to image quality? Do let us know on our Facebook page and for more updates like this, stay tuned to TechNave.com.