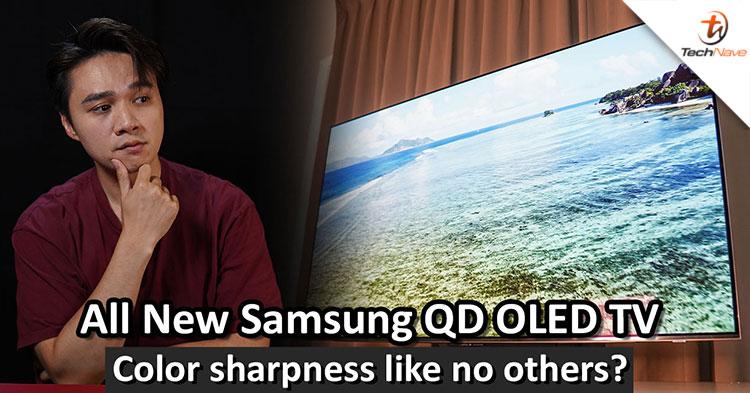 Samsung has just launched a brand new 4K OLED TV which offers both great contrast and brighter colours, as well as up to 4K 120Hz refresh rate of motion smoothness. The starting price of the all-new Samsung OLED S95B starts from RM10,499 for the 55-inch model.
This is not your conventional OLED TV but a combination of OLED TV Technology and Quantum Dots for the first time in Samsung. Because of the QD OLED Technology, as it doesn't use normal white sub pixels like other OLED TVs, it is able to get much brighter colours and pictures compared to other OLED TVs and that is what will make you and especially I fall in love with this TV!
Other features such as the Brilliant 4K AI Upscaling completed by 20 different neural networks and the new upgraded Real Depth Enhancer with neural networks that analyze and enhance images by Object Area Detection ensure you will get the best out of 4K quality shows and features a clear separation between the background and objects on your Netflix shows, satellite TV and on YouTube. Check out our first impression video for more information!