Win a free ASUS ZenFone Max Plus from ASUS Malaysia's online contest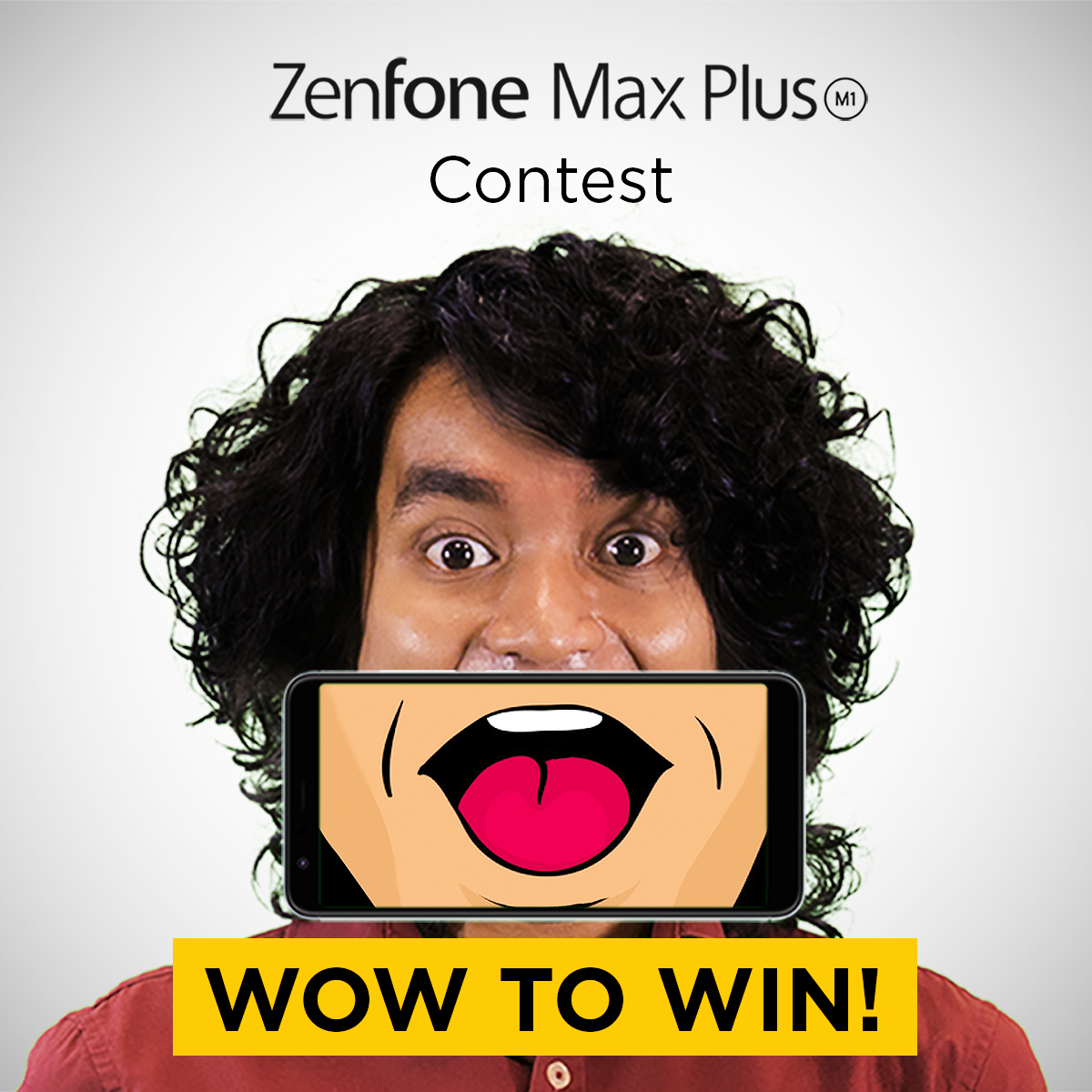 Hey TechNavers, ASUS Malaysia is holding a New Year contest where everyone including you to stand a chance to win a new ZenFone Max Plus! It has just started yesterday (8 January) and will end on 21 Jan 2018 with four ZenFone Max Plus smartphones in total to giveaway! To participate, all you have to do is the following steps below.

How to participate:
Place a phone over your mouth and display the #WOWMaxPlus smiley (download here) or use your own creativity - remember the phone must be at your mouth!
Give your best WOW look and tell us why you want to replace your phone with the ZenFone Max Plus.
Post it in the FB comment below and/or post it on your IG.
Hashtag #WOWMaxPlus and tell a friend to join!
Just for your information, two ZenFone Max Plus units will be given to two Facebook winners, while the other two units will be for Instagram winners. ASUS Malaysia will announce the winners on 23 January 2018 (Tuesday) on both social platforms so do keep an eye out. Good luck and have fun!
Asus Zenfone Max Plus Specs & Price >