Winamp is making a "big" comeback and you can sign up for the beta version now
Maybe you are too young, but Winamp used to be the default third-party music player for almost every millennial in the late '90s to 2000s. Recently, it seems that Winamp is making a comeback as a remastered version for the next generation and there's a beta test going on right now.
If you visit Winamp's official website, you can immediately see the "Become a beta tester" option when scrolling down. Moreover, Winamp plans to be a new platform for artists and audio creators to make new music and have control over their content. This will allow them to also connect with their fans and even earn donations.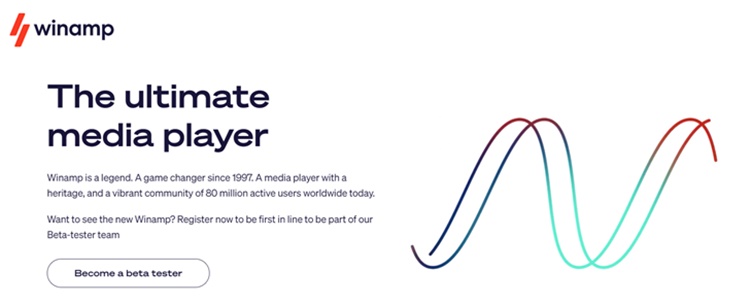 If you were a Winamp user before and feeling nostalgic, you can actually download the current version (v5.8) of Winamp on the same website. Since Winamp is working on reviving back to the current scene, they are also hiring so who knows, you can try out your luck.
So how many of you used Winamp before? Let us know in the comments down below and do stay tuned for more trending tech news at TechNave.com.