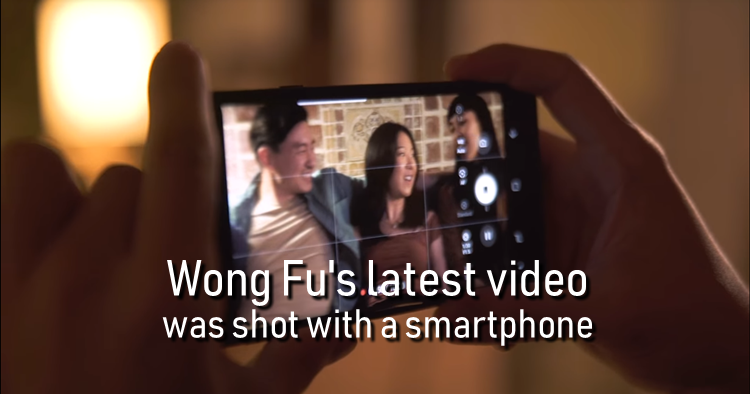 Just recently, one of the popular YouTube pioneers, Wong Fu Productions just released a video entitled "Just Another Day" and although it's their usual slice of life genre (so-good). In fact, it really amazed me that it was shot with a Samsung Galaxy Note 9. This also brought up another question - will smartphones be able to take over those rocket-ish cameras in filmmaking? Well, that's a tough question.
It's normal for smartphone brands to market their photos taken by a smartphone, but keeps getting caught red-handed when users find out it's not, or when an influencer hilariously posts about it from their iPhone (#lel), but what about videography? Of course, I do not doubt the possiblity of Wong Fu faking the whole video since you can actually do manual adjustments during video recording, but it's just that not many smartphone brands are marketing it simply because I believe that the technology is not there yet.
This includes the need for a high-resolution image (not the digitalized one), the suitable lens needed for different types of shots (like bokeh effect), low light adaptability and it's also easier to improve the photography technology as opposed to videography. There are just a few things you can integrate within that small body compared to a regular camera for filming. In fact, even the Wong Fu crew were using an extra camera lens attached on the Galaxy Note 9 to achieve a certain kind of shot.
Wong Fu's Just Another Day, shot with the Galaxy Note 9
Jia Zhangke's The Bucket, shot with the Apple iPhone XS
Huawei's Antartica exploration, shot with the Huawei Mate 20 X
Besides Samsung, the other smartphone brands that are tackling this is none other than Apple, where they recently released a Chinese New Year video promo claiming that the whole video was shot with the iPhone XS which seems fishy (comments are disabled, and why not the iPhone XS Max instead? lol). However, that's not the only video they did - other directors also took the opportunity to use the video capability of the iPhone to make a short sketch or even a music video which is kinda amazing (you can check out the list here). Huawei is also exploring in that area, the most recent was showing off the Mate 20 X's video footage in Antartica which doesn't look that impressive, but it really looked like a documentary video and that's a good start, I guess.
It may take a few more years (or months?) for smartphones to actually be capable of shooting decent video recording that can be good enough for making video sketches like WongFu's video. And when that time comes, it will be accessible for almost everyone to have a shot at creating something cool and meaningful. But what do you think of smartphone video recording capability? Do you use it at all? Let us know in the comments below and stay tuned for more tech articles at TechNave.com.