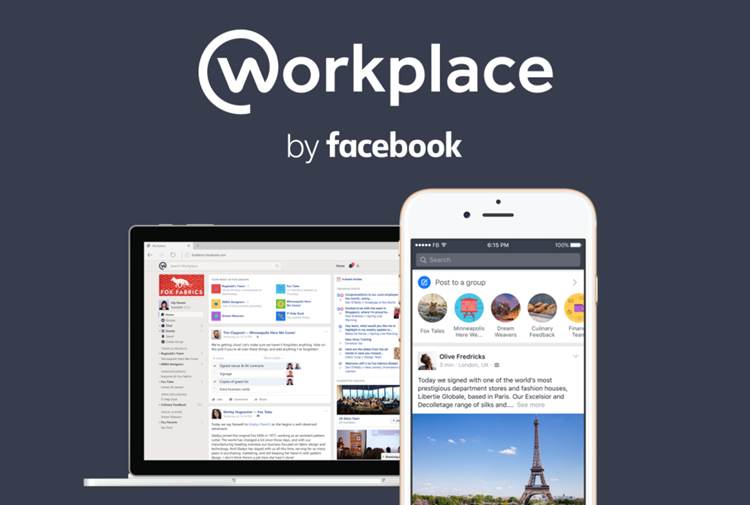 Have you ever thought of how fun and casual it would be to use Facebook for work? No, I'm not talking about using Facebook Page, but a new working way doing communication work by using a Facebook platform. Introducing Workplace by Facebook, it is a dedicated and secure communication platform for companies to connect, communicate and collaborate.
Workplace by Facebook uses similar Facebook features such as News Feed, Groups and Messages to help the staff get things done. It also builds connection between people instead of through an organizational chart and transform how teams work together. To date, 14,000 organizations are already using Workplace (ranging from organizations with a handful of employees to thousands), and more than 400 thousand groups have been created through there. It's also available in 77 languages.
Introducing Workplace, Nicole Tan, Head of Malaysia, Facebook, said: "Workplace is developed in response to the gap in collaborative tools for modern organizations in light of increasing digitization for daily operations as well as the complexity of modern organization structures."
"By enabling seamless communication across all platforms, we look to help organizations grow more efficiently through better collaboration which can only come with enhanced communication." added Tan.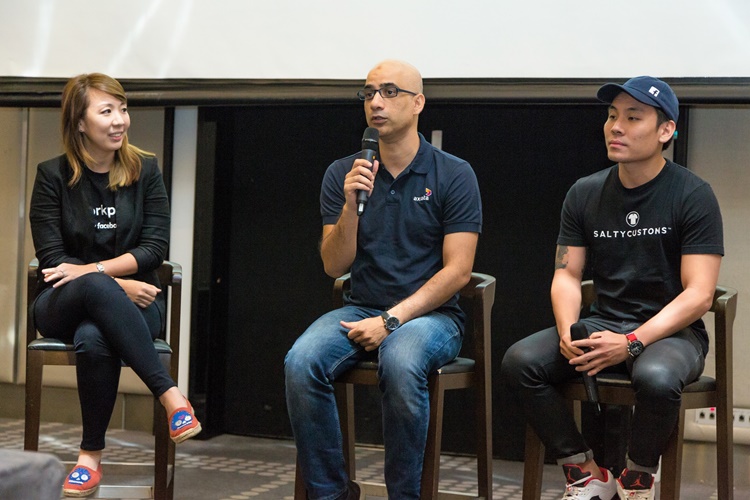 During the panel discussion this morning, representatives from Axiata, Mydin, and Saltycustoms discussed the positive impact of Workplace in engaging employees from all levels for better efficiency as well as the scaling of organizational culture.
"We have seen encouraging results in Malaysia such as in the case of all employees in AirAsia from ground staff and cabin crew to the offices across countries connecting on Workplace. Some companies use Workplace to drive community initiatives as well for example, Gamuda Berhad's Project Differently-Abled (Project DA), which aims to provide sustainable employment for individuals with autism. Gamuda used Workplace to create awareness on autism and give differently -abled employees a voice to share their knowledge and views." commented Ramesh Gopalkrishna, Head of Workplace, APAC at Facebook.
"Moving forward, we are excited to see more Malaysia businesses incorporate Workplace into their organizations to transform internal culture and communications that will help drive greater efficiency and productivity among their employees." says Gopalkrishna.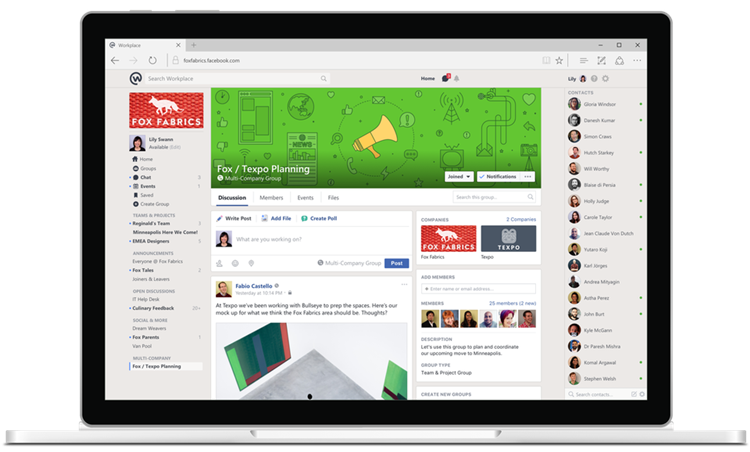 Workplace layout, exactly like Facebook
Video call or uploading video works just the same
To know more about Workplace by Facebook, head over to their webpage at www.facebook.com/workplace to check it out.