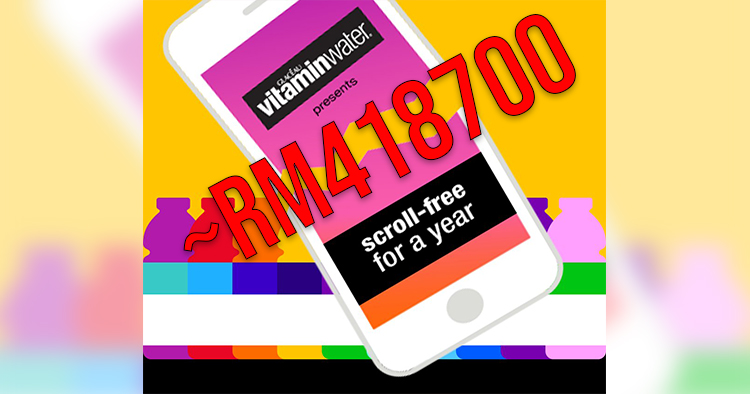 Vitaminwater, a brand under the Coca-Cola company is offering USD $100000 to one person who is willing to give up their smartphone for a whole year. They announced the "Scroll-Free" competition on Twitter.
If you're interested in trying to win that sweet prize, let them know why you need a one year smartphone cleanse and what you will be doing with the extra free time on Twitter or Instagram with the hashtags #nophoneforayear and #contest. Applications are open until 4.59AM, 9th January 2019 (local time). One entry will be selected by the 22nd of January 2019. If you are selected, you will be contacted via social media. The "chosen one" will be given a "1996-era" telephone to use alongside a 1 year plan and will be asked to sign a no smartphone contract lasting for a year.
we tried to get Brandon to make this deal, but he is too busy – will you turn off your phone for a year instead? #NoPhoneForAYear #contest https://t.co/RVTF0gytnv pic.twitter.com/wFFTXl0PBX

— vitaminwater® (@vitaminwater) December 11, 2018
Apparently, lie detectors will be used to verify if the person is lying about their smartphone usage. However, even if you failed to complete the whole one year but managed to finish half way, you still walk away USD $10000 (~RM41870) richer.
Honestly, the whole contest sounds pretty cake to me. You'd still be able to access your laptops and desktops throughout the year. So are you willing to chuck your smartphone away? For more news on tech and everything else in between, make sure to subscribe to TechNave.com!