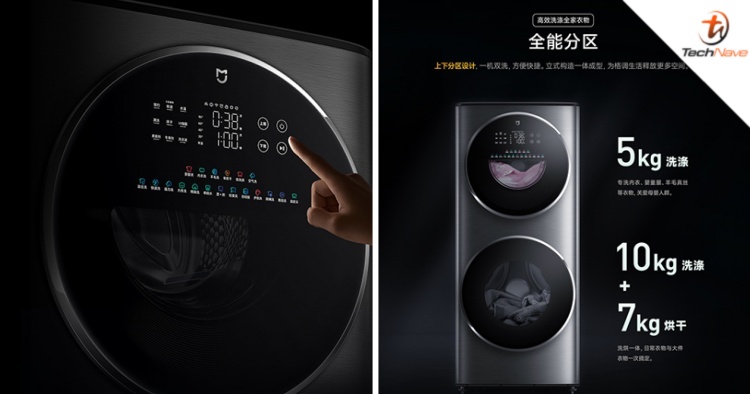 Xiaomi has launched a new washing and drying machine combo with a rather unconventional design under its MIJIA sub brand. Called the MIJIA 15kg Partition Washing and Drying Machine, it features a unique tall double-decker design in which the two machines are partitioned vertically.
Taking to its official Weibo page, Xiaomi said that the product is the perfect home cleaning appliance whereby you can save space while perform multiple washing and drying tasks simultaneously. As the name would suggest, the total capacity of the machine is 15kg, with the upper drum's max capacity being 5kg while the bottom drum being 10kg.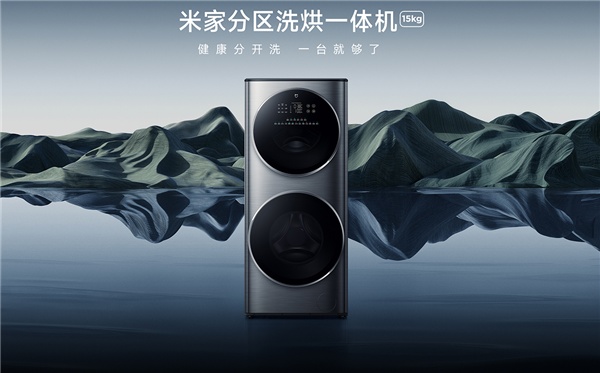 Furthermore, the MIJIA product supports 7kg drying and the larger 10kg lower cylinder can wash a variety of clothes, including bed sheets, adult clothing and thicker materials. As for the upper cylinder, it is designed for washing more delicate clothing like silk, baby wears and underwear.
Clothes' quality will also be maintained thanks to its benign washing mechanism as the machine has a 3-way special agent used for washing delicate clothes. Besides that, both the product's cylinders are powered by dual direct drive motors which are efficient, accurate and rather silent too at a 48dB noise rating.
As for the drying mechanism, it is driven by the BLDC variable frequency drying fan with intelligent wind and temperature control. Moreover, the BLDC cleaning pump guarantees cleaning power during the drying process.
As with other MIJIA products, the machine can be integrated into the smart home ecosystem With the MIJIA app, you can send real-time messages on tasks and utilise the Xiao AI to provide audio voice reminders and music. There's also two displays on the machine, one for the washing section and another for the dryer.
For now, it is only available in China for a price of CNY5999 or ~RM3959. As of the time of writing, Xiaomi has yet to reveal whether the machine will be made available in other regions.
So, what do you guys think of this rather unconventional washing and dryer machine combo by Xiaomi? Share your thoughts with us in the comments below and stay tuned to TechNave for more trending tech news.