Xiaomi Mi 11 Lite spotted on Google Play Console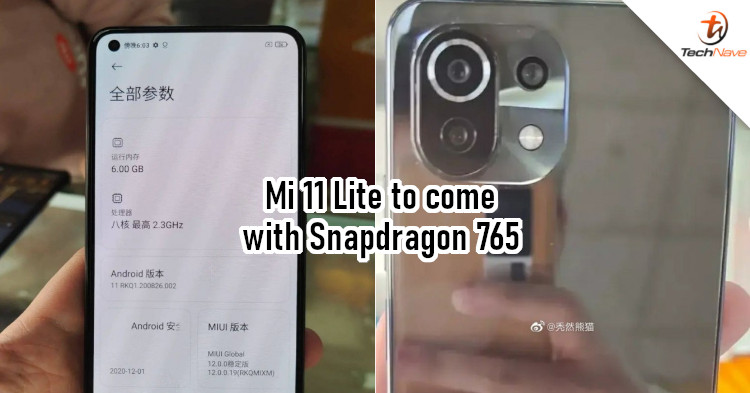 When it comes to flagships, the Xiaomi Mi 11 series is probably among the most affordable available. But what if you want a phone with its design and is even cheaper? Good news for you then, as the Mi 11 Lite has been spotted online.
According to GSMArena, the Xiaomi Mi 11 Lite has been listed on the Google Play Console recently. It reveals a few specs for the phone, such as the Snapdragon 765 chipset and 8GB of RAM. Interestingly, it has a max resolution of 1080x2400 and a screen density of 440 DPI, which suggests a smaller screen of around 6.1-inch or so.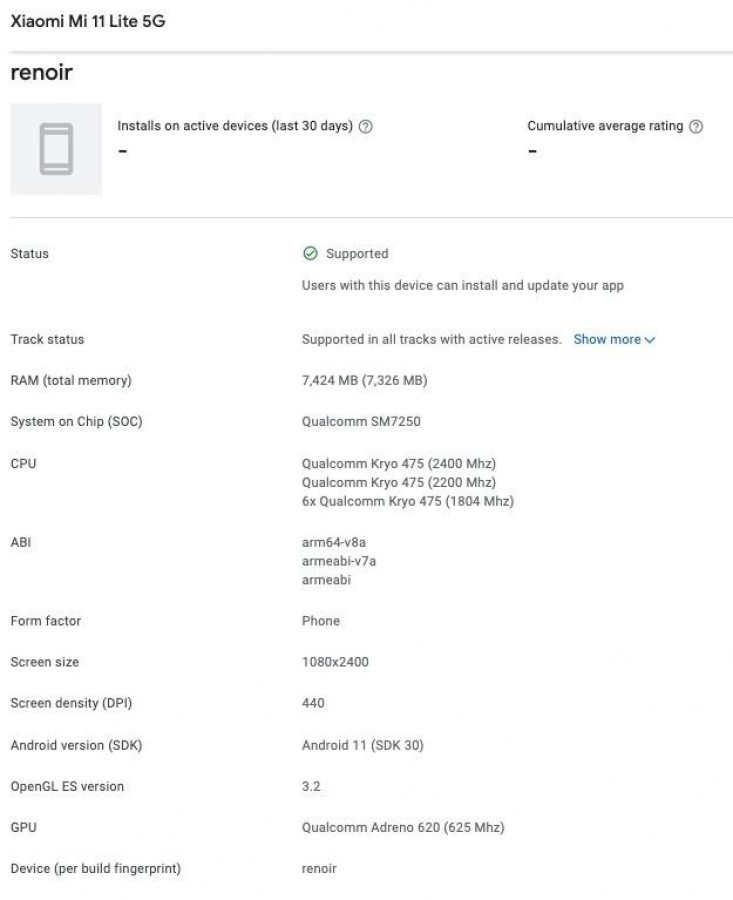 Besides the above, it's also suggested that the phone will come in two variants. One will have 6GB of RAM and 64GB of storage, while the other will have 8GB of RAM and 128GB of storage. Both are expected to feature a 4150mAh battery, as well as support for 33W fast-charging.
The Xiaomi Mi 11 Lite is likely to be very affordable, as it's going to launch with a chipset from last year. It's allegedly smaller size could be better for some people too. But what do you think about that? Let us know in the comments below! Also, stay tuned to TechNave for further updates about this phone.
Xiaomi Mi 11 Lite Specs & Price >