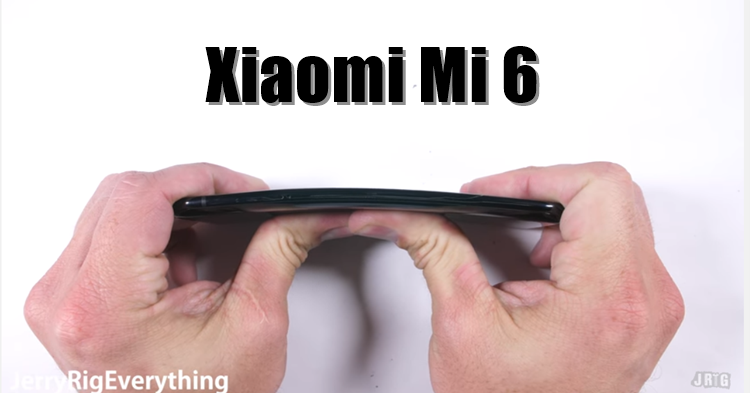 It turns out the Xiaomi flagship, the Mi 6 really, is one beast of a smartphone. Despite the bargain price tag, the Mi 6 passed with flying colors on the durability test performed by renowned YouTuber JerryRigEverything. The YouTuber also described some its components as on par with most big name flagships.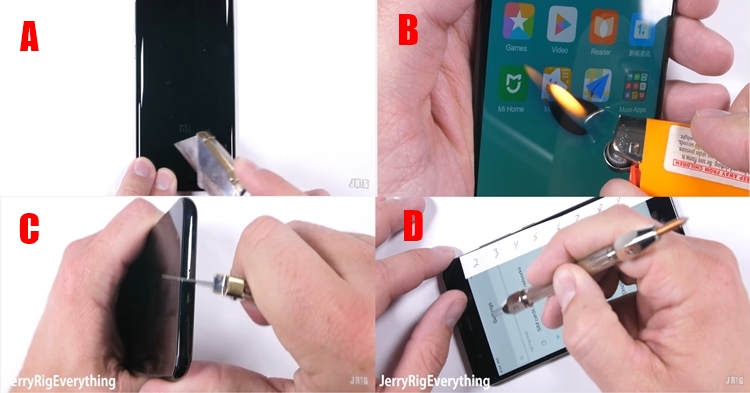 The phone was put through some everyday wear and tear tests such as scratch tests, heat tests and lastly bend tests. Scratch tests such as seen on image A, C and D showed the phone is largely immune to normal scratches such as keys and coins except the metal trimming at the sides, top and bottom which were easily scratched. However the scratches were not deep so the damage is superficial.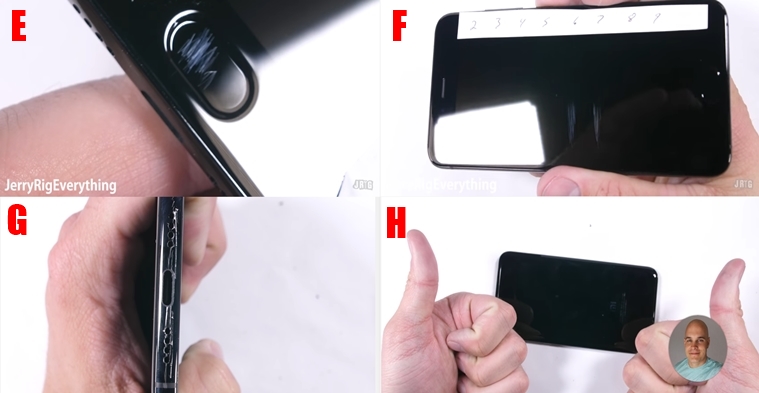 The heat test, as it can be seen in image B, did not kill the screen pixels immediately but it took a whole 10 seconds til the pixels turned dark. This was very impressive as its predecessor the Xiaomi Mi 5 lasted only 4 seconds.
Lastly, the bend test showed that the phone could take high amounts of pressure without resulting in a permanent bend or crack. Overall, the tests showed that the Mi 6 was indeed built with toughness in mind and is an immense improvement from the Mi 5 in terms of design and material quality.
Do watch the full video below and don't forget to subscribe to JerryRigEverything if you enjoyed the video as much as I did. Stay tuned to TechNave for more of the latest news.