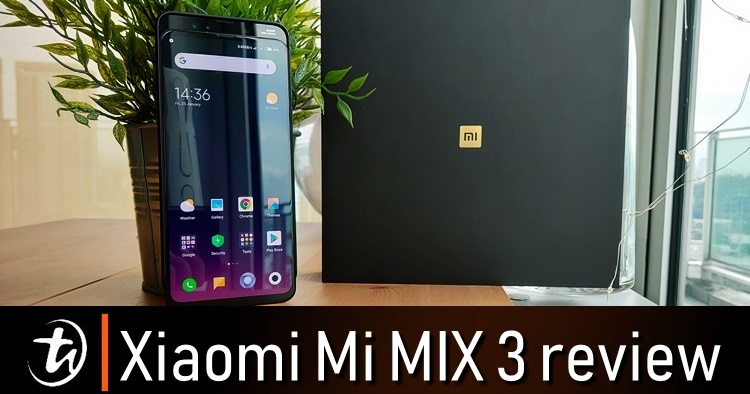 2018 was quite an interesting year for smartphones, as brands were (and are) figuring out different ways to get around the notch on top of the display, just to maximize the screen-to-body ratio as much as they can. Some didn't bother switching, some made a smaller notch and there were some pop-up front cameras too. But among all these efforts, Xiaomi came out with something that's kind of an ingenious move - a simple slider mechanism on the Xiaomi Mi MIX 3 and it's currently one of my favourite phones of 2019 so far. Read below to find out why!
Design - Classy
If you have some knowledge of the Mi MIX series, you would know that Xiaomi has always been trying to achieve a true full-screen experience for the customers. At first, it was a little weird seeing the front camera hanging out at the rather thick bottom chin, but it got smaller with the subsequent sequels until the Mi MIX 3 came with a simple solution - installing a magnetic slider.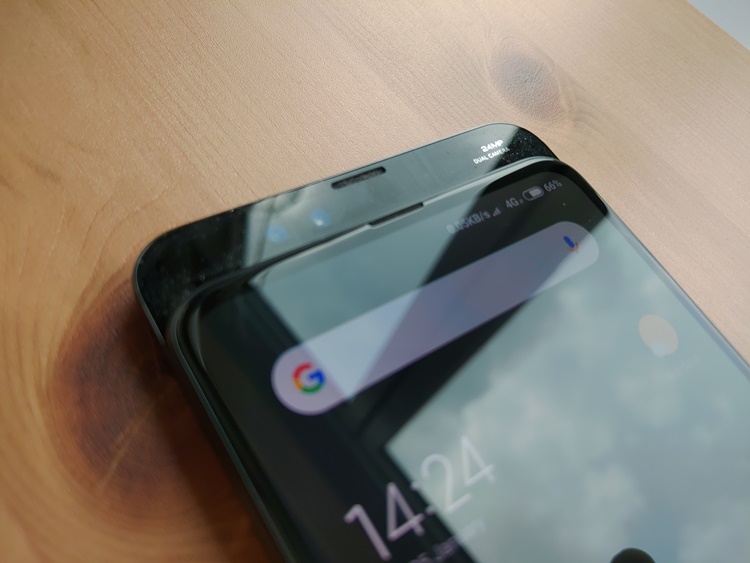 A closer look at the magnetic slider and the dual front camera, it collects some dust as well but not that bad
Using the magnetic slider is simple, all you have to do is use your thumb to push down the display and tada~ there lies the 24MP + 2MP front camera, along with the face recognition sensor. There was no need for a motorized mechanism to make it happen, which probably explains why the flagship's price is just RM2199. What's more, it can be quite addictive to play the magnetic slider when you're bored and Xiaomi claimed that it has a life expectancy of 300,000 cycles. God knows when will that last (Editor: You'd have to slide it 410 times a day for 2 years).
So the magnetic slider is one thing, but there is a slight issue to this. If you knock or tap lightly on the bottom near the chin, you can hear a hollow sound and it can be annoying especially if you're gaming with your right thumb constantly tapping. Luckily, there is a solution to this - as long as you slap on the protective casing which is provided in the box, the problem magically disappears. Simply amazing (lol).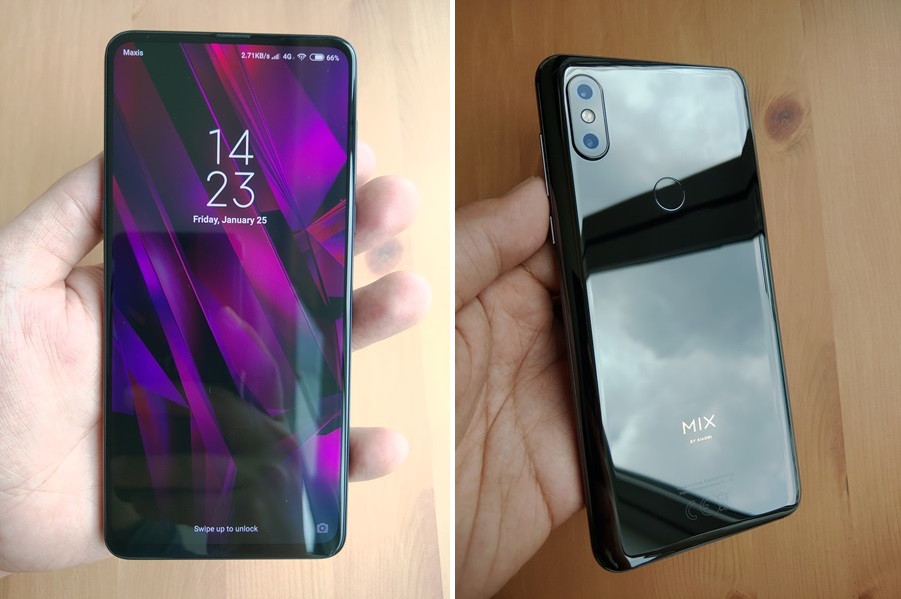 This phone is gorgeous, but prone to fingerprint smudges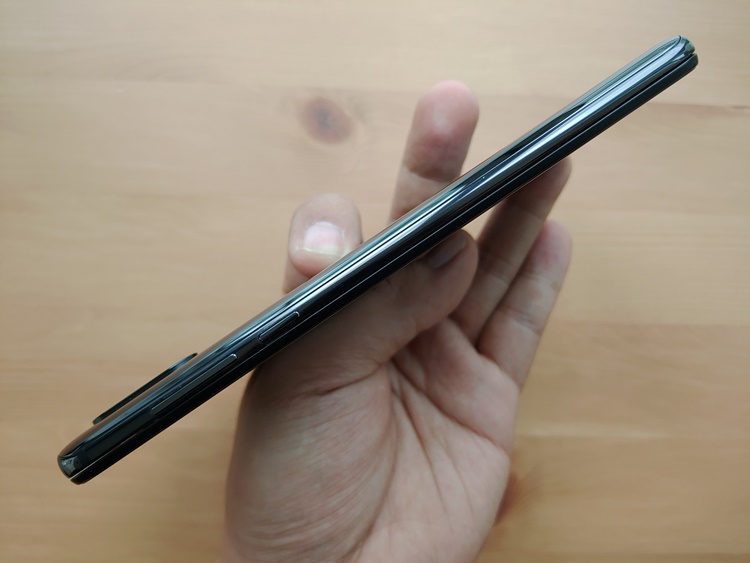 The right side view, if you look extremely closely, you can see a tiny gap between the magnetic slider and the body at the top and bottom of the phone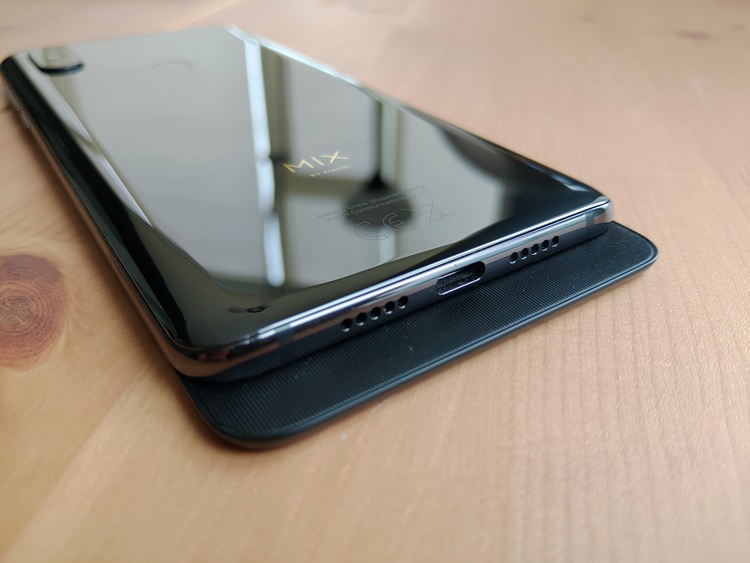 The bottom port with the speaker grills and USB Type-C, there's no 3.5mm headphone jack but no worries, a USB Type-C to headphone jack adapter is provided in the box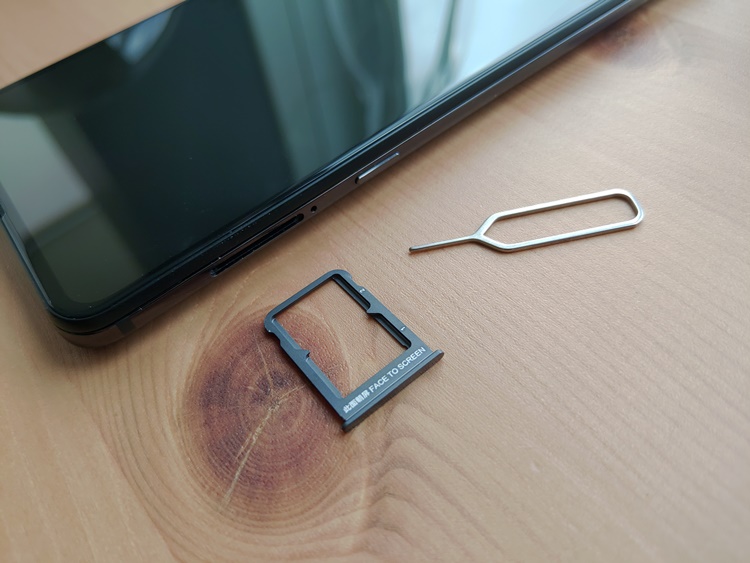 No microSD card slot available, also there's a dedicated Google Assistant button there which I didn't really use that much, but some users might.
Tech specs and features - All-rounder
Here are the tech specs for the Xiaomi Mi MIX 3: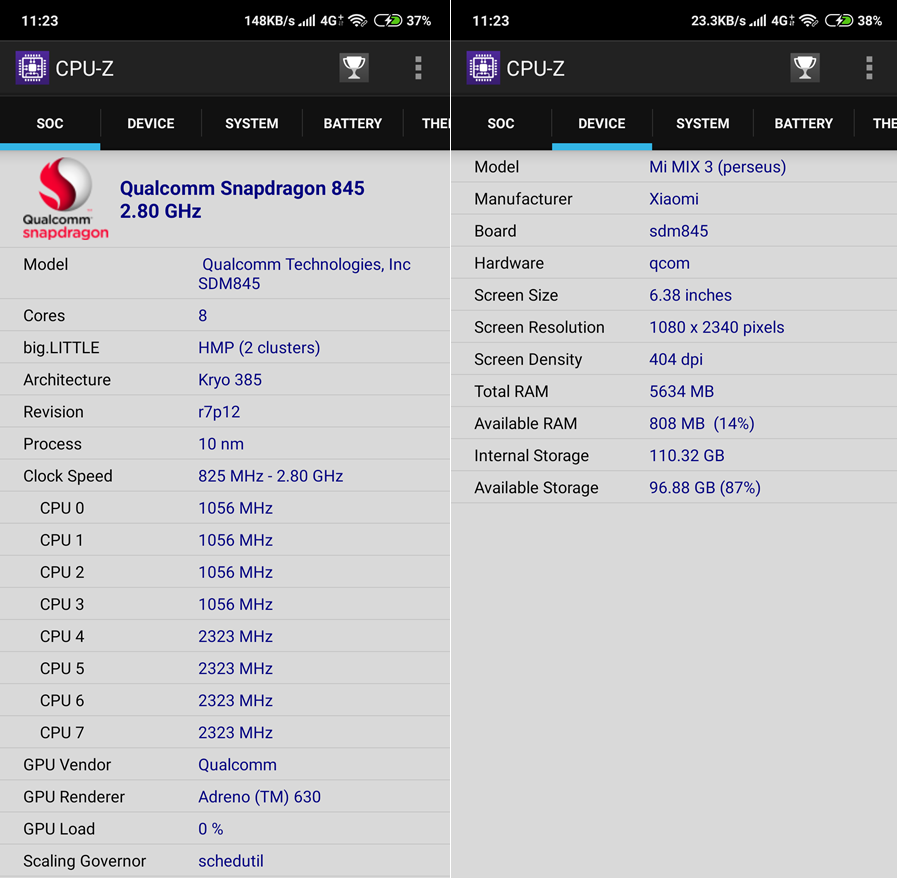 Qualcomm Snapdragon 845 chipset
6GB of RAM
128GB internal storage (expandable memory unavailable)
Measures 157.9 x 74.7 x 8.5mm, weighs 218g
6.39-inch full-screen AMOLED display (2340 x 1080 resolution)
12MP (OIS, f/1.8) + 12MP (f/2.4) dual rear camera
24MP + 2MP dual front camera
Features magnetic slider, Google voice assistant, fingerprint sensor (rear), AI image stabilization, 4K video recording, 960 fps slow-motion, Super Pixel technology, Quick Charge 4.0 technology, 10W Qi wireless charging
Supports dual-SIM slot, dual 4G VoLTE, dual-band GPS, Wi-Fi 802.11ac with 4×4 MIMO, Bluetooth 5.0, UBS-C connectivity
MIUI 10 OS based on Android Pie
3200mAh battery
As a flagship starting from RM2199 sporting high-end specifications, this is a really good bonus for consumers who are looking for an affordable and powerful smartphone. This makes the Mi MIX 3 quite an all-rounder, the Qualcomm Snapdragon 845 processor is more than enough for graphics intense games, a respectable 6GB of RAM and 128GB internal storage, a 3200mAh battery pack with Quick Charge 4.0 technology (wireless charging is kinda meh), a pair of cameras on both sides with AI-ready software for great photography, a nice full-screen viewing experience for streaming videos as well as doing super slow-motion and recording videos up to UHD 4K resolution 60fps, although you still need a gimbal for the best effect. It should be noted that the Malaysia set won't be getting the 8GB and 10GB RAM + 256GB model, as it's only reserved for the China market. But still, the 6GB + 128GB is still more than enough for most users.
There is one feature that really caught my attention, which is the MIUI 10 user interface. The MIUI experience on the Xiaomi has always been just okay-ish, it's not bad but nothing too amazing either. I didn't get to play any of the Mi 8 series which have it already, so I must say that my experience with MIUI 10 is satisfactory. Not only is the navigation smooth as butter, but the full screen gesture is even better (even though it's exactly like the Apple's iOS lol). You can also have your own "Second Space", which sort of like a second account for your phone. In other words, this is like Dual Apps on a different level.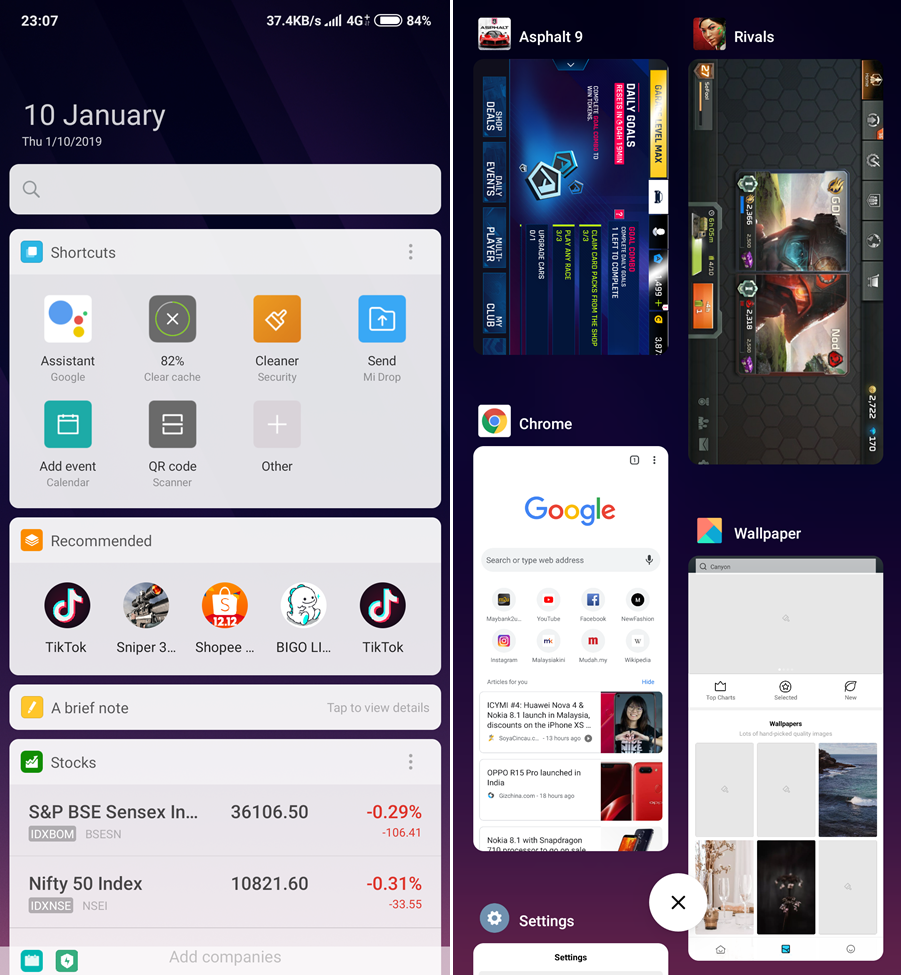 Like most phones, sliding to the right will allow you to see a bunch of notification stuff which you can customize
Then on the screenshot (right) is how opening the previous apps look like, very clean-looking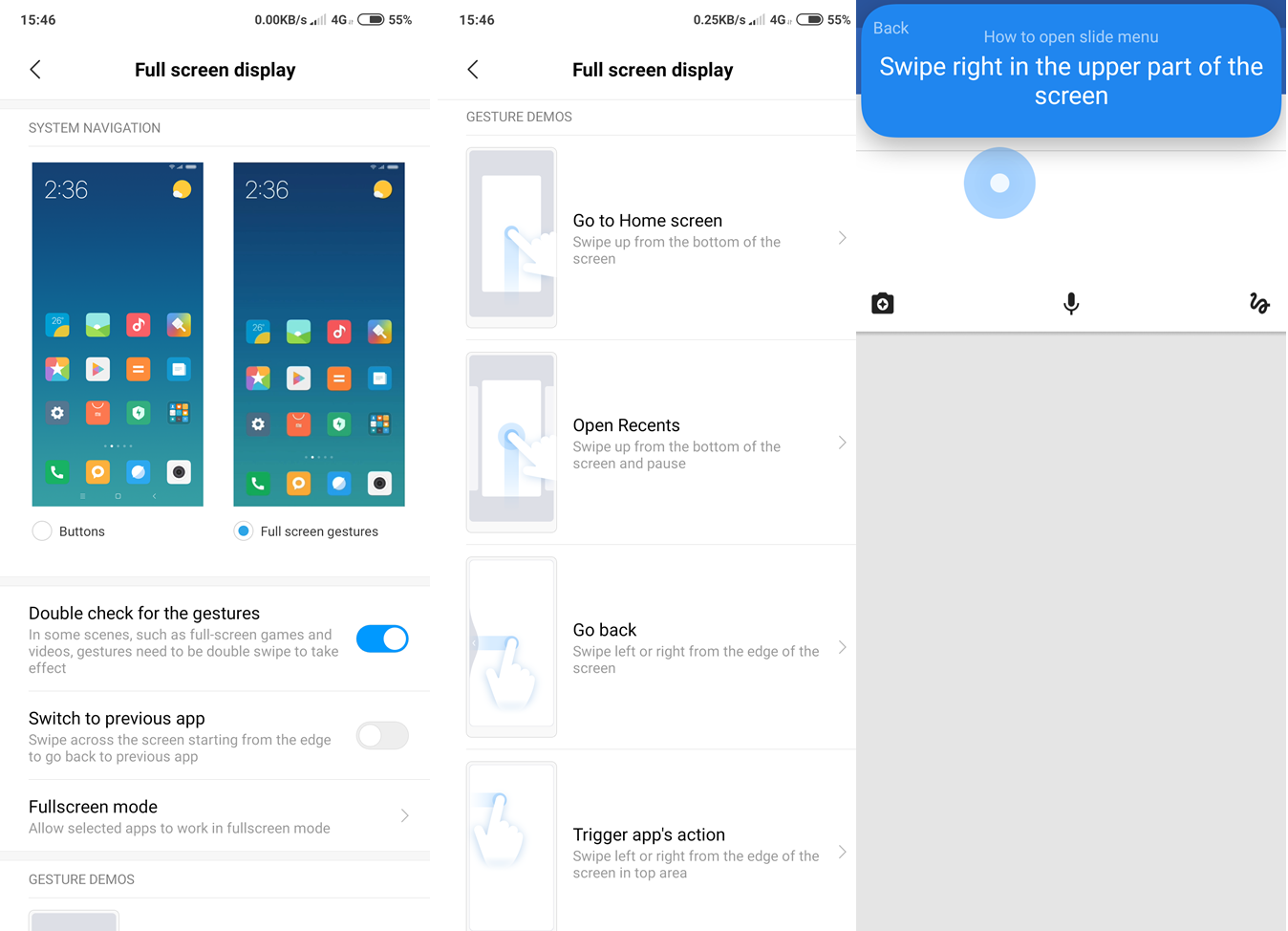 You can find the full screen gestures in settings, it teaches you how to use it too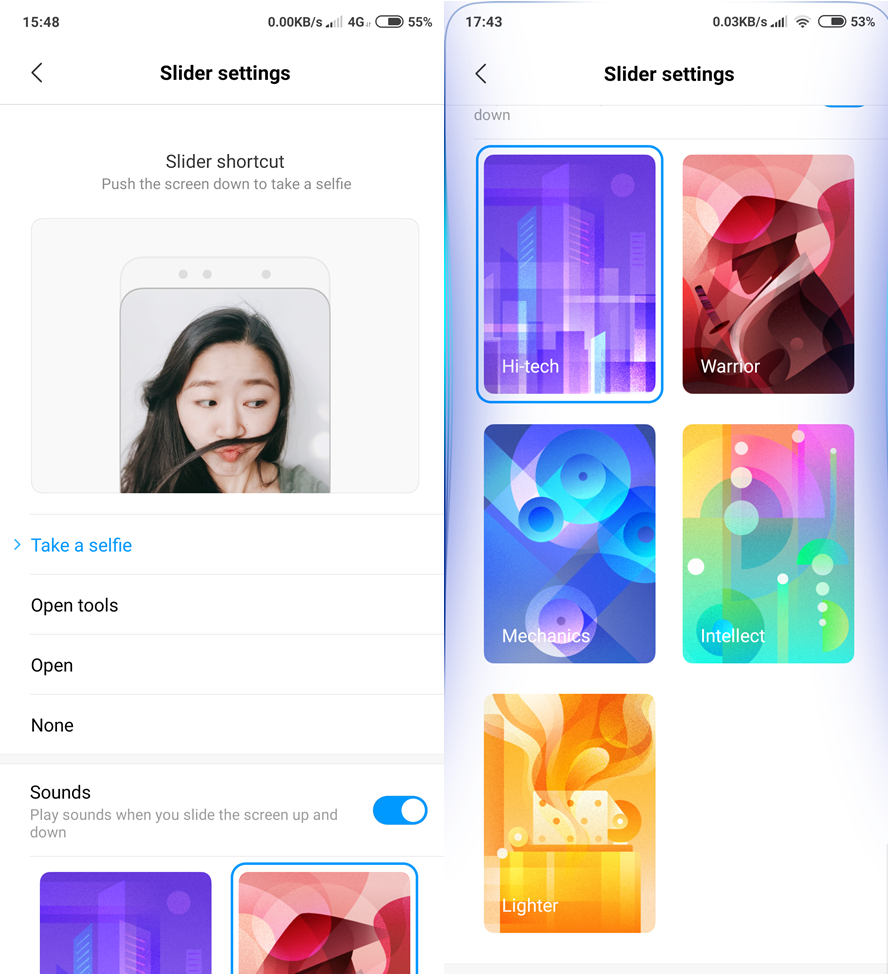 In the slider settings, you can choose to open the front camera or other tools automatically, as well as setting different sound effects when opening
(Just for your information, sometimes the phone might not unlock if you open the slider too soon before you position your face)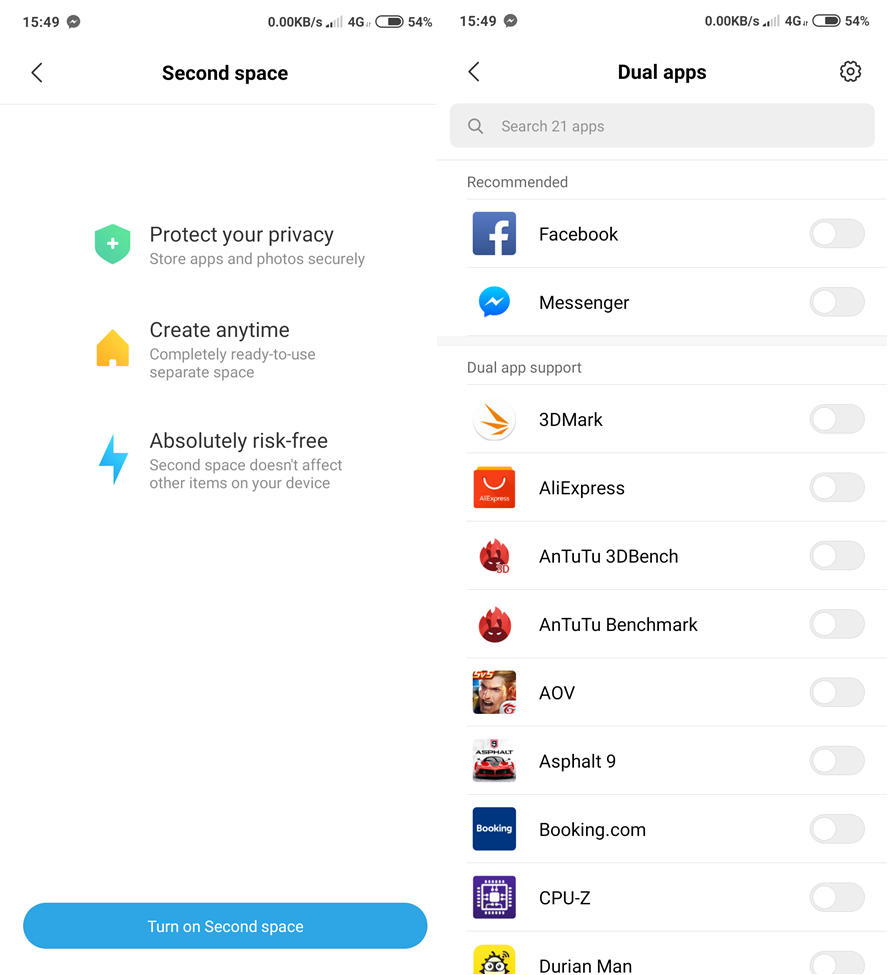 Two optional privacy tools for you to use, you can even create a new security code to access into Second Space immediately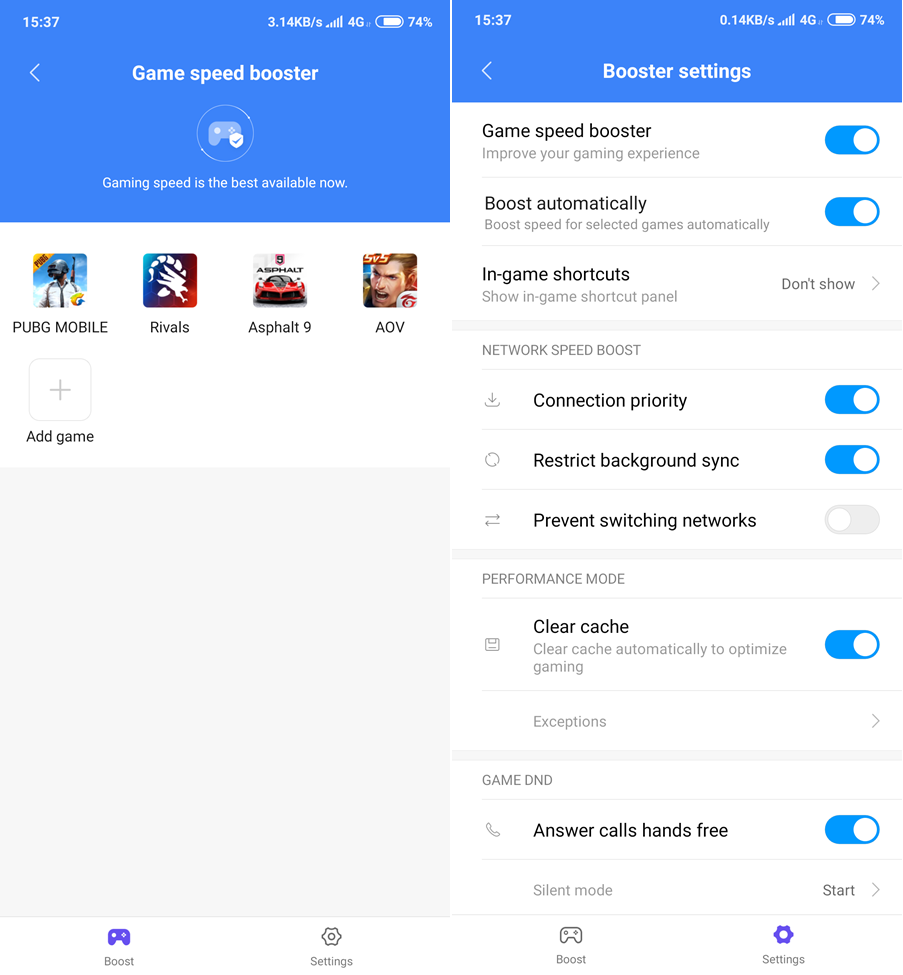 There is also a Game Speed Booster, but unfortunately it doesn't have an option to block incoming messages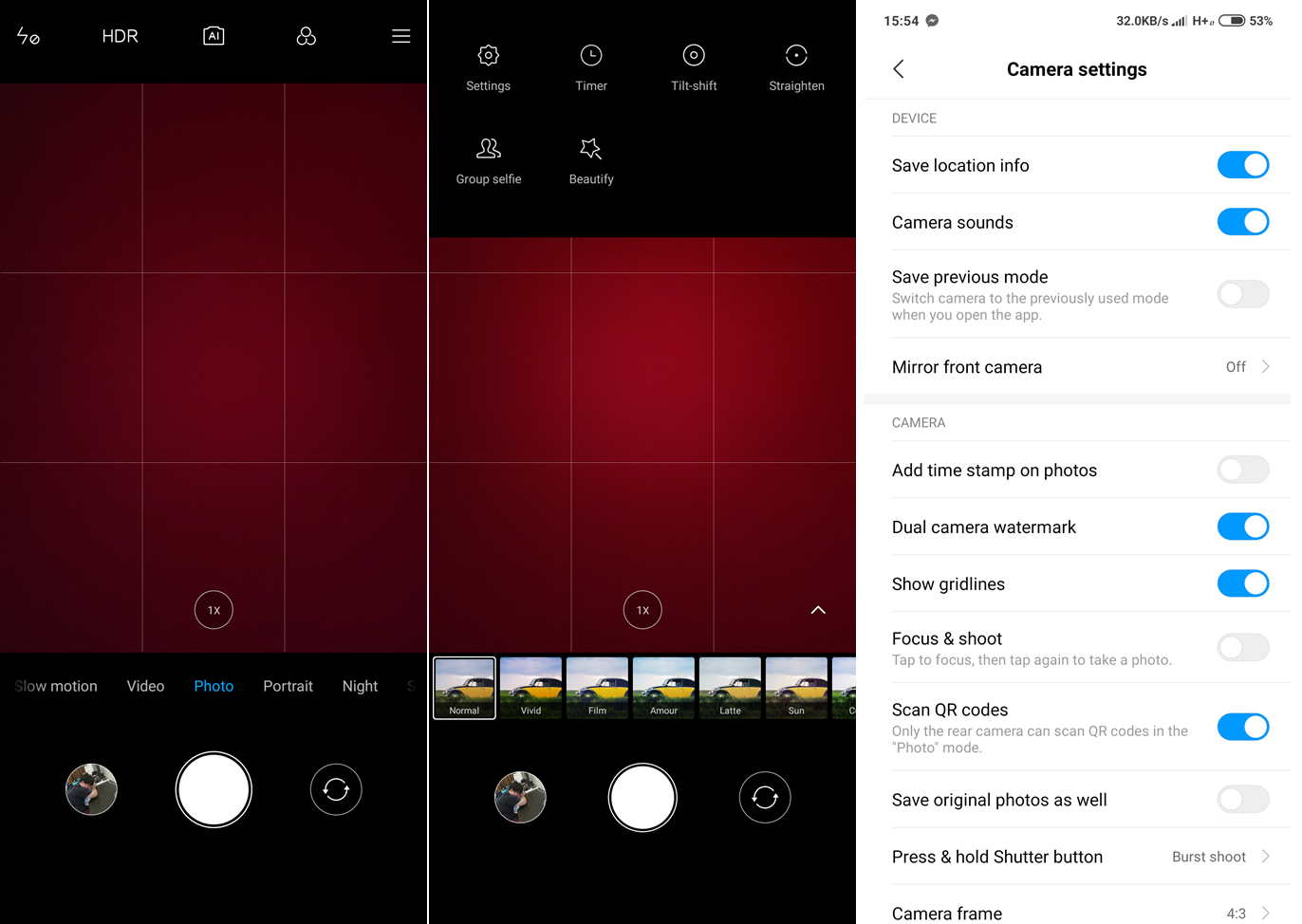 The camera user interface hasn't change much, but for some odd reason, panorama mode is not found within there
Performance - The camera <3
Since the Malaysia set is using the 6GB + 128GB model, its score in AnTuTu just barely made it to the top 10 (at the time of testing) and the 3DMark bench score was not bad. Despite that, the Mi MIX 3 was able to perform nicely with gaming, running on Asphalt 9 is a joy but sometimes it does get glitched a bit when flying in the air. You can also expect PUBG Mobile, or other strategy games such as Arena of Valor and Command and Conquer: Rivals to run smoothly, but the audio performance didn't really meet my expectation as it's a bit too soft, particularly on video playback. Most of the time, I would prefer using a Bluetooth headphone or earpiece to watch some videos.

The 3200mAh battery size is quite durable but I think Xiaomi could have pumped in more. Luckily, it has Quick Charge 4.0 technology so recharging is not a problem, taking at least one and a half hours for a full charge from 30%. Compared to the 10W Qi wireless charging, it's pretty much a no-competition there. The battery does get warm but it is not really a problem with the protective casing on it.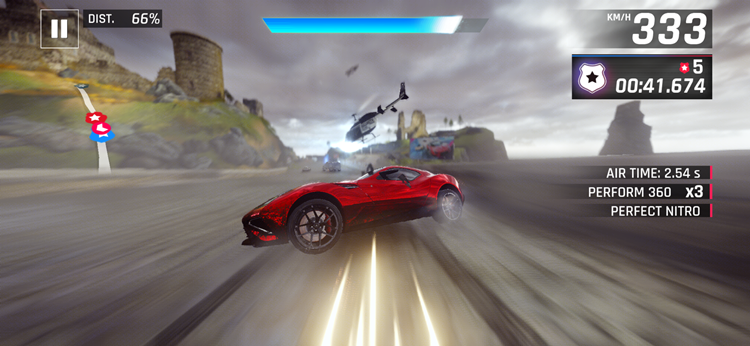 This could be a nice movie poster haha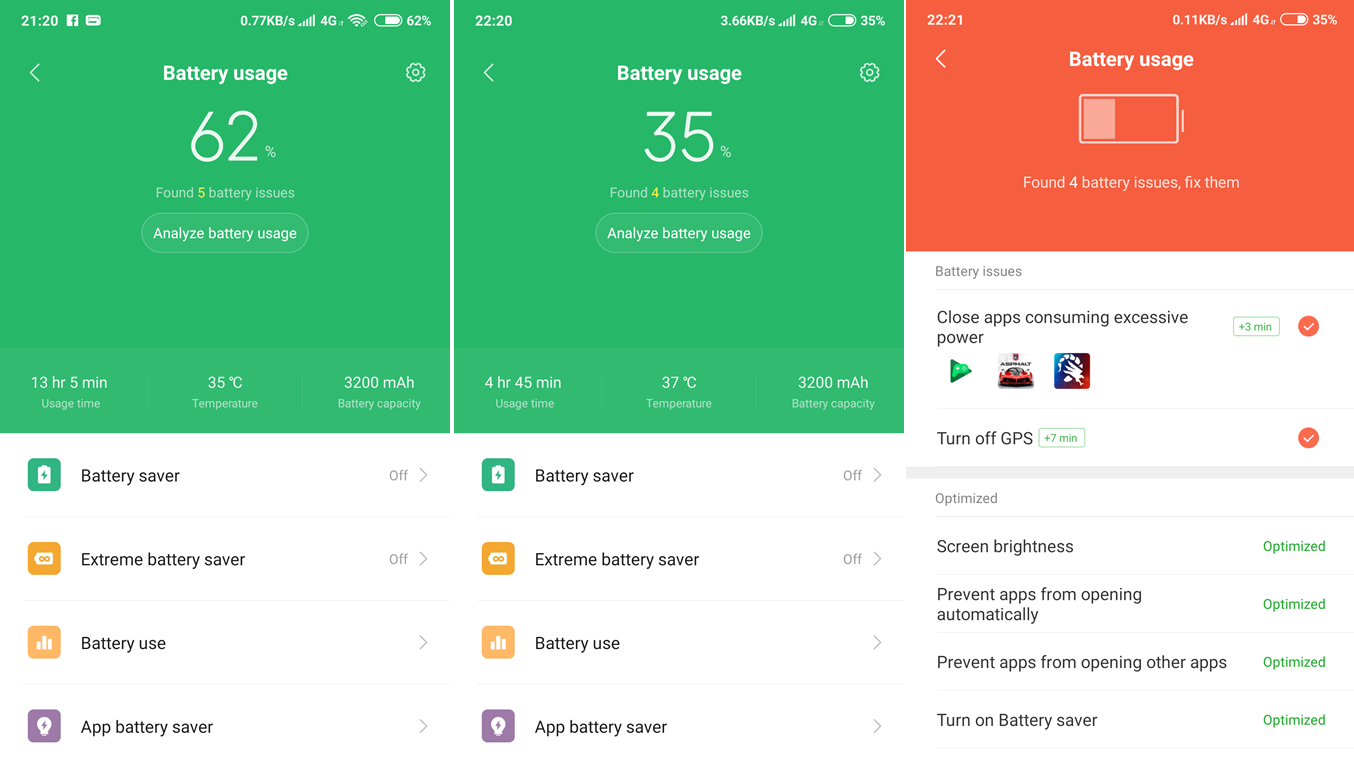 After gaming for an hour with Asphalt 9 and CnC: Rivals, the battery went down to 35% from 62%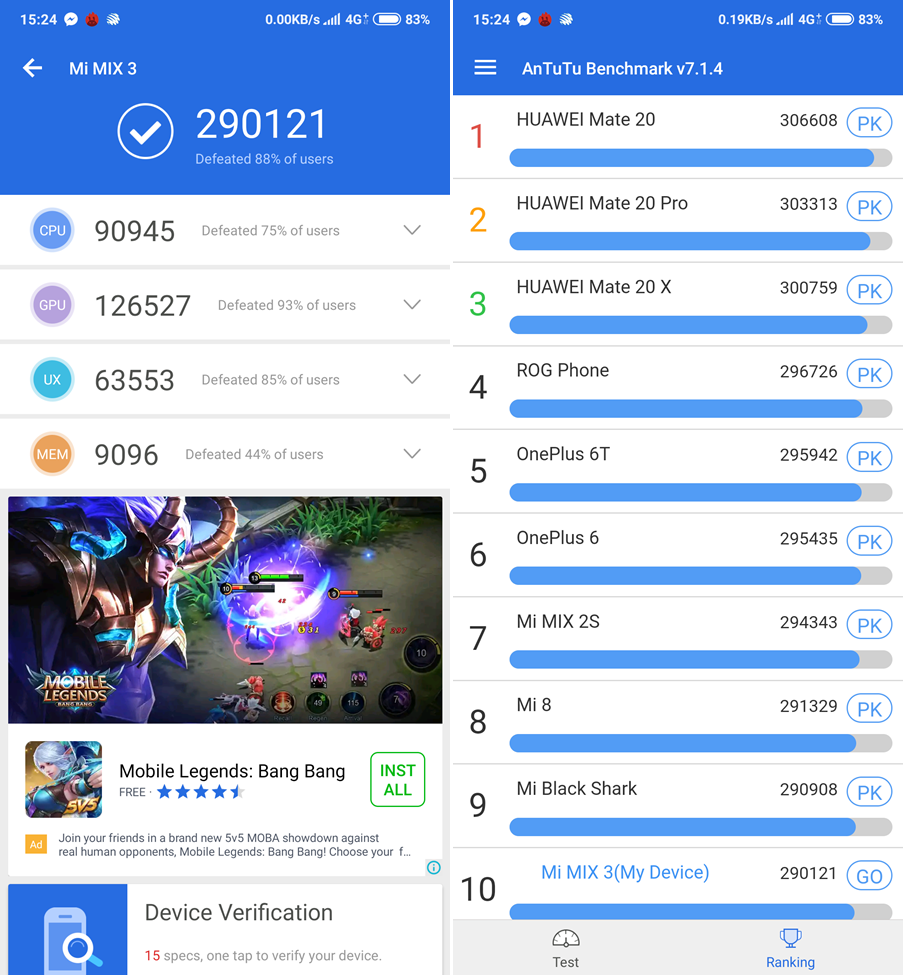 Could have scored higher if it was an 8GB model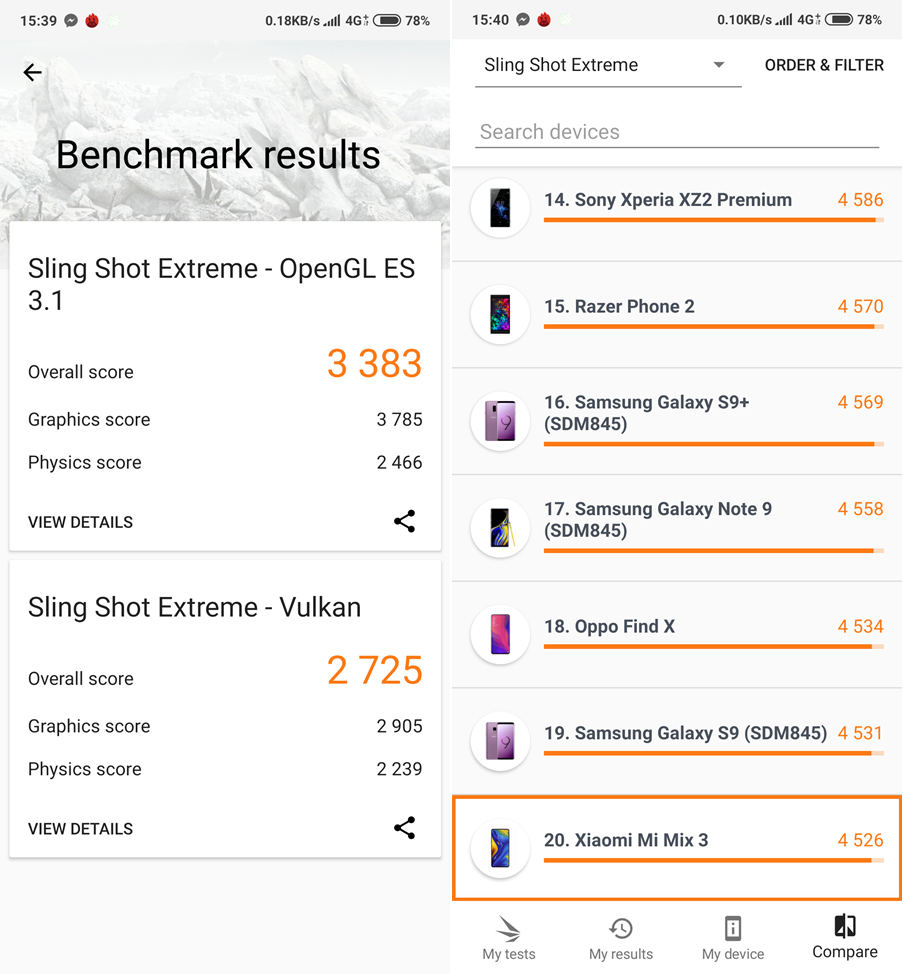 Not doing too bad in 3DMark score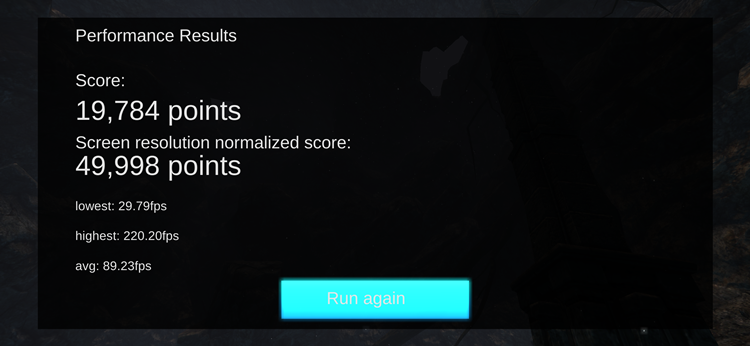 GPUBench mark score
In other performance areas, the connectivity on the smartphone is fairly good thanks to the 4×4 MIMO feature. So whenever you're gaming against other players online, making voice calls, using Waze or Google Maps, streaming a TV drama series and others shouldn't be a problem. However, there are times that I experienced some lag whenever someone was downloading something big with WiFi, so you'll probably have to resort to your respective 4G network.
Onto the camera performance, the Mi MIX 3 truly delivers good photo quality with the help of AI scene recognition, Super Pixel technology and an AI image stabilizer. There is actually nothing much to complain about the photo quality, it excels in almost every situation but the panorama feature is missing in the camera user interface for some reason. Anyway, my photography experience really reminds me of the Pocophone F1 which was awesome too, so check out the photo samples below!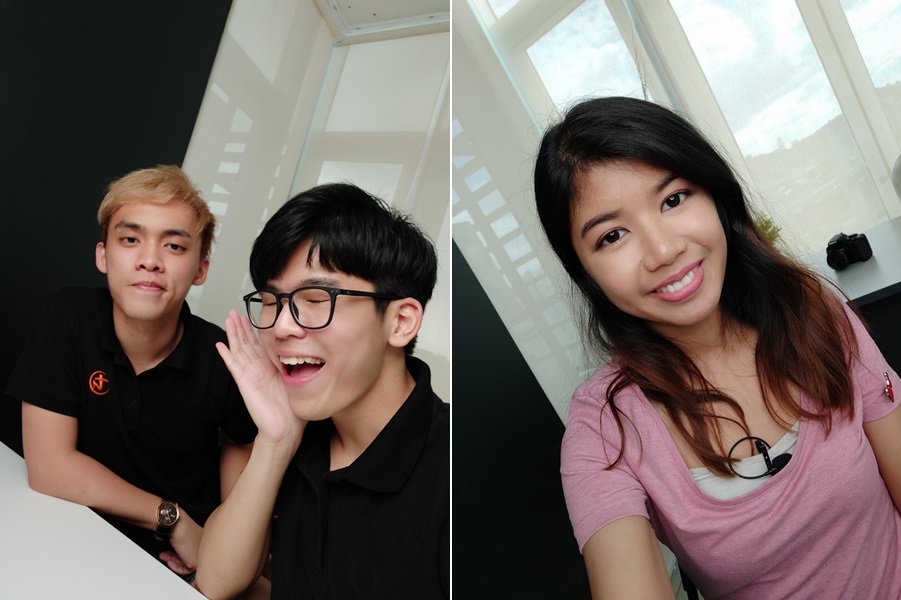 But first, let us take a selfie hehe
(beauty mode was turned on)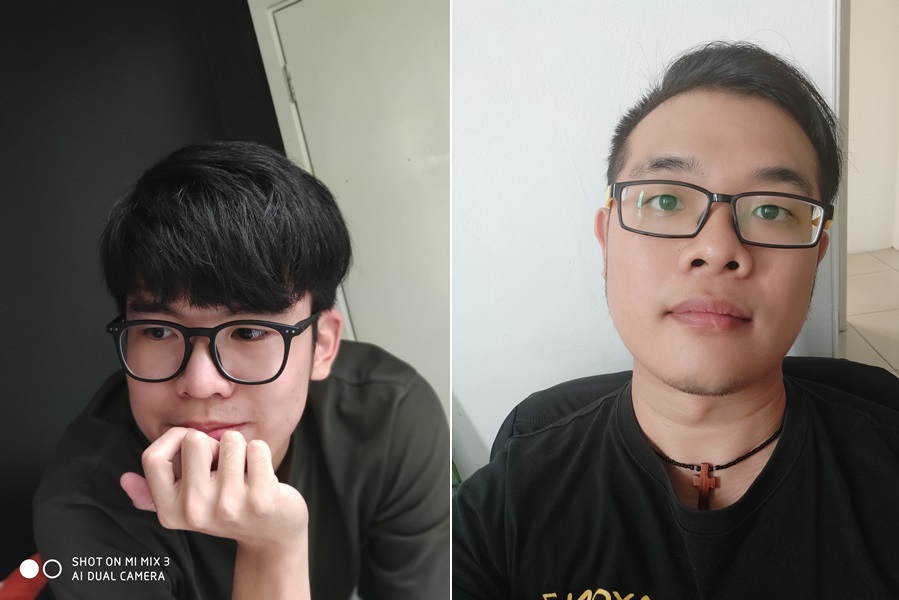 A portrait shot with minimal bokeh effect (left), and another selfie with beauty mode turned off (right)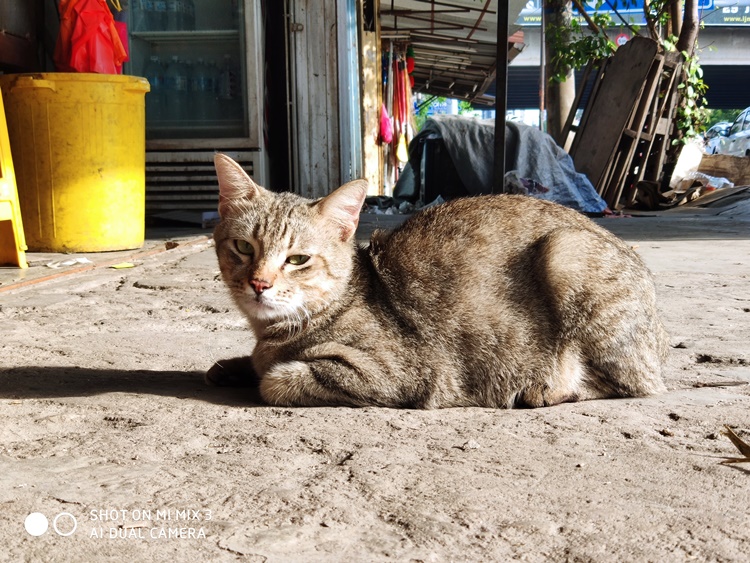 This shot was in 2x zoom in mode, details are quite spot on with a fairly good dynamic range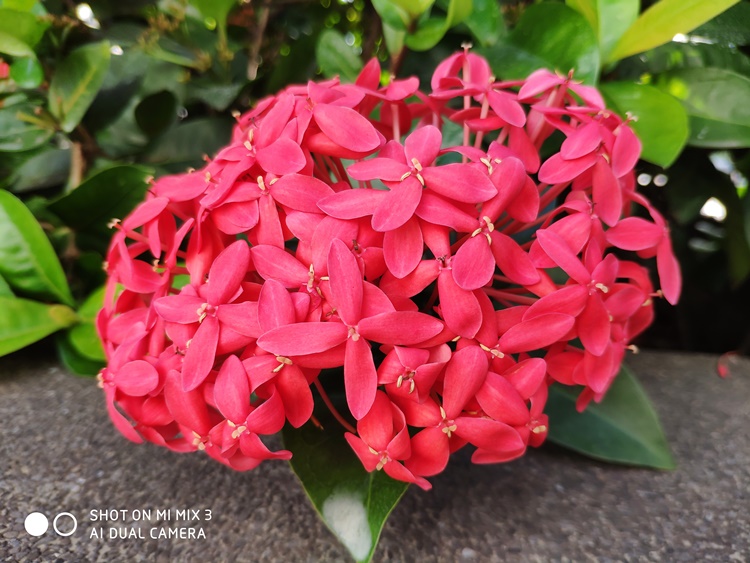 Close up shot, the bokeh effect surrounding the flower petals is a bit weird looking from the PC monitor but still fine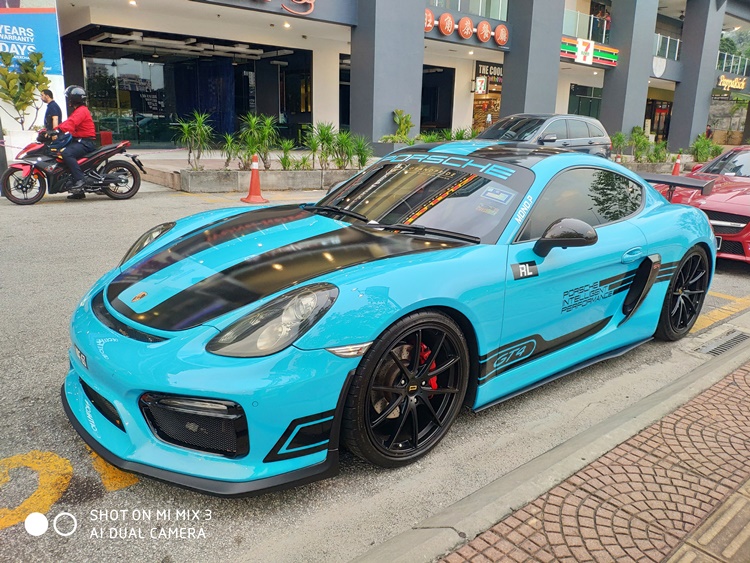 Colour contrast is strong with the Mi MIX 3 thanks to the AI scene recognition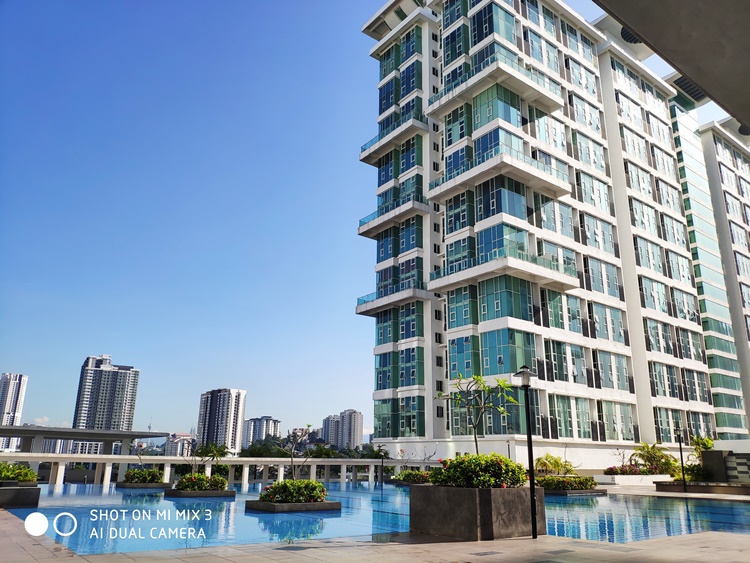 That said, you should always just turn on the AI scene recognition mode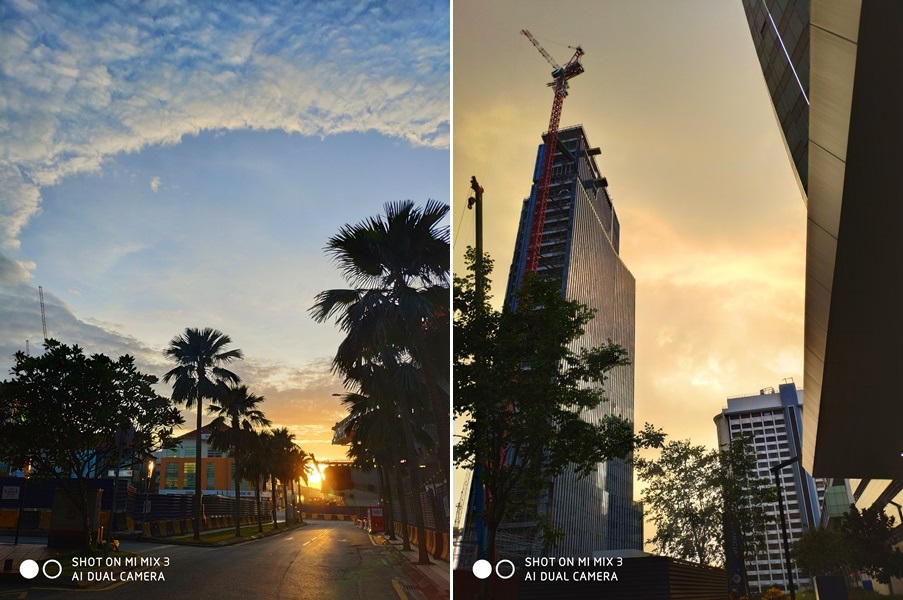 As long as you have good composition and lighting, you can get amazing shots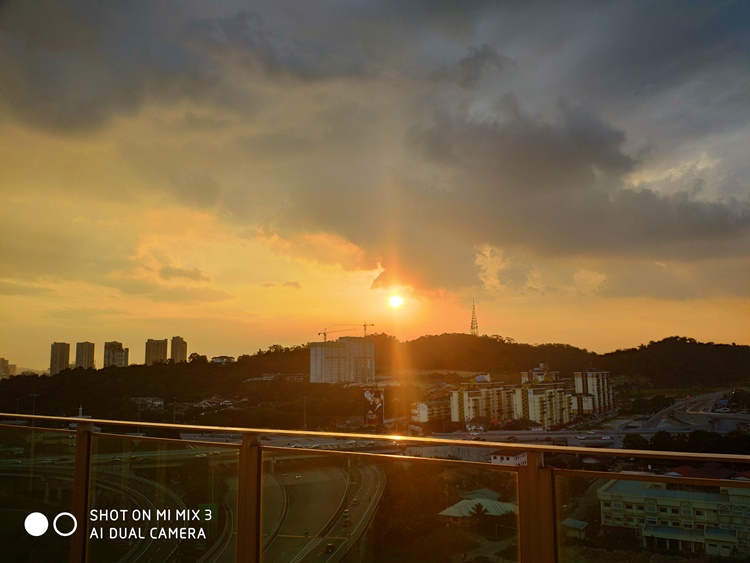 The AI scene recognition made it more orange-ish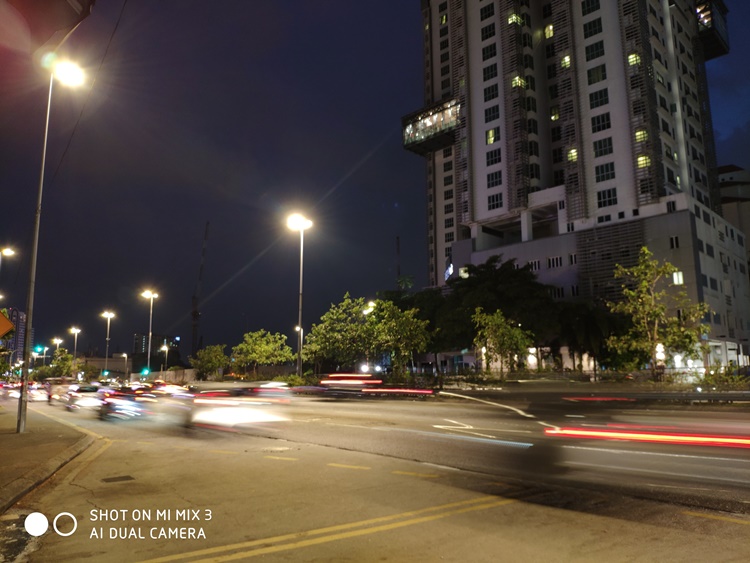 Night shots are fairly good as well, but I'd recommend using pro-mode as it gives better effects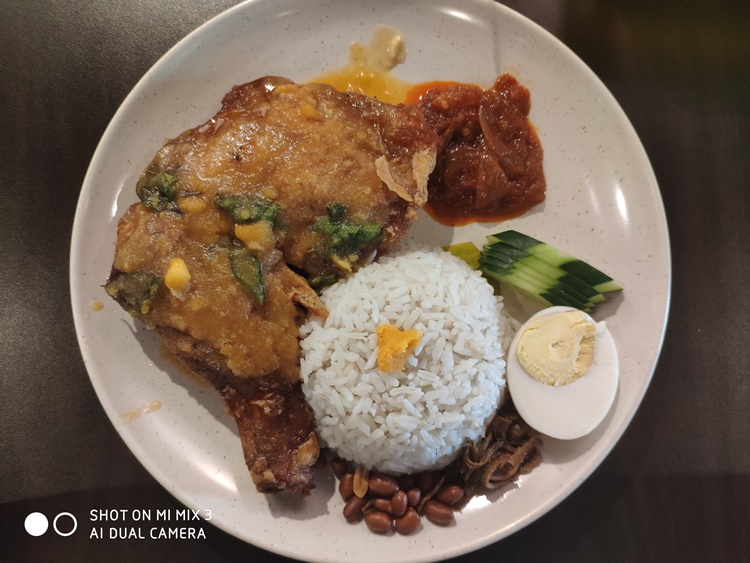 It won't be complete without a food photo, mhmm
Conclusion - Xiaomi has got it right with the Mi MIX 3
The Xiaomi Mi MIX 3 only came to Malaysia in January this year since it was released in China last year during October, but nothing is ever too late if the price is right which they nailed it. Starting at RM2199 (or RM2299 if you want the Sapphire Blue or Jade Green), this bad boy has most of the features covered - using the current best Snapdragon chipset, great camera performance, it can play games well, a true maximized full-screen for video playback and a classy design.
Surely, it does post a threat to other flagship competitors as they are usually priced higher, easily going over the RM3K mark, but there is a rival which I think can respond to the Mi MIX 3 and that's the HONOR View20 starting from RM1999. It also has an amazing design (perhaps even better), a nearly FullView display with the O cut-out front camera, riding on high-end tech specs and has a 4000mAh battery. I can't pinpoint which one is better yet, as none of the TechNave writers has started reviewing at the moment of publishing this. In addition, it's worth to note that its own predecessor, the Mi MIX 2S is also a viable choice since it's running on similar high-end tech specs with a new promo price in Lazada.com.my - RM1399 for the 6GB + 64GB model or RM1699 for the 6GB + 128GB mode. Dayum son!
So that's my take on the Xiaomi Mi MIX 3. Honestly, if I'm looking for a new phone then the Mi MIX 3 is the one (for now). But what do you all think? Do you agree with the review? You can discuss in the comments and stay tuned for more reviews at TechNave.com.