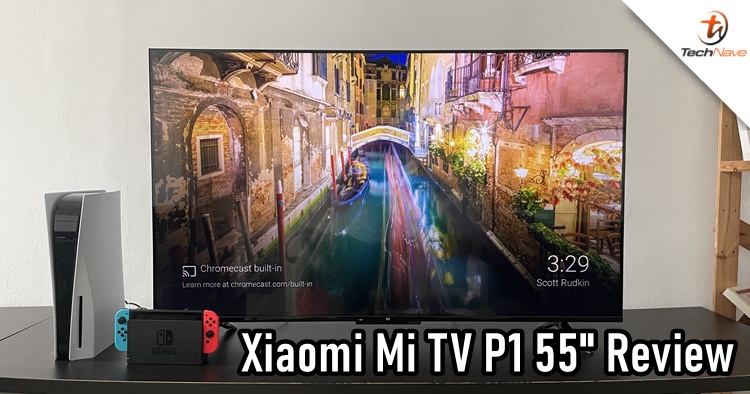 During the pandemic, having a smart TV is a must-have for entertainment. In an age when Millenials can binge-watch movies/shows via apps or the ever-elusive PlayStation 5, the Xiaomi Mi TV series is an option to consider. Especially with its given affordable price tags.
A model we received recently is the Mi TV P1 55", the biggest in the entire lineup. Surprisingly priced at RM2499, this is one of the Xiaomi products that will surely catch a lot of attention given the company's reputation for affordability. However, that's just scratching the surface, which is why you are here to know more, yes? Without further ado, here's our Xiaomi Mi TV P1 55" review.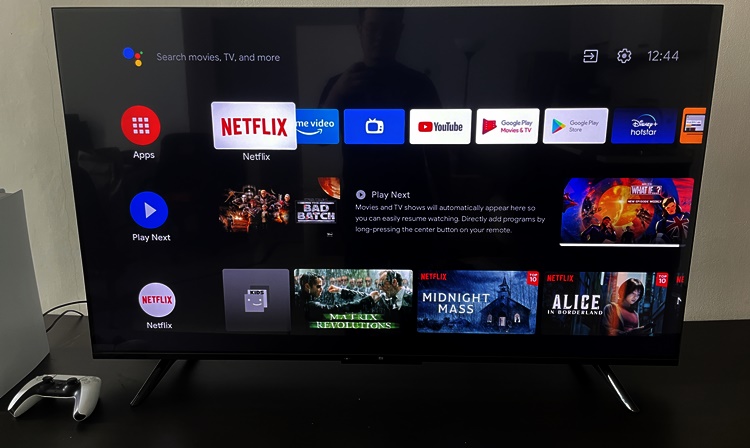 Your typical Android TV UI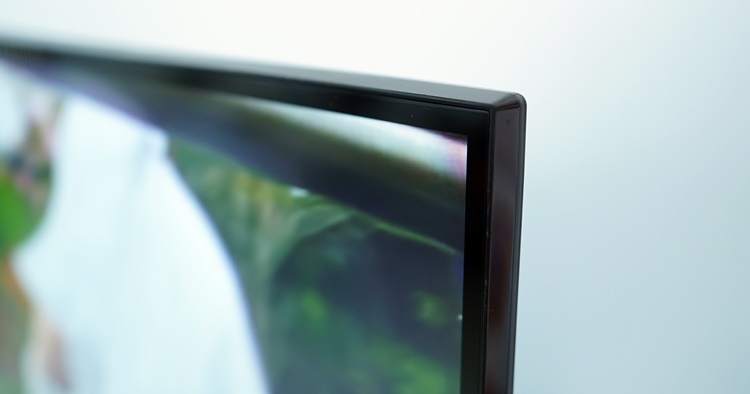 Nice narrow bezels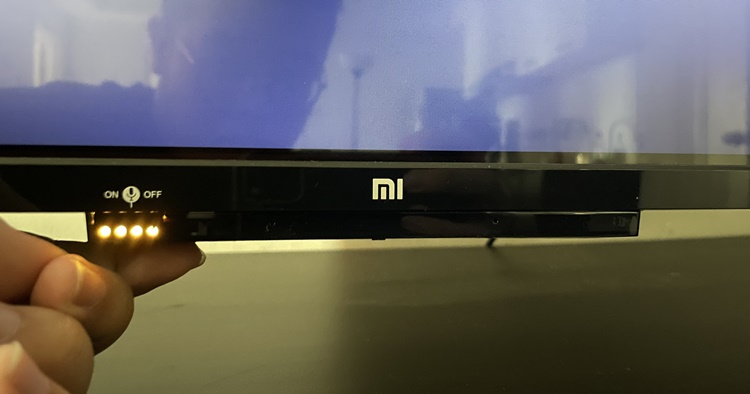 The bottom bezel has a microphone switcher, but it doesn't quite work that well compared to the built-in mic on the remote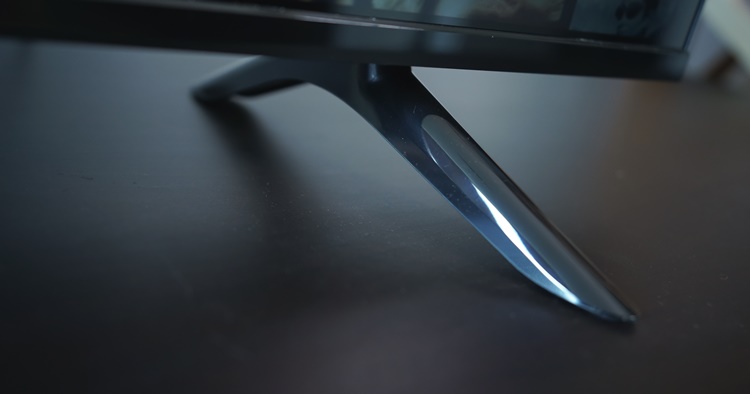 The TV stand
Before we start, we should mention that it was a bit of a hassle to set up the Mi TV P1. The Smart TV itself isn't that heavy for the average man. But it's better to do the setup with another person so that you can screw the plastic leg stands to the bottom of the smart TV. After that, you are pretty much done.
As long as you have a Google account, you can sign in and start downloading the TV streaming apps from the Google Play Store. Netflix, YouTube, and Amazon Prime are already pre-installed as expected. During the setup process, the Mi TV P1 would also ask if you want to add more apps like iQiyi. Navigating the TV's UI is easy enough, but if you have never used an Android TV before, you might take a while to get the hang of it.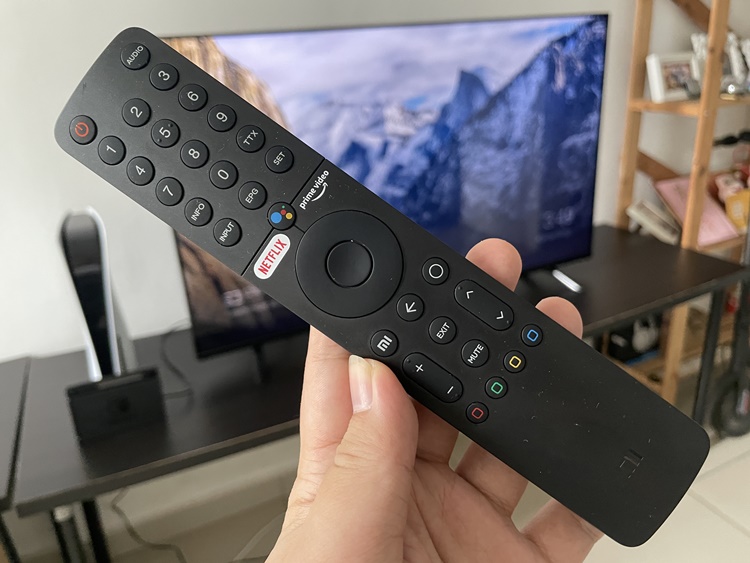 Seriously, what are these four coloured buttons for?
Before going into the technical bits, we have to talk about the Mi TV P1 smart remote. It's lightweight and easy to understand but far from perfect. At first glance, the smart remote may look fine. But if I could change two things, I would switch Prime Video for YouTube and get rid of the four coloured buttons at the bottom. These four buttons don't even do anything at all! Even after referring to the manual, we only know that these buttons can "select options directly". I don't really get it either, but it is what it is.
In terms of IO ports, Xiaomi was really generous because you get three HDMI ports with one supporting version 2.1. There are also two USB 2.0 ports, an Ethernet port, and the usual composite in (AV), Antenna, and optical digital audio out port. Surprisingly, there is even a 3.5mm headphone jack port, which is a rarity. Well, I guess it can be useful if your speaker doesn't have an optical output.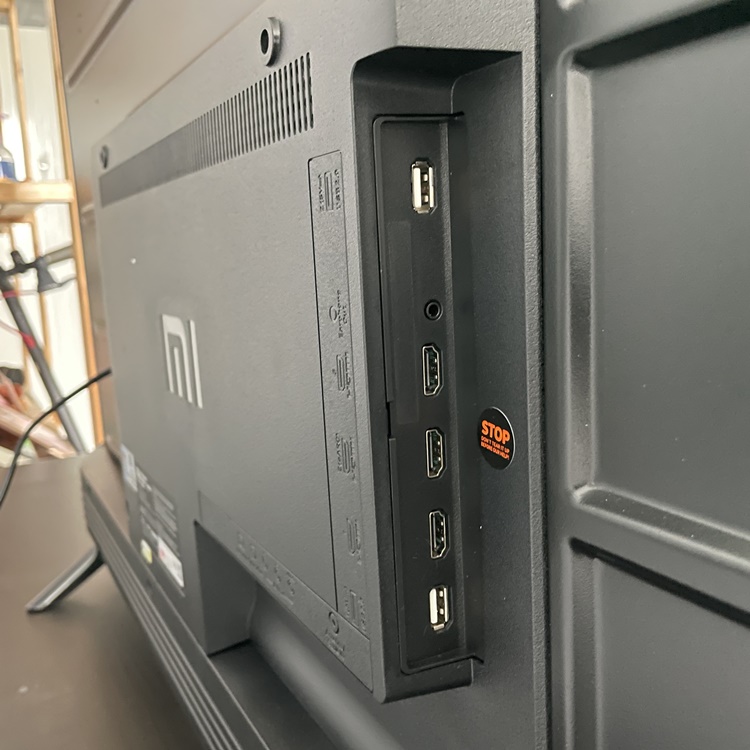 The HDMI ports, USB-A port, and an audio jack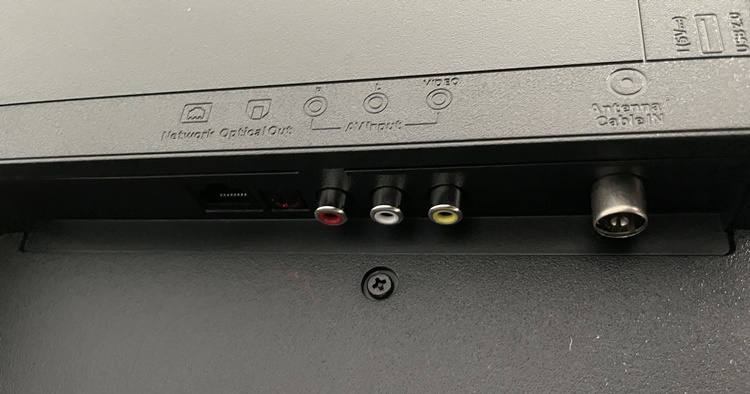 The ports at the bottom; the power connector is on the left side
This photo doesn't do justice to the visual quality, you have to see it in person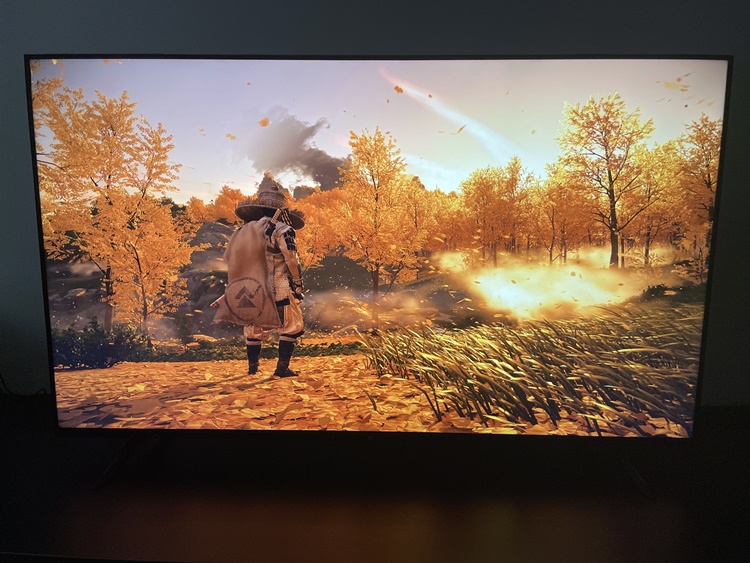 The Ghost of Tsushima on the Mi TV P1 is gorgeous
Despite the HDMI 2.1 port, note that the Mi TV P1's IPS display can only support up to 4K UHD @ 60FPS. Depending on your preference, this could be just fine because the TV costs just RM2499 after all. What's more, this Smart TV also supports Dolby Vision and HDR10+, so if there's any movie optimised for that, you are going to have a great time. Personally, I was satisfied with the rich colour production, even more so when it comes to video gaming and watching animated content. But some people might consider it a bit oversaturated.
While it sounds pretty good so far, it's not all smooth sailing. If you're like me, you would immediately notice the weird wobbly movement on moving subjects and objects on the screen. This has been a common issue for Smart TVs for the longest time, one that I hate so much because it's like I'm watching a Mexican telenovela in 4K resolution. Sure, it has MEMC motion smoothing to eliminate screen tearing and stutterings. But the effect makes movies, TV shows, and even some YouTube content look unnatural.
Which one looks more like a 'movie' and YouTube video to you?
It's not really Xiaomi's fault either. After all, the Android TV software was designed by Google. Of course, you can try switching the Picture mode from Standard to Movie or change the Motion (frame rate) in the Settings to Clear or Smooth. But, and maybe it's just me, I could hardly see the difference in switching between the modes. In the end, I decided to turn off the Motion setting, and all media content went back to how they were supposed to look. However, those with sharp eyes may get distracted by some lag with the tracking camera movement. Honestly, it would be great if they gave us the option of switching between 24Hz, 30Hz, and 60Hz refresh rates in the Settings instead.
Another tiny problem is that it lacks a Game Mode for some reason. It's like they forgot that console gamers exist in Malaysia. Although I don't mind, it would have been better to have the feature because MEMC motion smoothing isn't enough to handle fast-paced action games. Nonetheless, it's not that big of an issue. Overall, video games performance on the Mi TV P1 was commendable.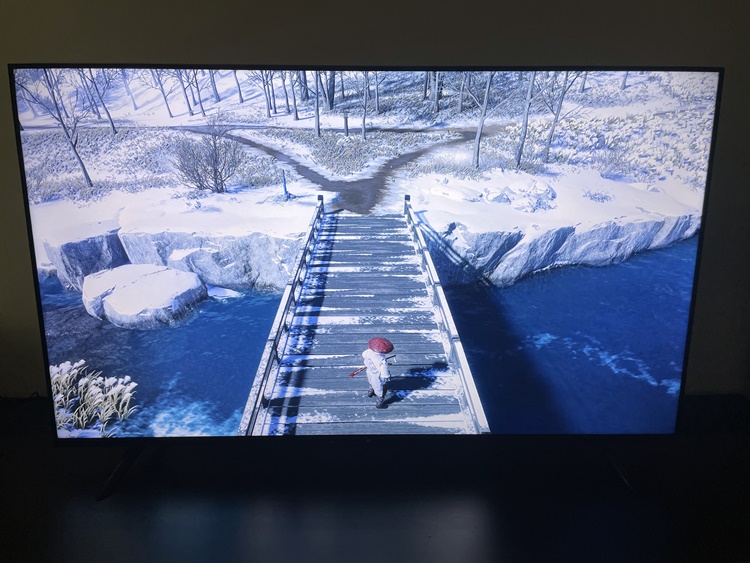 Watching movies or playing games in the dark enhances the viewing experience further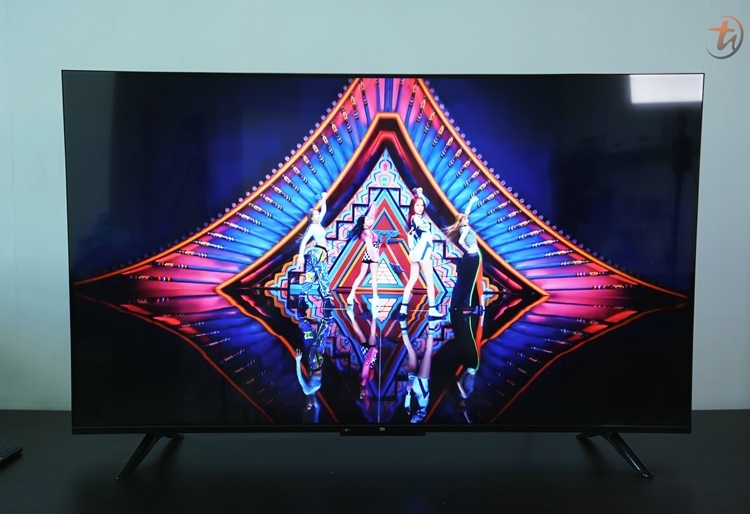 Either with motion setting on or off, your sharp eyes may not be fully satisfied with the movement
As for the audio, the Mi TV P1 has respectable sound quality. It can get quite loud thanks to the dual 10W stereo speakers. Also, the speakers can deliver virtual surround sound with Dolby Digital/DTS decoding. It lacks some punch in bass, but you could get a soundbar to complete the set.
Overall, I was quite satisfied with the Mi TV P1 55", as long as the motion mode setting was turned off. As a friendly reminder, my issue with the 'Mexican telenovela vibe' may not be a problem that resonates with you. So if you are okay with that, then this is a great Smart TV to get. It's almost bezel-less, the colours are richly tuned (excellent for video games/animated content), and the price tag is justified considering its 55-inch size.
If there is a TV that can challenge the Mi TV P1 55", it would be the realme Smart TV 43" (RM1499). Granted, it is smaller in size, but it has similar features, such as a robust set of ports and a pair of 24W quad stereo speakers with Dolby Audio. If you can live without 4K resolution and have a smaller budget, go for the latter.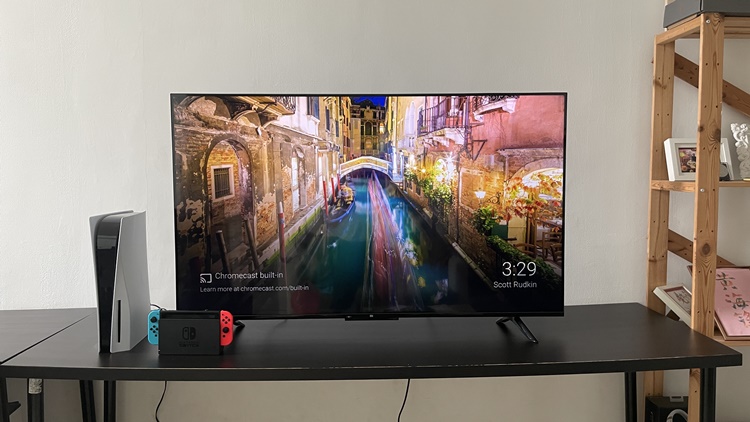 Before I end, Xiaomi Malaysia informed us that it will be slashing prices for the Mi TV P1 series TVs on 10.10 (10 Oct 2021), so do keep a lookout for news of that. Thanks for reading our review, and stay tuned for more tech gadget reviews at TechNave.com.
Xiaomi Mi TV P1 tech specs and features:
MediaTek MT9611IAAT/BAZA processor
Mali G52 MP2 GPU
2GB of RAM
16GB of storage
32-inch, 43-inch or 55-inch Limitless Display
Measures 1230 x 89 x 709mm and weighs 10.8kg (55", without the stand)
Supports wall mounting
Power: 125W (55")
Voltage: 100-240V ~ 50/60Hz
Android TV 10 OS
Pros: Colours are great in 4K, excellent for playing video games and watching animation, nice bezel-less design, and a decent number of ports
Cons: The 'Mexican telenovela vibe' default setting is annoying (may not apply to you) and the lack of refresh rate options
Conclusion: Overall, a good Smart TV to get compared to more expensive models in the market