Xiaomi Mi Watch Review - Is it a nicer looking Mi Band?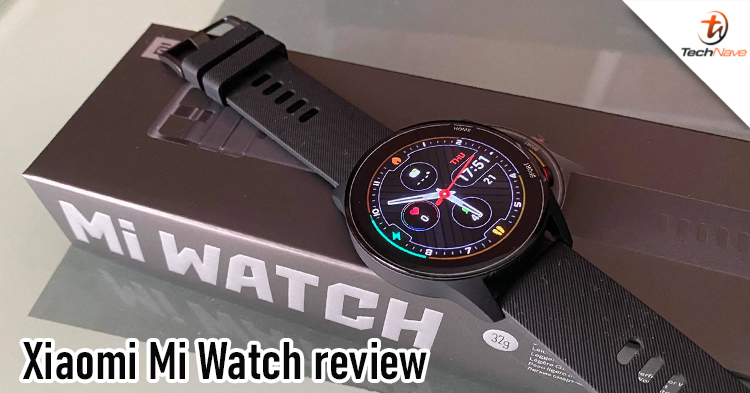 Lately, there are plenty of smartwatches launched in Malaysia, this time around we have a smartwatch from xiaomi called the xiaomi Mi Watch. If you still have no idea or are still struggling to choose which smartwatch to go for, check out this review of the Mi Watch and see if this is the next smartwatch for you.
The Mi Watch comes with a clear 1.39-inch AMOLED display with two buttons at the side which are the home and sport buttons. I found both of these buttons very convenient because I can just press on the sport button instead of going through the home menu to look for the sports function. Speaking of sports, there are more than 110 exercise modes to choose from which include running, hiking, swimming, indoor cycling, freestyle workout (which is suitable for this MCO as everyone has to stay at home and do home workouts).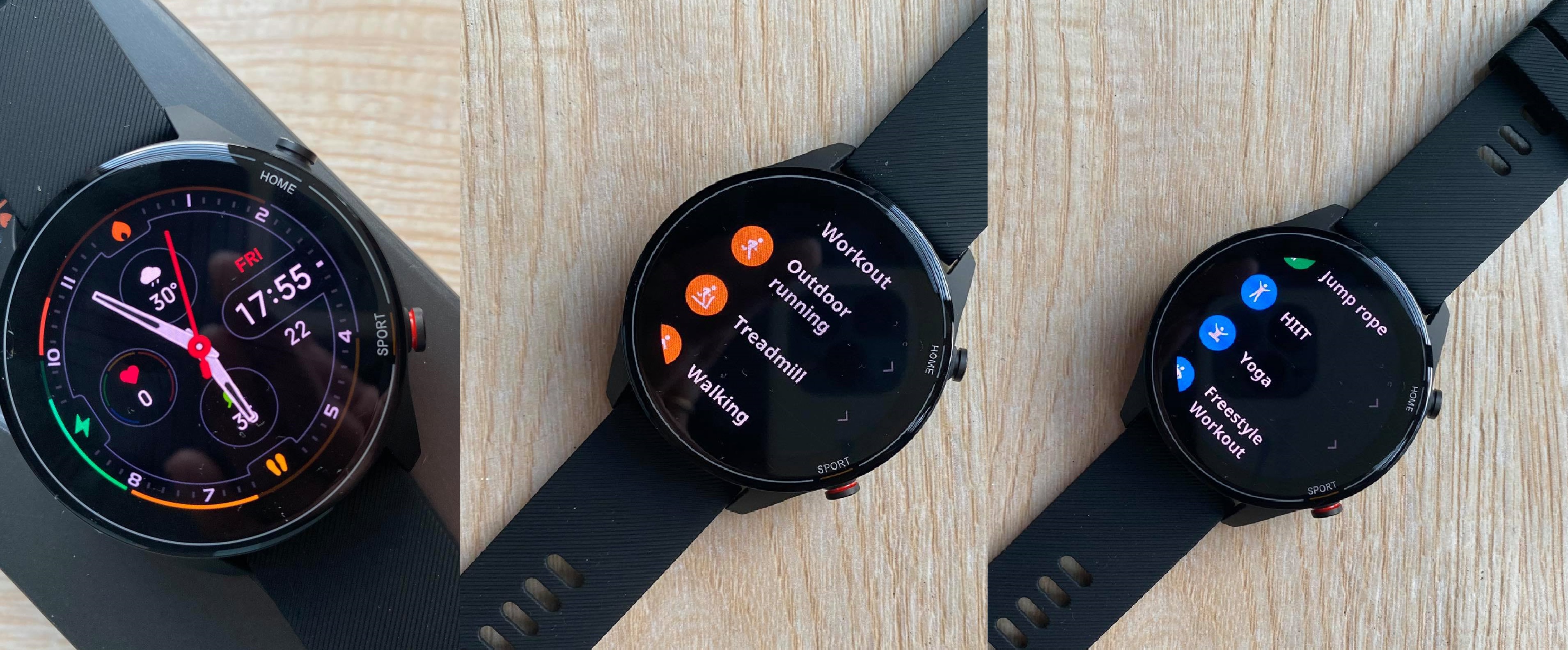 Sport button to access the workout features
At first glance, this watch kinda looks bulky and heavy but what surprised me is that it only weighs 32g with the TPU strap and glass fiber-reinforced polyamide chassis. With this weight I think it's not a big problem for me to do workouts, and it fits my wrist perfectly. It should be able to fit most adult wrists for both men and women. Besides that, the company has also launched 6 colour variants for the strap. The standard package comes with beige, navy blue, and black straps, but if you think you want to change the straps to the other colours (olive green, yellow, and orange) you may purchase them separately.
There are some other watch faces in the smartwatch but if you want more you may download the Xiaomi Wear Lite app to choose from more than 100 watch faces which include technology, sports, mechanics, cartoon and even a Gameboy console. According to the official website, it stated we can customize the watch face with our photos as well.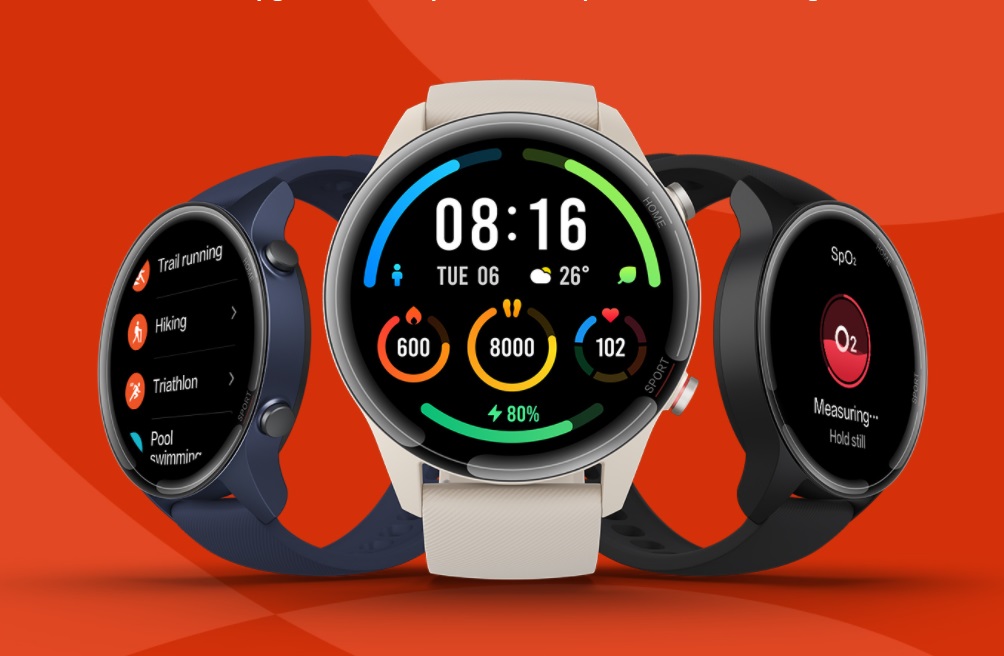 The colour variants of the Mi Watch - navy blue (left), beige (middle), and black (right)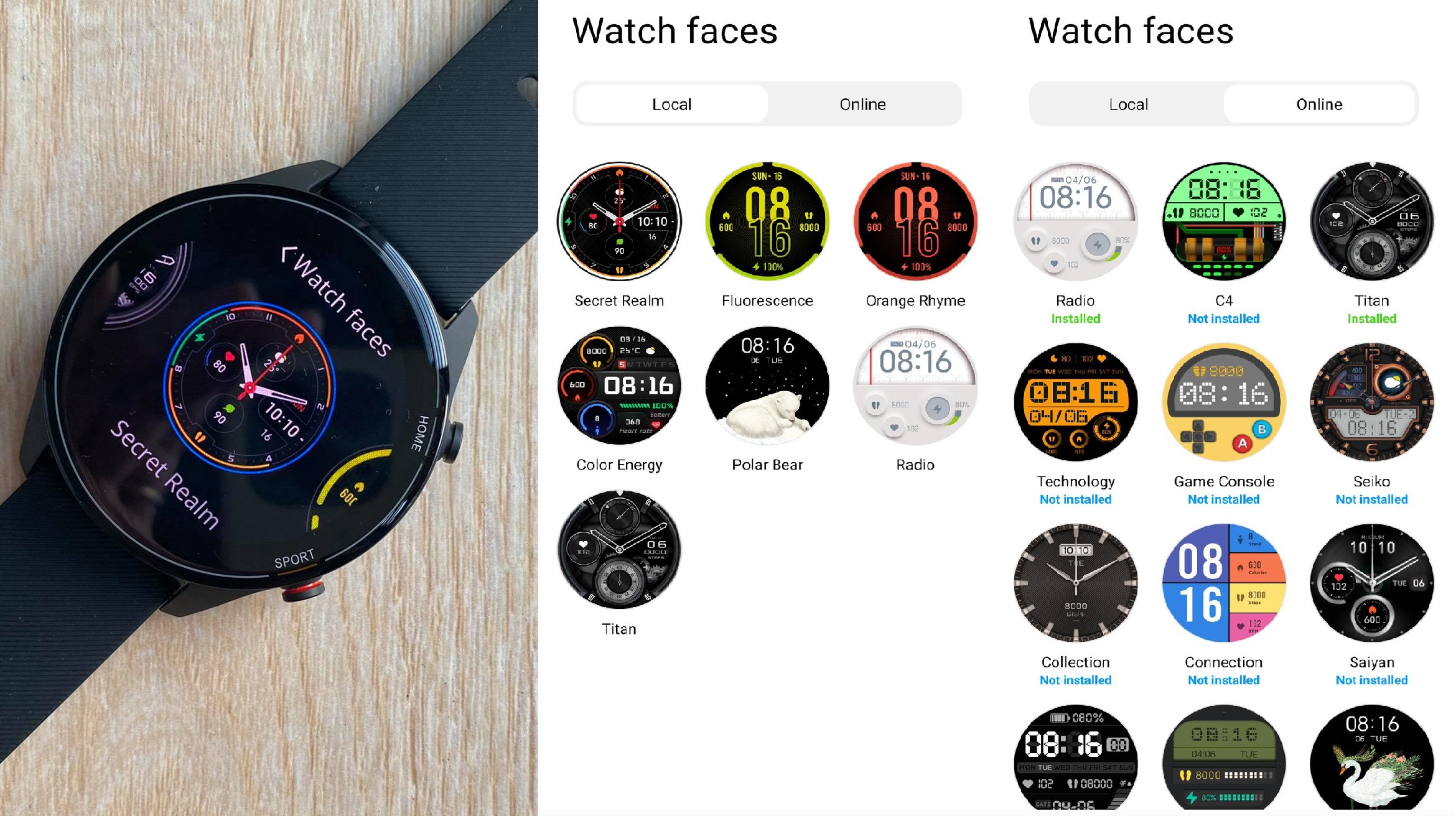 You may add more watch faces through the Xiaomi Wear Lite app
On top of that, the Mi Watch is powered by a 420mAh battery and supports magnetic charging. In the box, you may find the magnetic charging dock but no power adapter. According to the official website, it can stay running for up to 16 days on typical usage mode and 22 days on long battery mode. As for people who like to workout outdoors, Xiaomi says that it can stay up to 50 hours with the GPS turned on. For people who like to hike, this smartwatch can also measure air pressure and elevation in realtime.
This smartwatch is rated 5ATM water-resistance which means you can bring it swimming so sweat and water spills are not a big problem. 5ATM means that it can stay up to 50 meters underwater. I didn't wear it to go swimming but I did test out the smartwatch under running water and it works just fine. On the other hand, the smartwatch also comes with health features which track blood oxygen, 24 hours heart rate monitoring, sleep tracking, stress monitoring, vital signs monitoring and breathing training.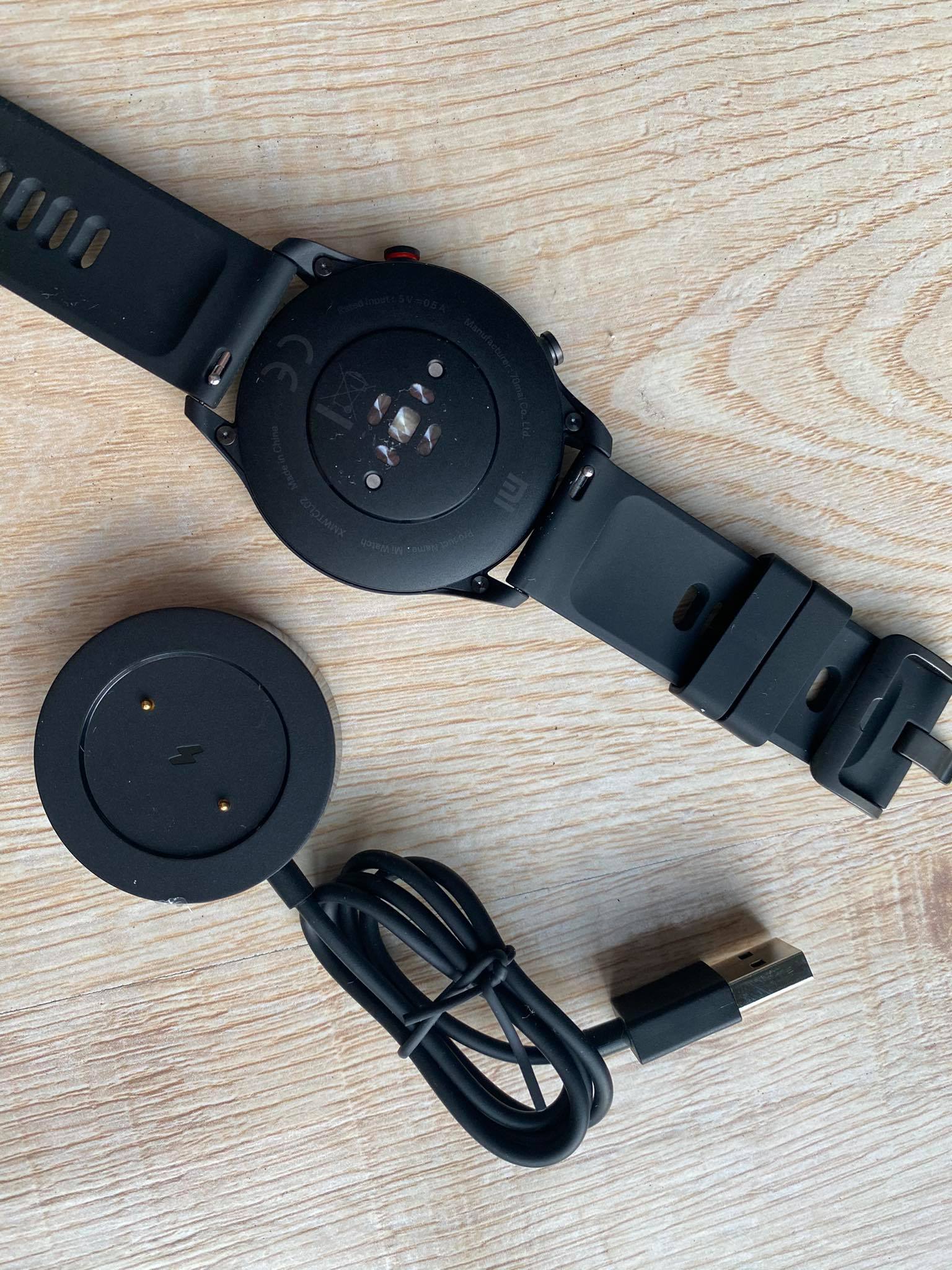 The smartwatch supports magnetic charging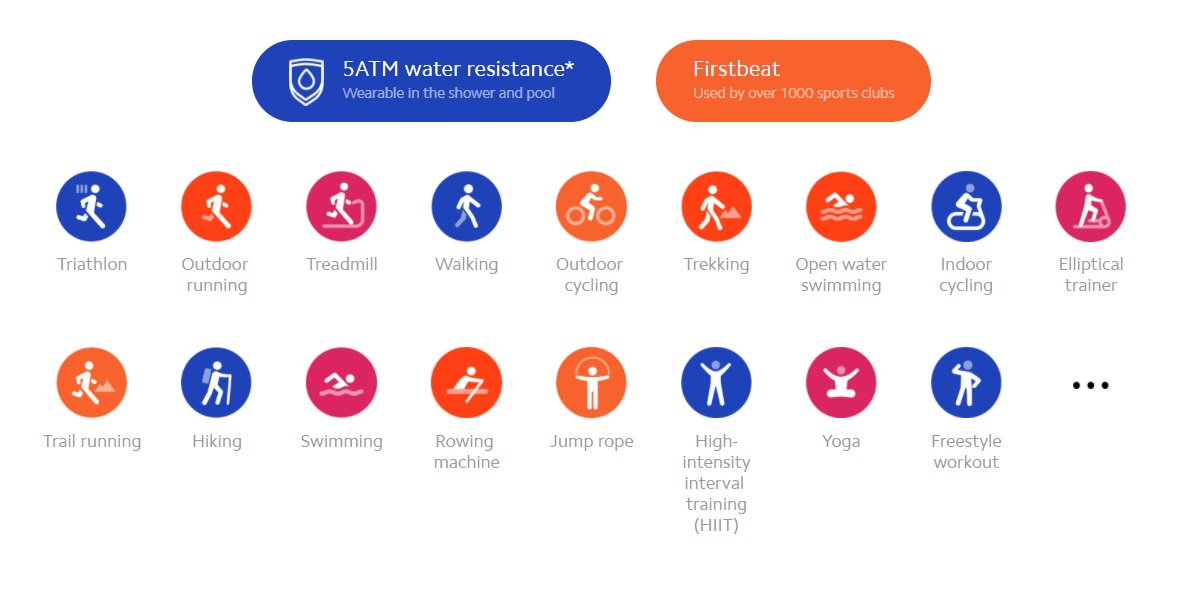 The smartwatch features more than 100 types sport modes and is rated 5ATM water-resistance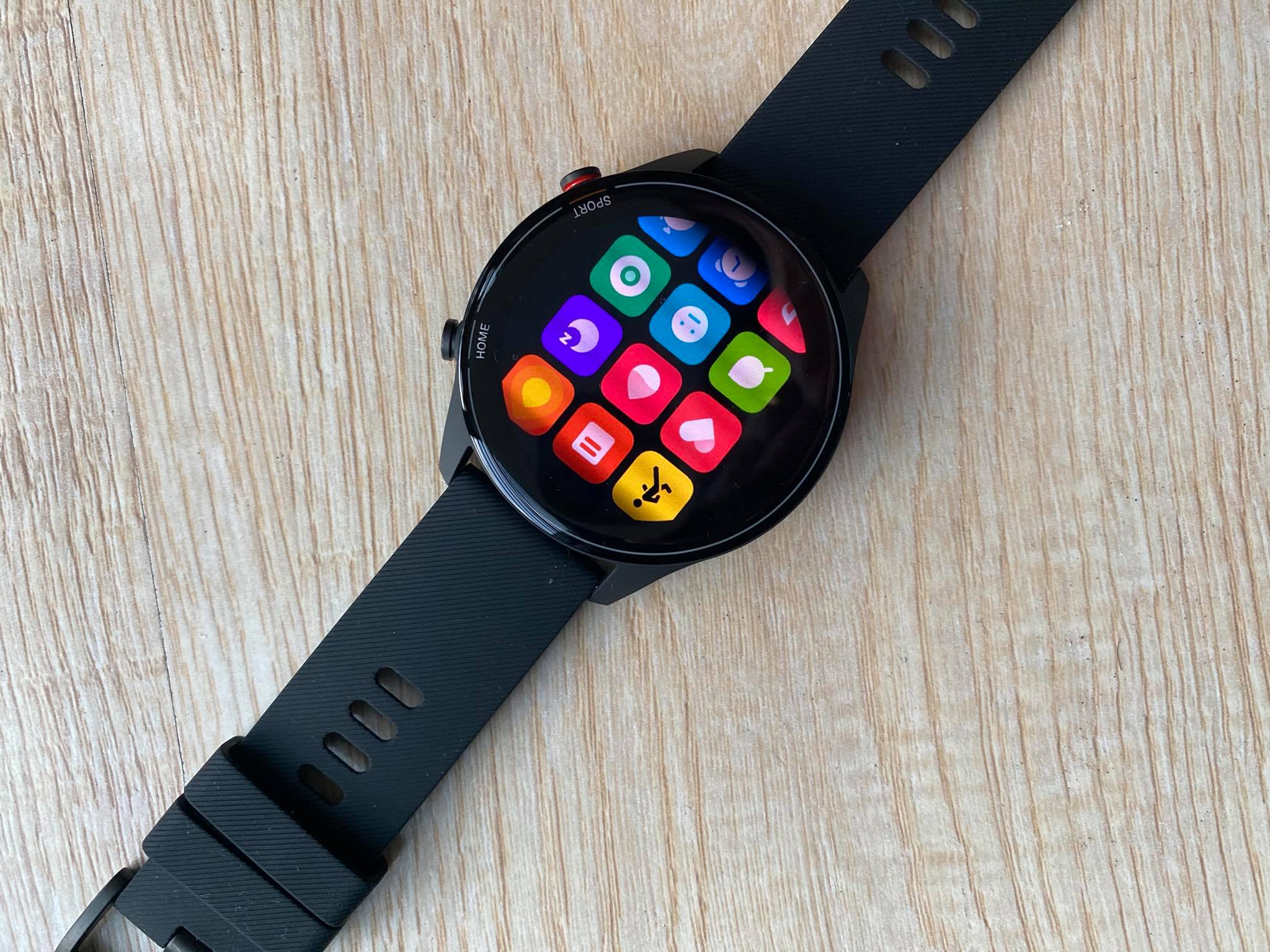 The interface of the smartwatch
As for the music feature, it can be used to select play, pause, volume control, previous, and next. Furthermore, if you want to stream music or select other playlists then you need to make adjustments through the smartphone instead of on the smartwatch itself. Besides that, I have also tried to test it out with Spotify and YouTube Music apps to play music and both apps can be controlled through the smartwatch.
The Mi Watch supports Bluetooth 5.0 and overall the connectivity is acceptable. While it will disconnect if the smartwatch and smartphone are placed separately in different rooms it will automatically connect once both of the devices are nearby. If you wish to connect the smartwatch from your phone to another phone, all you need to do is reset and connect to a new phone. Worried that your workout history will be gone once you reset the smartwatch? Before resetting the smartwatch, just sync all the results to the Mi Wear Lite app to save it.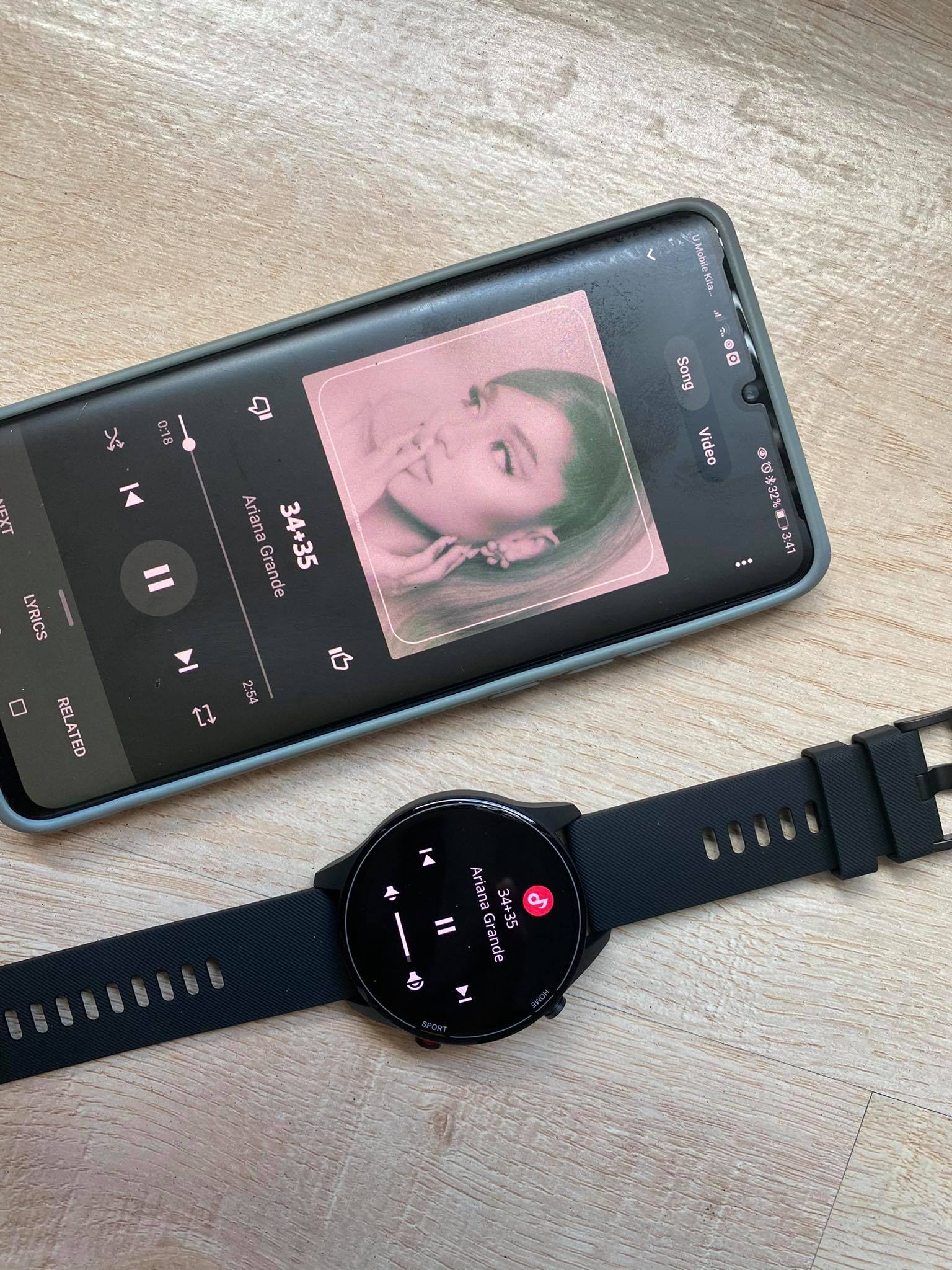 This smartwatch can only support music control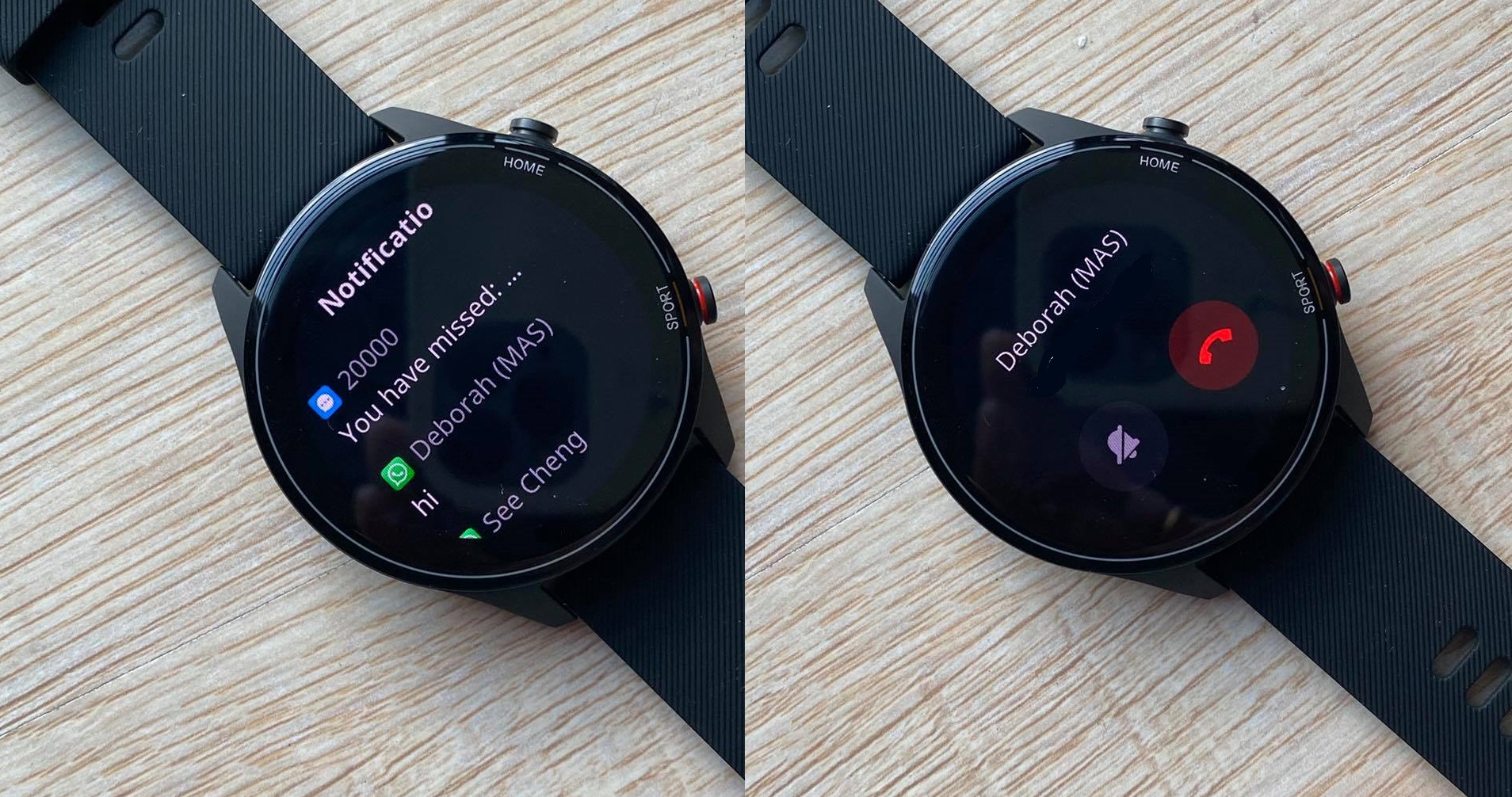 It can receive notifications from the smartphone but it can't reply to messages or pick up or answer a call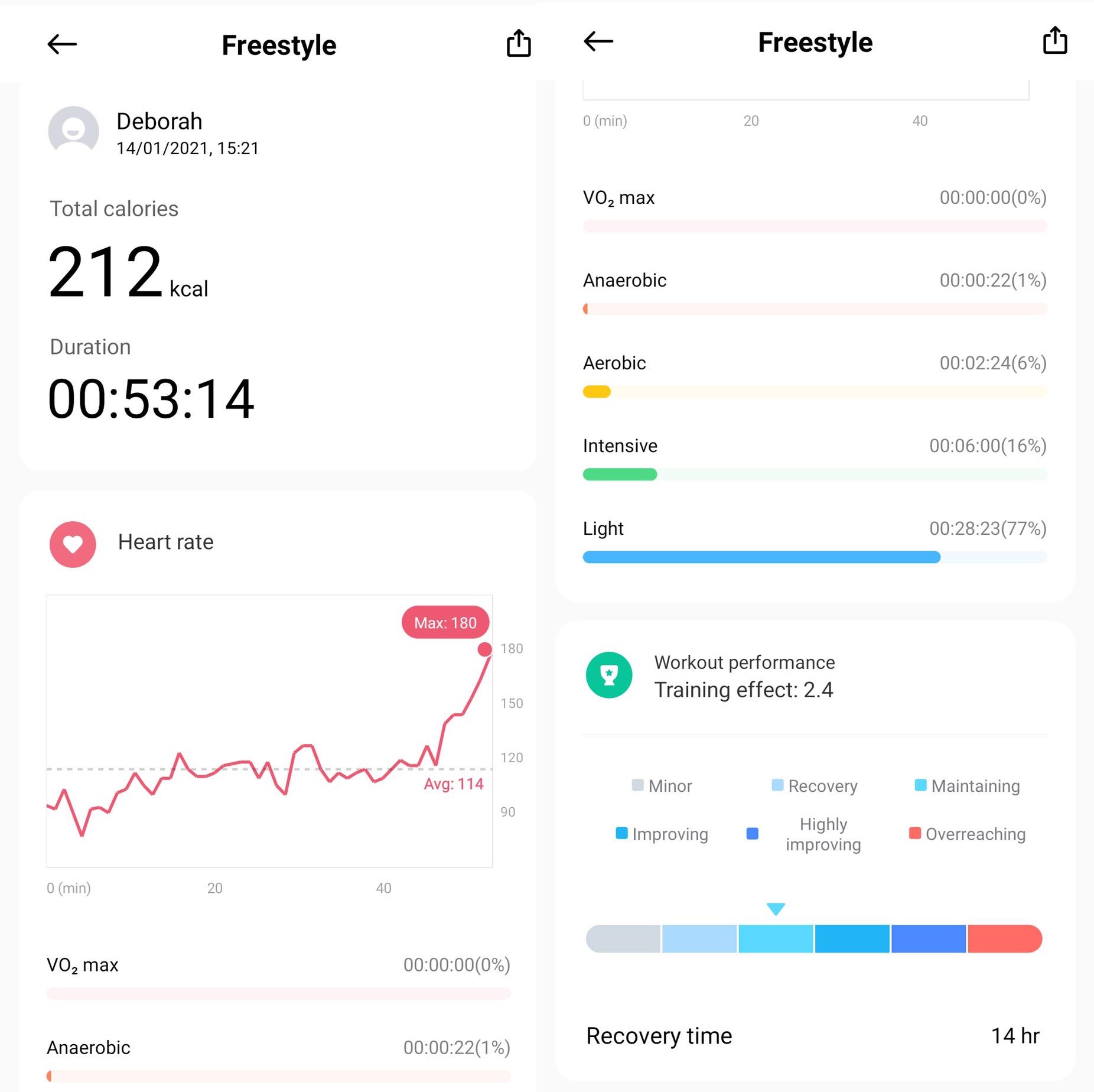 The workout history can be found in the app even though the watch has been reset
So should you get this smartwatch? Well, I personally like the sport button as it offers a quick short-cut to my workouts and also the bright 1.39-inch AMOLED display and long lasting battery life. However, it can't reply to messages or accept calls so it isn't much different from a Mi Band, at least in terms of features.
At RM469 it does look nicer than the Mi Band but there are a whole number of other smartwatches in that same RM400 to RM600 price range but the fairly long battery life does set it apart from the rest. So what do you think about the Mi Watch? Let us know in the comments below, and be sure to stay tuned for more tech reviews on TechNave.com.
Tech Specs and features
These are the xiaomi Mi Watch official tech specs:
45.9×53.35×11.8mm case size

Water-resistant up to 50 meters underwater

1.39-inch AMOLED display

TPU strap, 130-220mm

GPS, GLONASS, Galileo, BDS

Heart rate sensor, acceleration sensor, gyroscope, geomagnetic sensor, air pressure sensor, ambient light sensor

Bluetooth 5.0

420mAh battery and supports magnetic charging dock

Android 5.0 & iOS 10 and above
Pros and Cons
Pros: Lightweight, long-lasting battery life, AMOLED display
Cons: Can't reply to messages or pick up a call
Conclusion: Suitable for workouts but not for much else
Xiaomi Mi Watch Specs & Price >